GALAX's 4090 HOF to Feature 2 16-Pin 12VHPWR Inputs (1200W of Power Required?)
---
---
---
Mike Sanders / 5 months ago

While we've seen a pretty solid range of custom Nvidia 4090 graphics cards hit the market, we've (arguably) yet to see some of the most potent specifications (or configurations) arrive yet. In this regard, we're specifically referring to 4090 GPUs designed for the overclocking community to, basically, look to set new performance world records.
One such model will undoubtedly be the GALAX GeForce RTX 4090 HOF (Hall of Fame) edition. – Following a report via TechPowerUp, however, while the GPU is still yet to be formally announced, leaked images of the PCB are seemingly confirming that this graphics card isn't going to require one 12VHPWR power input. – It's going to (apparently) need two!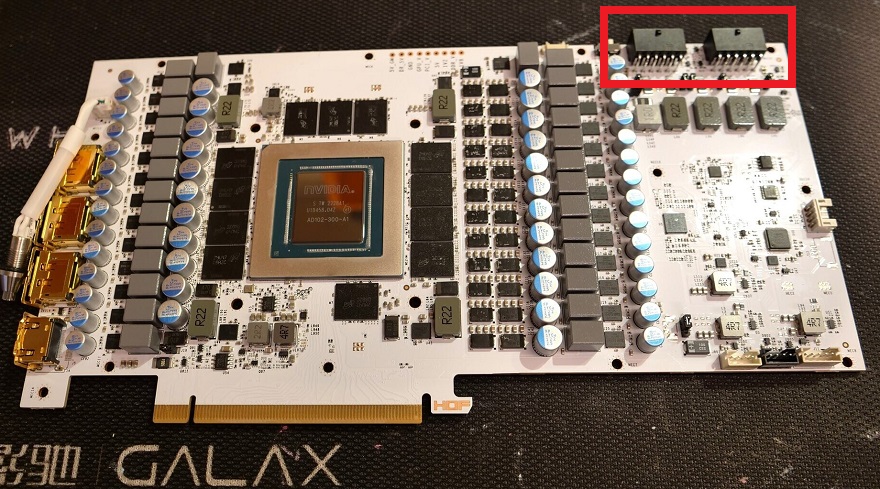 GALAX GeForce RTX 4090 HOF
Now, the news in this regard isn't overly surprising as the prior HOF GPU from GALAX, the 3090 TI, also came with two 12VHPWR power input ports. In that regard though, the second port was more of a quality-of-life feature rather than having any kind of practical application. – Given the notably more potent specifications of the 4090, however, this could legitimate mean that for extreme levels of overclocking, we could see power requirements well in excess of the 600W provided by a single 12VHPWR cable.
No, we're not suggesting that even under insane conditions this could gobble up 1200 watts (which can be provided by two 12VHPWR adaptors), but could 1000 watts be out of the question?…
Of course though, given all the recent controversy surrounding 12VHPWR adaptors, this has already led many portions of the community to quip that this is simply doubling the chances of them melting. True or not, funny stuff! (Well… From a subjective non-4090 owning point of view at least).
What do you think though? – Let us know in the comments!