Game Requirements Revealed For Pro Evolution Soccer 2019
---
---
---
Mike Sanders / 4 years ago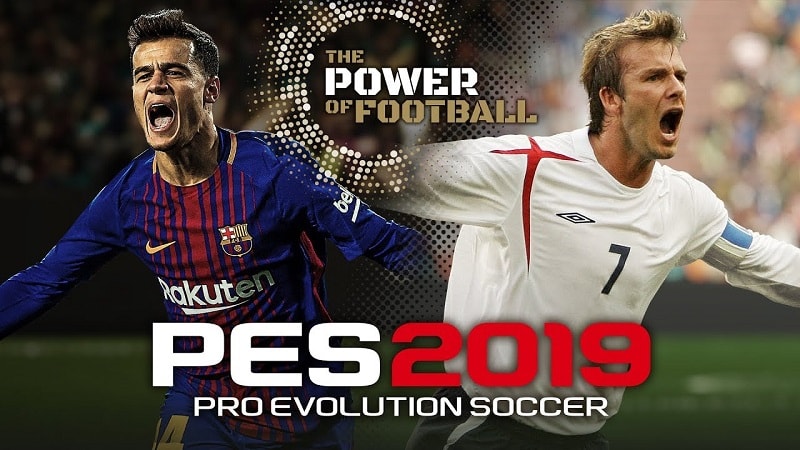 Game Requirements Revealed For Pro Evolution Soccer 2019
I, like many of you, are one of those kinds of people who buys a football game each and every year. While Pro Evolution Soccer is not my usual poison, it's a franchise that has made great strides in recent years and many consider it to actually be better than Fifa.
With the upcoming PC release though, there is always the question of system requirements. Put simply, will your PC run it? Well, in a report via DSOGaming, Konami has released the official specifications for the upcoming release of Pro Evolution Soccer 2019.
Official Specifications
Having reviewed the specifications, on the whole, they are rather user-friendly. There are very few of you out there that shouldn't be able to run this game on the minimum specs. How 'potatoish' that will look is something we do not know at present, but at least they are keen to include as many as possible.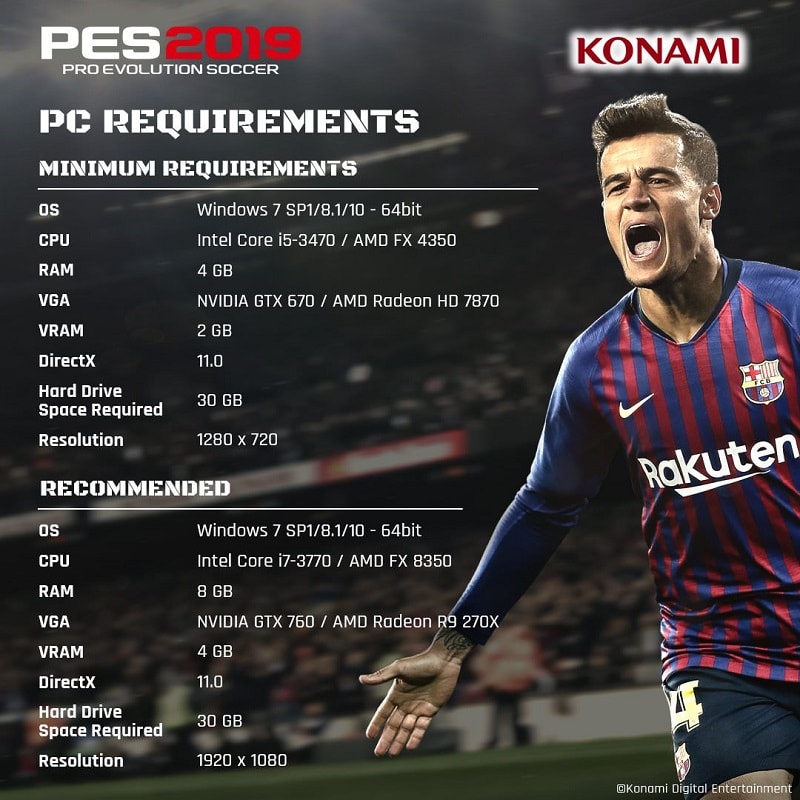 It does, however, give us another insight as to where the current 'level' of gaming is. Not for the first time we have seen the AMD 8350 listed as the recommended processor. Despite its age, that little powerhouse of a processor is still going strong, but for owners, it looks like that you are currently at the point where this is the recommended. It might, therefore, be time to upgrade to Ryzen.
What Do We Think?
Somehow, between the two major series, I have always tended to err towards Fifa. I appreciate that this has not always been the smart move, but looking at Pro Evolution Soccer 2019, it looks to be tempting to take a walk on the wild side. Then again, with the lack of as many licensed teams, I'm not certain if Pro Evolution Soccer 2019 will allow me to turn Aston Villa into European champions within 2 seasons.
What do you think? – Let us know in the comments!
https://youtu.be/SSfko2Ps9oY