Gamer Storm Captain 240 AIO CPU Cooler Review
---
---
---
Dave Alcock / 8 years ago
Introduction
---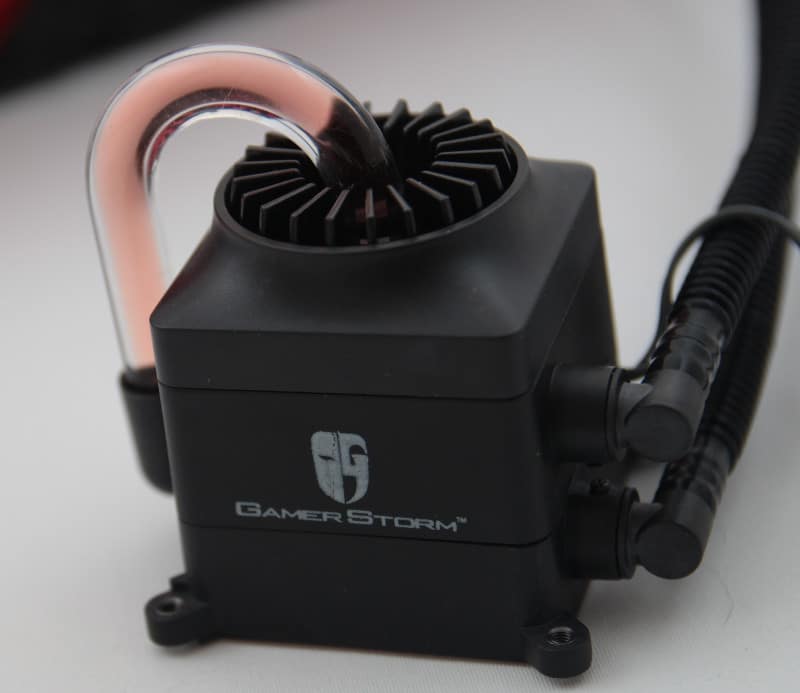 Deepcool was created 20 years ago and have been providing cases, power supplies, coolers and more ever since. With high quality and performance in mind, Deepcool have been a first choice for gamers, modders and overclockers and with such a wide range of products there is something that should suit everyone. Part of the Deepcool product line is the "Gamer Storm" range, as the name suggests this is a range geared towards the gamer with a range of really nice looking products from fans to AIO coolers.
One of the latest additions to the Gamer Storm range is the Captain 240, an AIO Liquid cooling solution that has been made to look good, run quietly and perform well. It is part of a wider range of Captain products, such as the single fan Captain 120 or the triple fan Captain 360. I'm really interested to see how this performs as it is one of the products I've been looking forward to getting my hands on due to the very unique look.
The Box for the Gamer Storm Captain 240 is simple yet stylish, it has a nice background with some rather funky photos of the product. Unfortunately, our box got slightly damaged in transit, but the product inside is perfectly fine, which shows that not only does the packaging look good, it does its main job and protects the valuable items inside.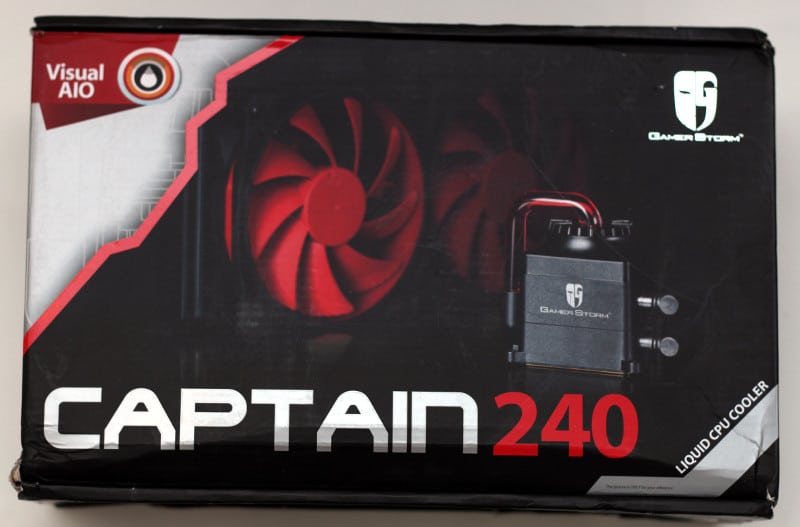 Other information that can be found on the box includes the specification. As you can see it supports many of the Intel and AMD sockets that we're used to, so it will fit most modern motherboards and we can also see that we have a dual radiator and dual 120mm 600 – 2200 RPM PWM fans.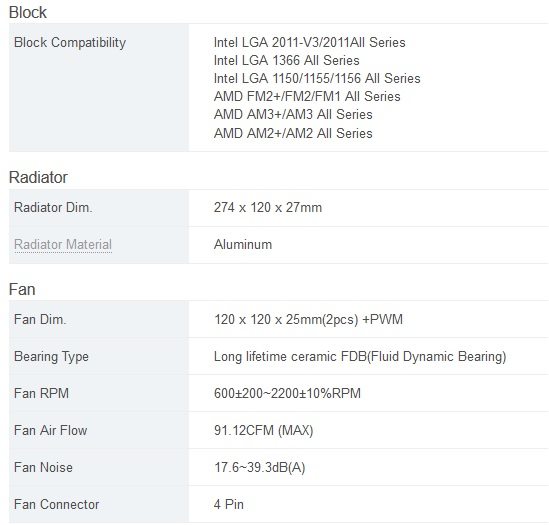 Inside the box we get a nice bunch of fittings to allow us to mount the CPU block and the radiators, there are fittings for both AMD and Intel, you have everything you need to get started and you even have a case badge with the Gamer Storm logo on which is a nice little touch. Something else that is included is a fan hub, allowing you to use 4 PWM fans from 1 fan header. Usually with AIO coolers, you just get a simple Y cable, it's really refreshing to see that Deepcool are spending a little more on these kind of accessories to give the user the best experience possible when using the Gamer Storm range.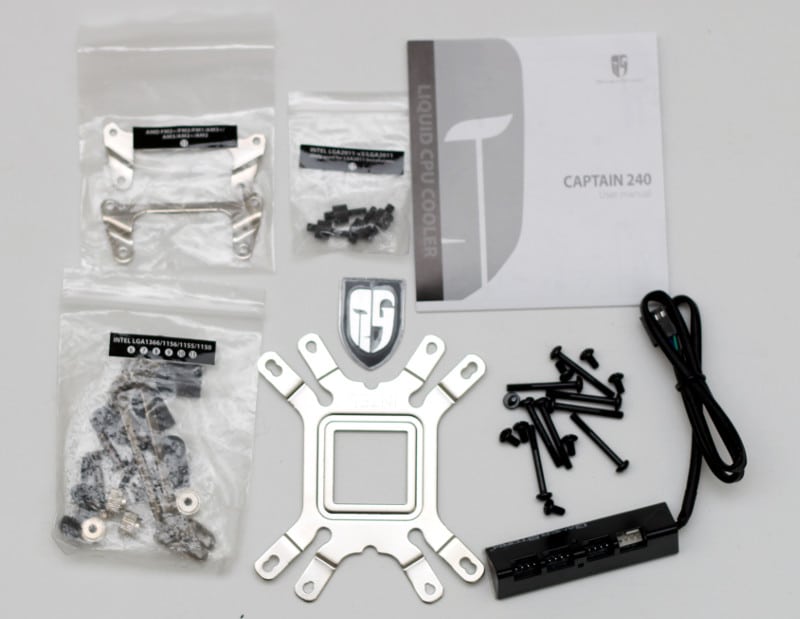 The fans look great, they are a 120mm PWM fan which are built to last, they are dustproof and waterproof and even have a TPE coating which will not only protect the fan but will also dampen vibration between the fan and the radiator. The black and red theme is bright, yet not garish and will look great in many computer builds, especially when using ROG boards. The fan impeller is also detachable which is useful when you want to clean it.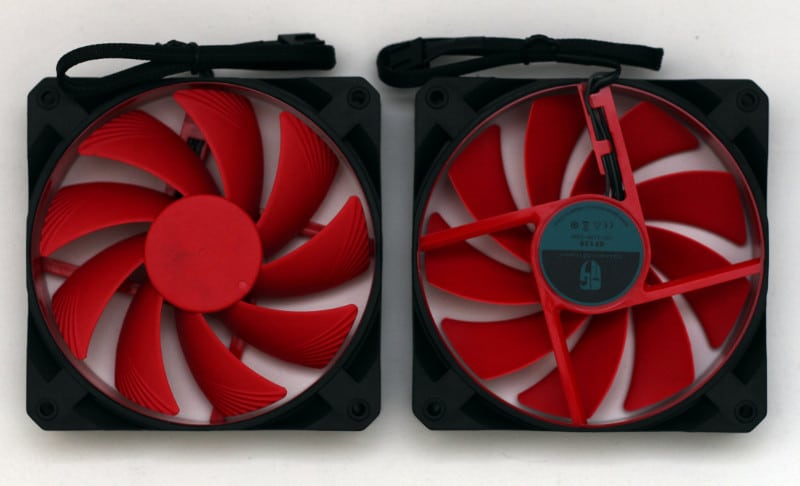 Now, this is where this cooler really stands out for me, the "steam punk" design looks absolutely amazing. I can understand that people will either love it or hate it however as it does only suite a certain taste. The visible fluid adds something that we don't see often on an AIO and the pump housing looks like some sort of reactor. It would have been nicer to have a darker red fluid, or for it to be less opaque, but then again the subtle tones of the design nicely bring it down from being too "in your face"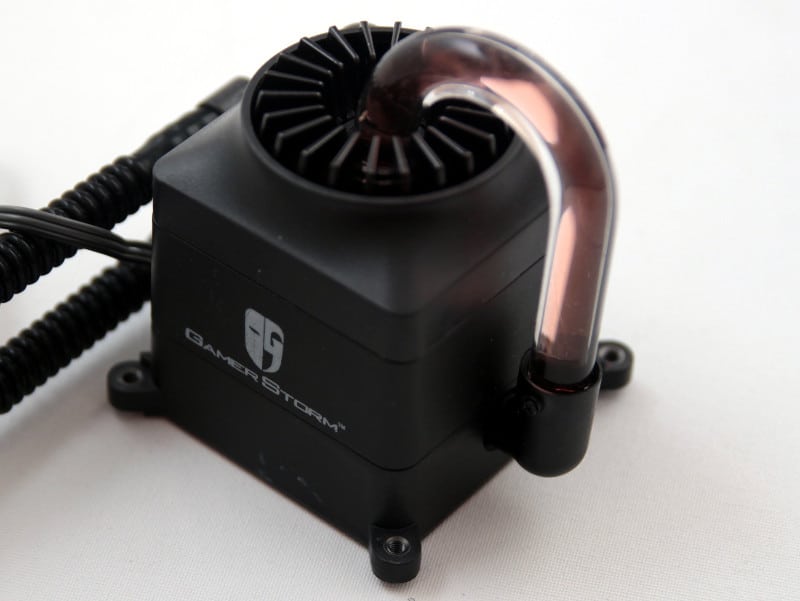 The underside is made of 100% copper, which ensures the best possible thermal conductivity, as well as a little more eye candy. Unfortunately there is pre-applied thermal paste, which is great for one time use and for people who are a little unsure about applying paste but it does mean that if for whatever reason you need to take the cooler from the CPU then you will have to purchase some aftermarket thermal paste. I much prefer seeing a nice syringe of paste with a cooler rather than it being pre-applied like this.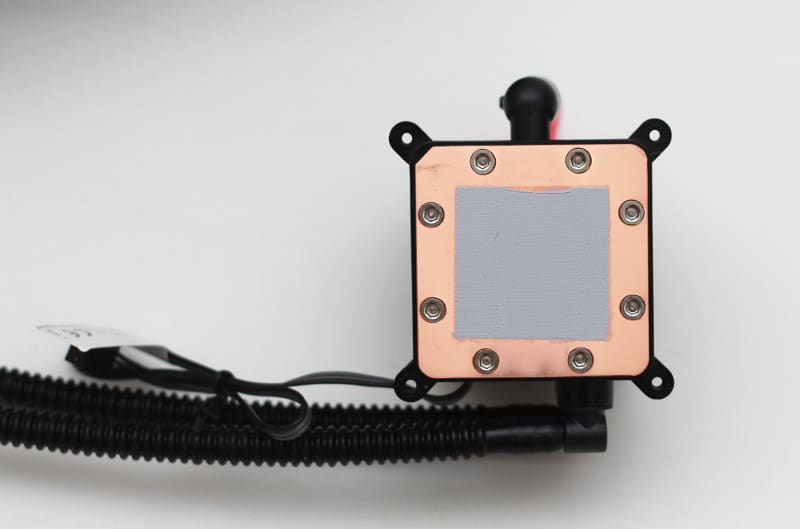 Installation for the Gamer Storm Captain 240 couldn't be easier, you simply add the backplate to the motherboard, screw the brackets for your socket type to the pump then use the provided thumb screws to then attach the pump to the motherboard. It really is that simple. As a reviewer I remove the cooler numerous times throughout the testing stage to ensure a fair test, and this system made the whole experience pain-free. There is plenty of space between the CPU block and the RAM, even if we fit the Captain 240 with the tube outlets next to the RAM you still have enough clearance to use RAM with large heat sinks, so you're certainly not limited to low profile RAM like you are with some standard coolers.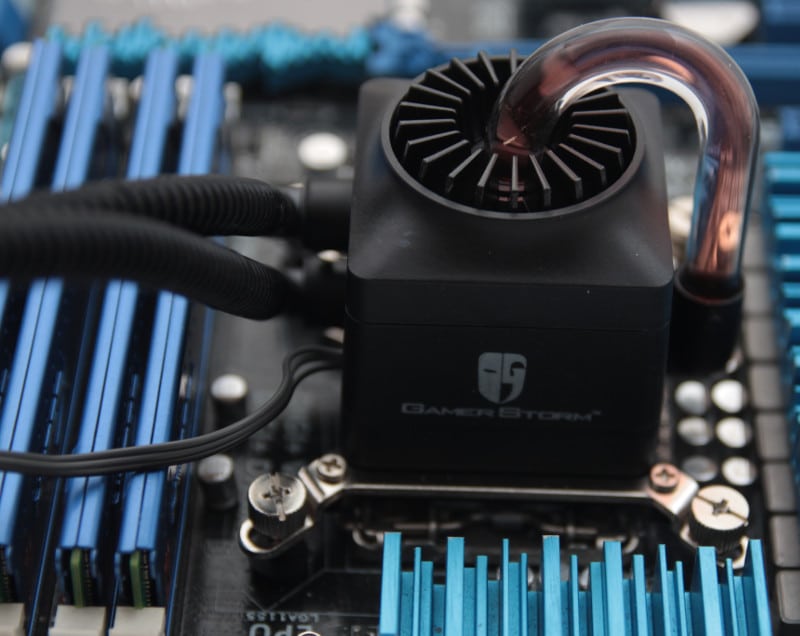 Once fitted and there is power to the cooler it really does stand out from the crowd. The reactor starts to glow red with a pulsating glow. I turned off my lights and watched this for some time as it is almost mesmerizing. It really shows that Gamer Storm had a vision in mind when creating this cooler as it looks superb. this is how it looks from directly above the cooler when the lights are turned off.