GamerStorm Lucifer CPU Cooler Review
---
---
---
Peter Donnell / 10 years ago
Introduction
---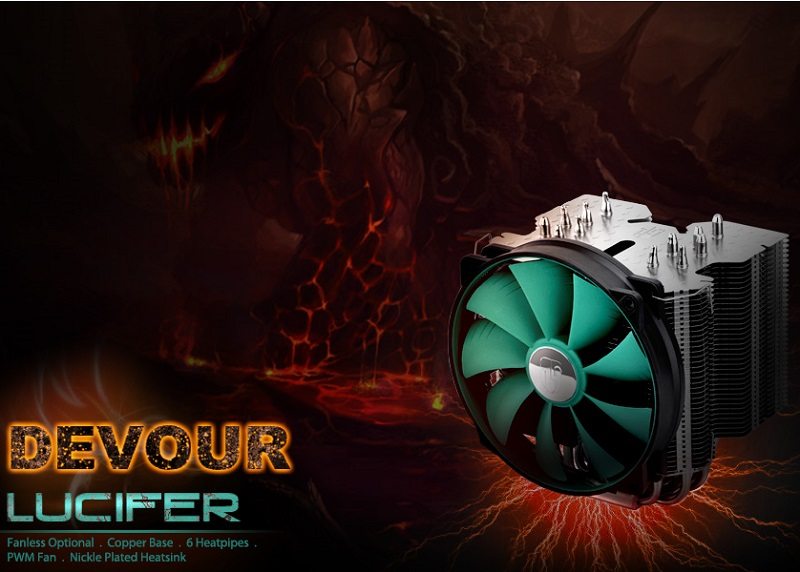 Deepcool are one of the biggest cooling companies in the world, and while they may not be the leading name here in the UK or America, they are still the largest cooling company in mainland China. The company has been around now since 1996 and literally started out with the company founder making products in his garage, a far cry from the 700 people the company now employs in its 20,000sqm factory.
"Ever since the stunning victory of Deep Blue, a program running on an IBM supercomputer, over Gary Kasparov, then world chess champion, in 1997, it has been clear that computers would be the most powerful tool of human being. At that time, we started our computer cooling business. We hoped our products could be as great as Deep Blue. With that in mind came the name Deepcool." – Say Deepcool on their website.
From their inspiration, Deepcool have themselves gone on to help in the development of super computers like IBM's Deep Blue, having provided the thermal solutions for two of the world's top 500 super computers, something that has no doubt given them valuable insight in the world of high performance, and of course high-efficiency cooling.
As you can see from the specifications below, the Lucifer packs plenty of promising specs, with an aluminium construction backed up by a full-copper base, a large tower to provide great surface area for extra cooling, a low RPM (yet powerful) 140mm fan, high quality hydro bearings and more. so let's stop mucking about and get a closer look at the Lucifer, because we really want to see what this thing can do!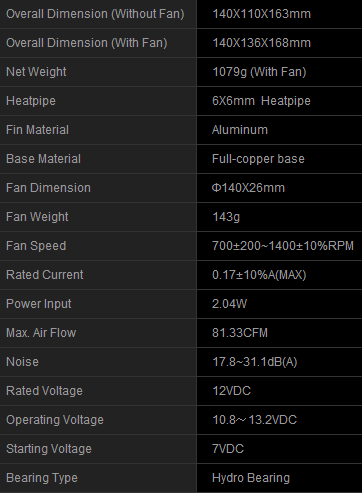 The overall packaging is a little bland, but surprising the box for the Lucifer is rather huge, you would think there was a 240mm radiator in this box! We have a quick run down of the main socket support around the back, but no concerns here as all major AMD and Intel sockets are happily supported.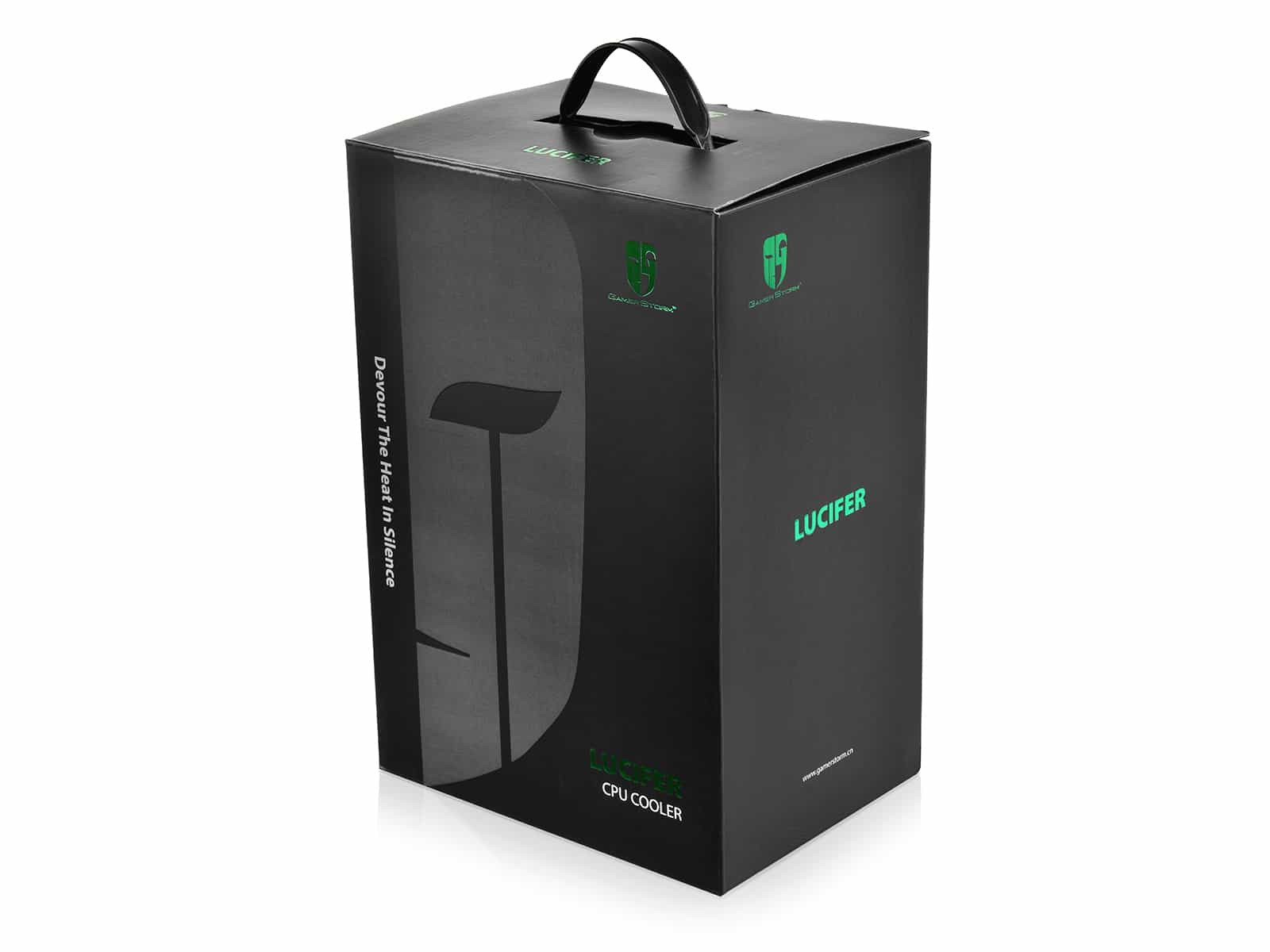 Everything you need is in the box, including a metal back plate and some beautifully chrome finished fittings and brackets, four fan clips (to mount two fans) and some plastic spacers.

Finally we have a basic setup guide, which was unfortunately a pain to follow, but it's enough to get you though the installation if you know what you're familiar with CPU coolers in general. There was also a 140mm fan in the box, but we'll take a look at the on our next page.