Gaming Deal of the Day – Pandemonium!
---
---
---
Peter Donnell / 11 years ago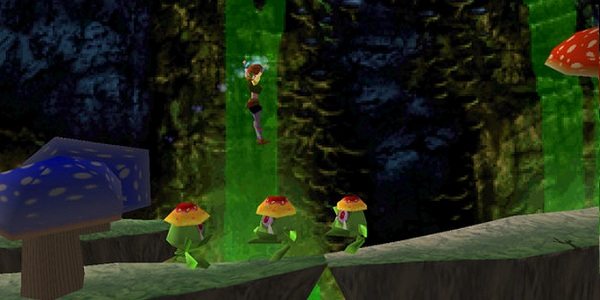 Another classic for today's gaming deal of the day, the fun loving side scrolling game Pandemonium, released was back in 1997 this is a great example of classic side scrolling action games.
What's cool about it:
Play as two different characters: the acrobatic double-jumping Nikki or the crazy puppet-carrying jester Fargus.
Tons of variety! Shape-change from a bulldozing rhino into a fire-breathing dragon.
Pandemonium! is a fast-paced 3D platformer with a freestyle camera that showcases the huge and brilliantly detailed worlds.
Overview:
Nothing is worse than the fallout from a powerful magic spell that's been cast incorrectly. Unfortunately for Nikki, she gets to see the side effects of magic gone awry while attending a "Wizards in Training" seminar. Giant monsters, summoned by the spell, swallow her entire town. Now, Nikki and her three friends must make a journey to the Wishing Engine and be granted a wish to return everything back to normal.
Pandemonium! is a crazy action platformer that features the acrobatic duo of Nikki and Fargus. Nikki is a wizard's protege with amazing double-jump and somersaulting abilities that propel her to different platforms while avoiding treacherous obstacles in her path; Fargus is a jester with an unusual spinning attack move that enables him to eliminate his enemies. Together, Nikki, Fargus (and his sidekick Sid the puppet!) create total Pandemonium!