GDDR6 and HBM3 Details Emerge
---
---
---
Gareth Andrews / 6 years ago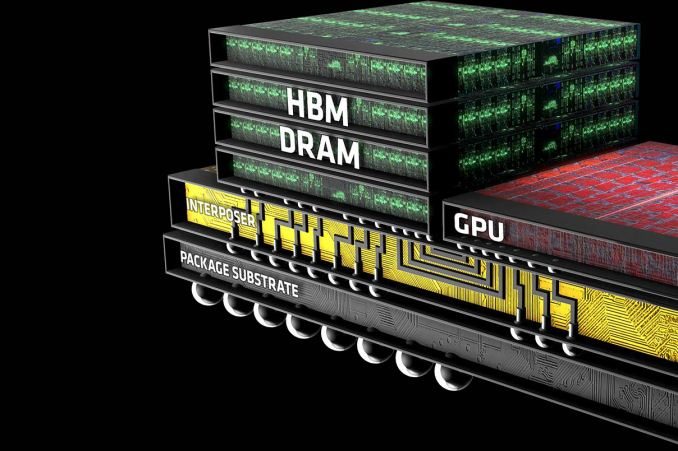 When it comes to computers, it's all about the hardware. We often forget this but sometimes you need to forget about the terabytes of games and movies you've got on your hard drives and go back to basics with some good old-fashioned RAM. It looks like we could be getting something a little more up to date though with Samsung teaming up with Hynix to reveal the latest on High Bandwidth Memory (HBM).
While the first two generations of HBM are out now, Samsung and Hynix don't look to stop with that, having already teased HBM3 at the Hot Chips symposium in California. HBM3 will feature not only better power efficiency, higher bandwidth, and increased density but the best part is that it will be cheaper than both HBM1 and HMB2 thanks to reduced production costs.
While we may not see it till 2019/2020, Samsung is looking at improving everything about HBM. Not happy with just one reveal, Samsung also went out and showed off their "low cost" HBM and the latest successor in the GDDR series, the GDDR6.
GDDR6 is scheduled for release in 2017 and promises a bandwidth per pin of over 14Gbps, an improvement over GDDR5X which only offered 10Gbps. With very few details released on GDDR6, we can expect better power efficiency and more details in the near future.