Gelid Antarctica Ultra-Quiet Tower CPU Cooler Review
---
---
---
Peter Donnell / 7 years ago
Introduction
---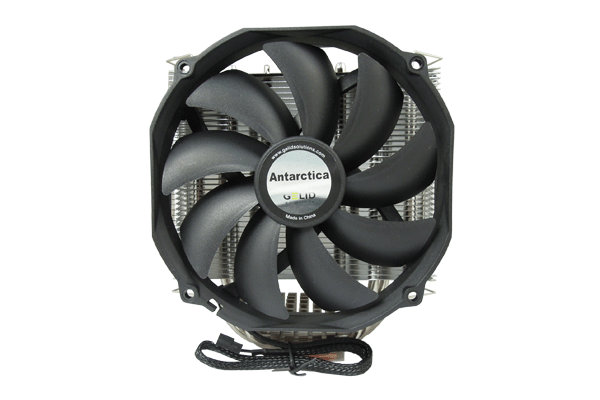 Gelid are one of the most legendary cooling companies in the world and while you may not think of them first when you're looking at a new CPU cooler, they're the top choice for many system builders, enthusiast overclockers, and all of us here at eTeknix for our test benches, when it comes to Thermalpaste. Gelid GC-Extreme has been a popular choice for many years, and it's with that in mind that we know that Gelid has a fair bit of knowledge when it comes to thermal performance in the PC market.
"The Antarctica comes with a 3D optimized heatsink that offers best-in-class thermal performance. The engineers of GELID Solutions especially designed a set of 5 power heat pipes, aluminum fins with improved profiling and an additional smaller heatsink with a copper core. These elements provide exceptional heat transfer from the CPU to the heatsink. Both heatsinks were created using precise software simulation and calculation during the development stage to ensure efficient air flow distribution at the lowest fan speed possible. The result, the Antarctica fully supports heat transfer of TDP 220W being paired with even very low-speed, virtually noiseless fans." – Gelid
Their latest CPU cooler, the Gelid Antarctica, comes equipped with support for a wide range of CPUs, features a slim cooling tower to ensure it doesn't conflict with motherboard VRM cooling or large RAM heatsinks, while being tall enough to provide great cooling performance. This is backed up by a high-quality 140mm PWM fan, which is designed to operate at low RPM, providing great airflow while maintaining whisper quiet performance. To make things even more appealing, it's also backed up by a reassuring 5-year warranty.
"A silent 140mm fan with the intelligent GELID PWM (Pulse Width Module) control compliments the heatsink. The fan blades are optimized to deliver high air flow at low speed, and the newly designed PWM IC eliminates any clicking noise. The intelligent GELID PWM curve operates the fan in an extended speed range of 450 RPM to 1500 RPM, it constantly keeps the fan silent but accelerates speed whenever additional cooling is needed. With 2 sets of fan mounts, a second fan can be installed to improve the cooler's outstanding performance even further. Additionally, the multi-award winning high performance GC-Extreme thermal compound is already included in the package." – Gelid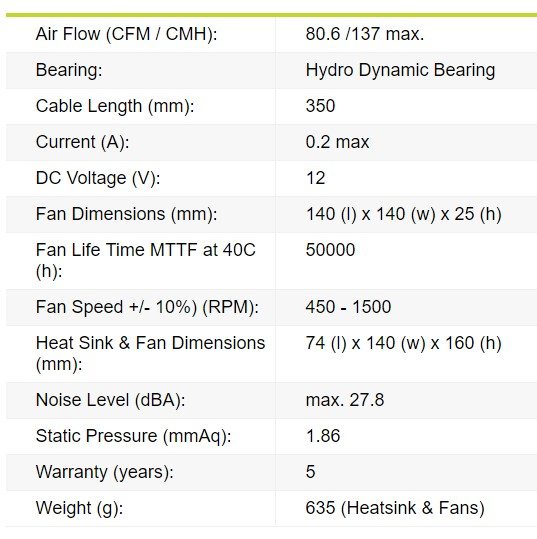 The packaging is pretty straight forward, nothing too fancy overall, but a nice image of the cooler as well as detailing support for Skylake CPUs.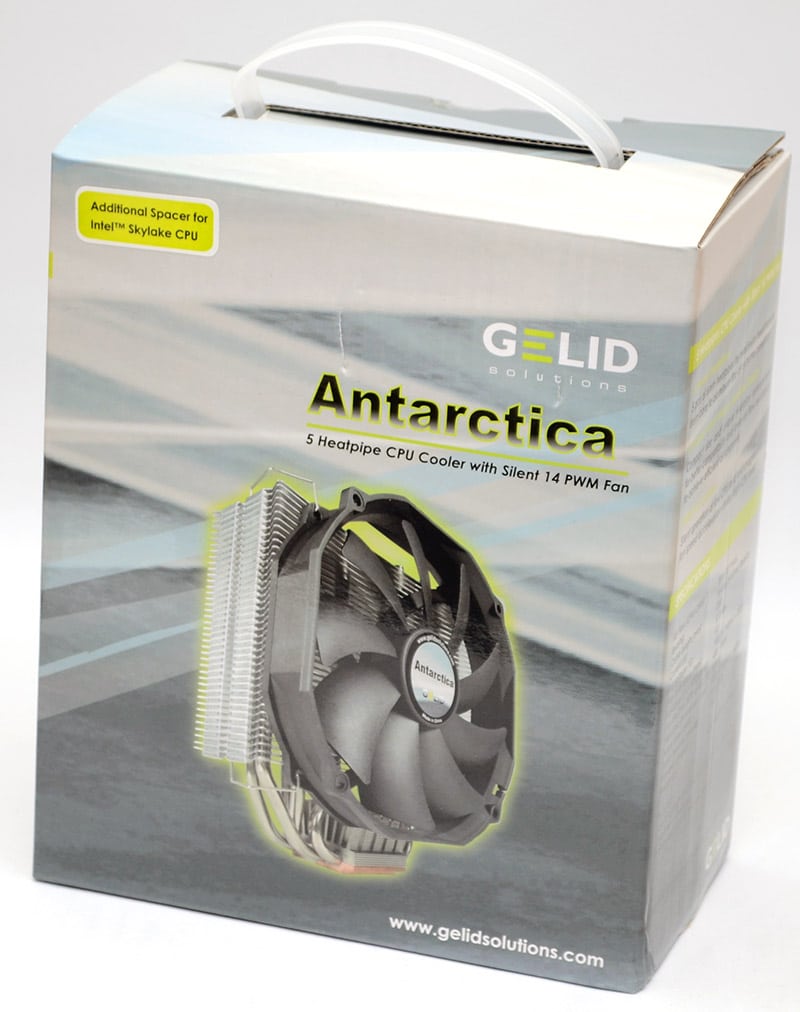 Around the back, we can see that the cooler supports a huge range of CPUs, right back to 775 and old AMD sockets. There's also 2011 support, but you'll need to purchase a separate bracket for it.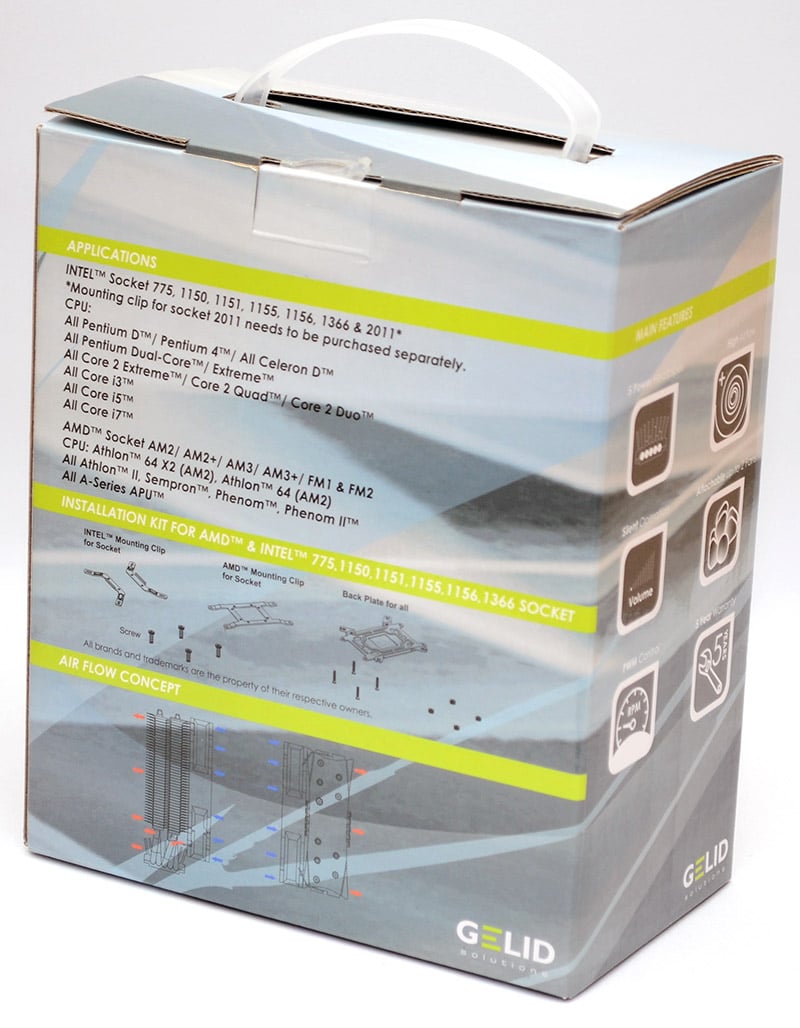 In the box, you'll find all the usual documentation, as well as a bag of fitting components.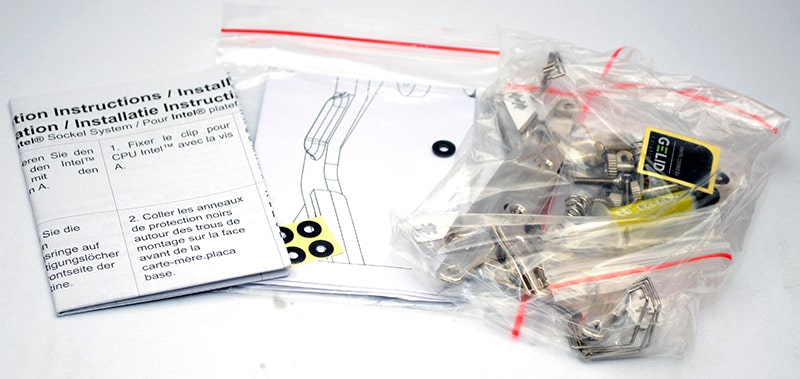 There's a backplate for both Intel and AMD motherboards, two mounting arms, four fan retention clips, high-quality screws, a sticker and a very welcome tube of Gelid's award-winning GC-Extreme thermal paste; the same paste we use for all our cooling reviews!