Gelid Icy Vision Rev. 2 VGA Cooler Review
---
---
---
Luke Hill / 12 years ago

We recently took a look at Gelid's current flagship CPU cooler, the Tranquillo Rev. 2. It was a good cooler seeing that it carried out Gelid's goal of being quiet in action while offering good performance with an overclocked CPU. Today we are hoping that their VGA coolers are equally good when we look at their current VGA cooling flagship, the Icy Vision Rev. 2.

At first glance the Icy Vision Rev. 2 looks to be a decent performer. It features 5 heatpipes in a unique constellation, 85 aluminium fins and a pure copper base. The cooler's heat transfer looks like it should be very potent for the task so the fact that dual "S-shape" 92mm Gelid fans which offer "20% more air flow" are used makes the complete heatsink and fan combination look very promising from a performance point of view. All of these performance features coupled with the wide range of ATI/AMD and nVidia compatibility and the Gelid Icy Vision Rev. 2 looks like it will be a great contender for the heat of our Radeon HD4870 graphics card.

Hopefully the Icy Vision Rev. 2 will impress us in testing just as much as its specification sheet has!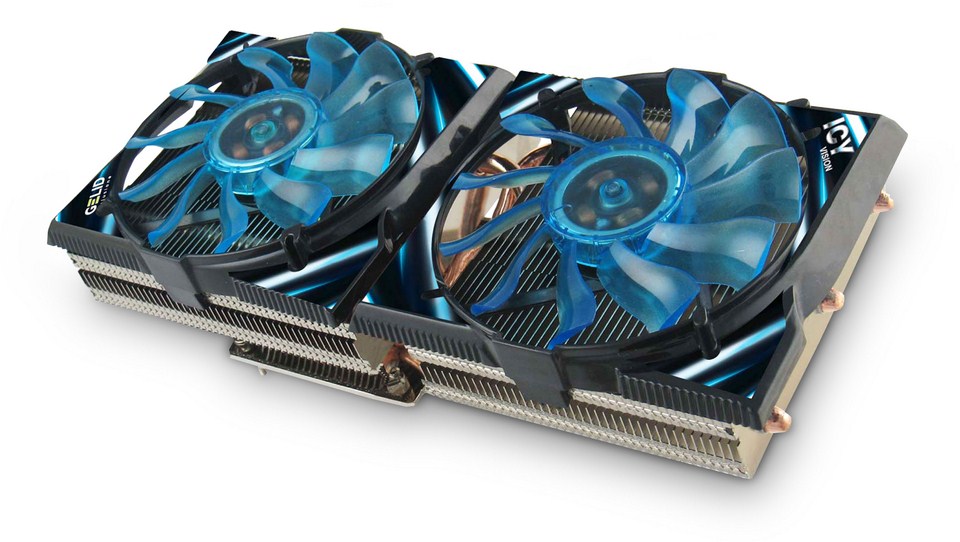 Features:
5 high performance power heatpipes
Premium Aluminium fins & pure Copper base
Dual S-shape fans for 20% more air flow
Ball bearing fans for a long life time

CrossFire & SLI compatible