Gelid Slim Hero Low Profile CPU Cooler Review
---
---
---
Ryan Martin / 9 years ago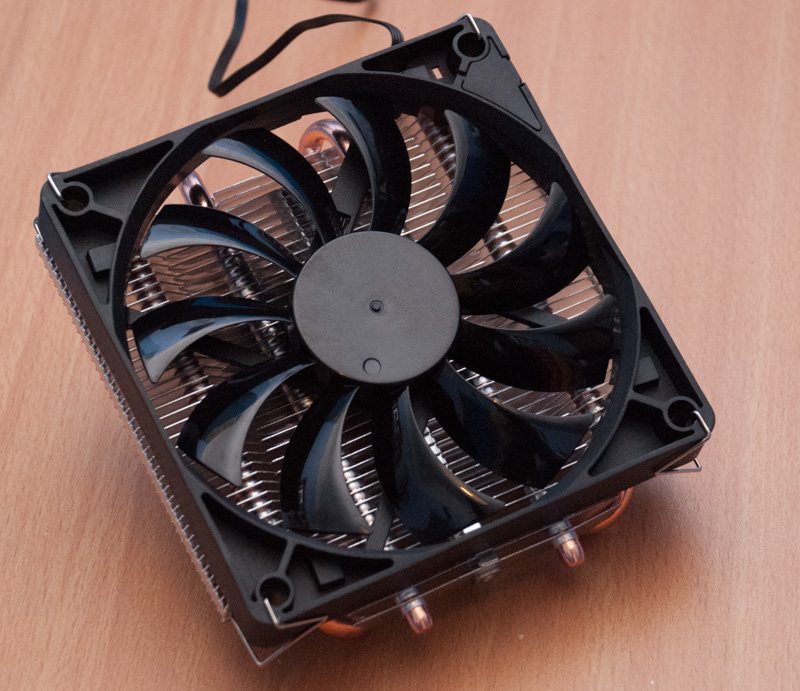 Gelid Solutions are a company who's products we review on a regular basis. They make some of the best value for money CPU coolers on the market, a great selection of fans to suit a wide variety of needs and probably the best thermal paste on the market – GC Extreme. Today we have something very innovative, if not majorly exciting, nonetheless it still fills an important market segment. The Gelid Slim Hero is a low profile CPU cooler that is aimed at the space constrained end user, the HTPC owner and someone who is also on a tight budget, wants good bang for their buck and likes a reasonably silent system too.
You can see the full specifications of the Gelid Slim Hero here on the Gelid website, but the basic jist of the design is four 6mm heatpipes, a slim 120mm PWM fan and a total height of just 59mm. The Gelid Hero is going up against other low profile CPU coolers like the SilverStone NT06 Pro and the Noctua NH-L12 that we have already reviewed here at eTeknix. Anyone that follows our reviews on a regular basis may also be interested to know we have a review of another low profile CPU cooler coming up soon, the Scythe Big Shuriken 2 – so stay tuned for that.
Anyway, back on topic, and the Gelid Slim Hero is going to be supporting all modern sockets except LGA 2011. In most circumstances this CPU cooler is going to be ideal for cooling low heat processors like Core i5 and Core i3 processors from the Sandy and Ivy Bridge generations. On the AMD side this CPU cooler would also be perfect for FM1 and FM2 APU powered HTPC and small form factor systems. What's nice to see is that even though this is a budget conscious product, Gelid are still offering a 5 year warranty and include a tube of high quality GC2 thermal paste to help you get the most out of this unit.