Germany v Brazil World Cup Thrashing Broke Twitter Records
---
---
---
Chris Hadley / 8 years ago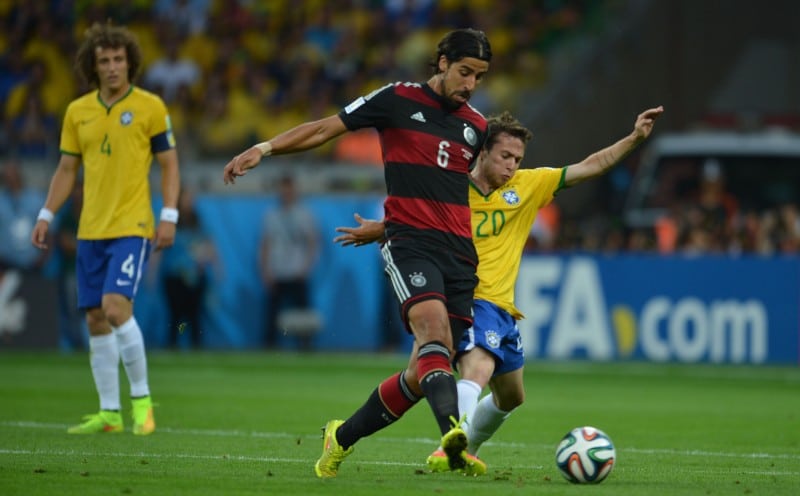 The Germany Vs Brazil Semi-final match in this year's World Cup has certainly caught the attention of any football fan or anyone involved in football after their 7-1 thrashing against the home team a couple of days ago. The thrashing on the pitch was not the only top score to grab people's attention as twitters servers also got a thrashing through a record-breaking 580,000 tweets per minute being sent around the world.
In a statement following the match, Twitter reported that the new record washed out the previous record which was set earlier this year during the Super Bowl which stood at 24.9m tweets. In comparison this match topped 35.6m tweets.
This new record has been great advertising for Twitter, showing that their growth is still going strong. Other events over the last few years that have stood out on twitter include Beyoncé's half time performance during last year's Super Bowl at 268,000 TMP (Tweets per minute), Miley Cyrus' MTC VMA performance at 360,000 TMP and this year's Brazil Vs Chile World Cup match, which during penalties topped out at 388,985 TMP.
Although some analysts say Twitter is a dying trend and social media such a Facebook is more popular, this record-breaking event has shown that this is far from the case. With the World Cup final now only a few days away, if Germany give their opponents yet another trashing there is a chance that we could see the current record being broken once again.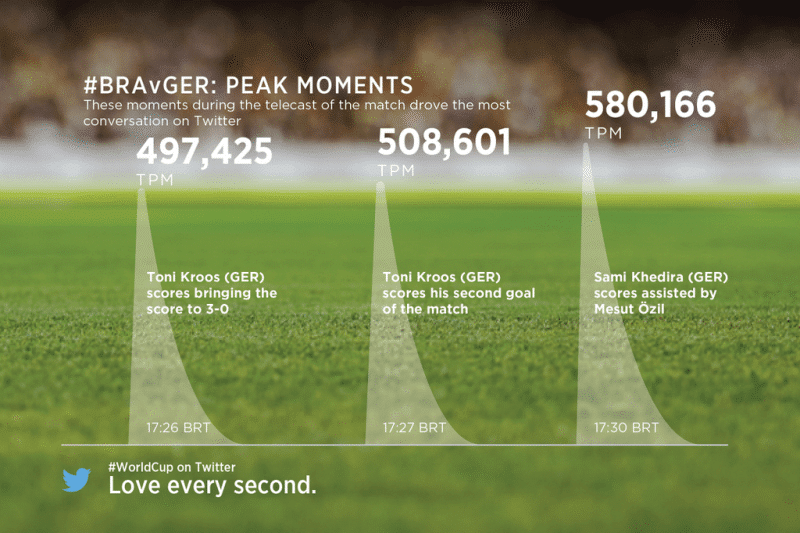 Source and Image courtesy: The Guardian