Get Active Giveaway Winners – Part 3
---
---
---
Ryan Martin / 6 years ago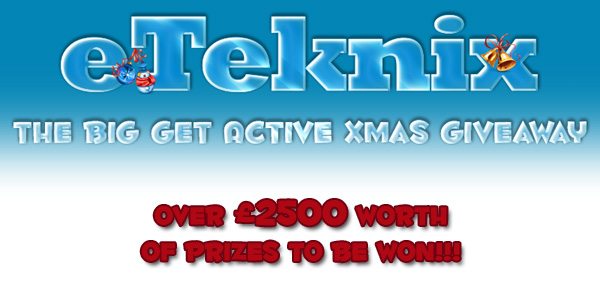 After a lot of chasing up prize sponsors today we announce the third set of winners from our Get Active Giveaway. If you missed the winners we announced in Part 1 and Part 2 then see below:
Today the company's prizes we're announcing winners for are those of our friends over at Enermax. The winners are as follows:
Sarge T – Enermax MaxRevo 1200W PSU
Senjou – Enermax Revolution 87+ 850W PSU
Sigamhsoupw – Enermax Triathlor 650W PSU
Ana3mic – Enermax ETD-T60-VD CPU Cooler
A big congratulations to all these winners and stay tuned for more winner announcements.
If you are interested in seeing any past competition winners then be sure to check out our competition winners page.
We will contact each winner in due course to request shipping details.
For those who have lost hope then fear not as we still have the following to give away from our Get Active Giveaway:
Sapphire Radeon HD 7770 FleX

Netgear WNDR4700 Media Storage Router

Tt eSports SHOCK Gaming Headset X2

Netgear DGND4000 N750 Wireless Dual Band Gigabit DSL Modem Router

Tt eSPORTS Saphira Gaming Mouse

Thermaltake Level 10 GTS Chassis

Thermaltake Smart M750W Power Supply

Thermaltake Frio Extreme CPU Cooler

Thermaltake Water 2.0 Performer CPU Cooler

Intel 330 Series 120GB SATA III Solid State Drive

BitFenix Prodigy Arctic White Mini-ITX Cube Chassis

Phanteks PH-TC14CS Blue CPU Cooler

Netgear D6300 802.11ac Dual Band Gigabit WiFi Modem Router

OCUK Mega Mat 3XL + OCUK Mug + OCUK 16GB USB Flash Drive Bundle

Gigabyte Z77X-UP4TH Motherboard