Get Saints Row 2 for FREE From GOG Within the Next 48 Hours
---
---
---
Ron Perillo / 6 years ago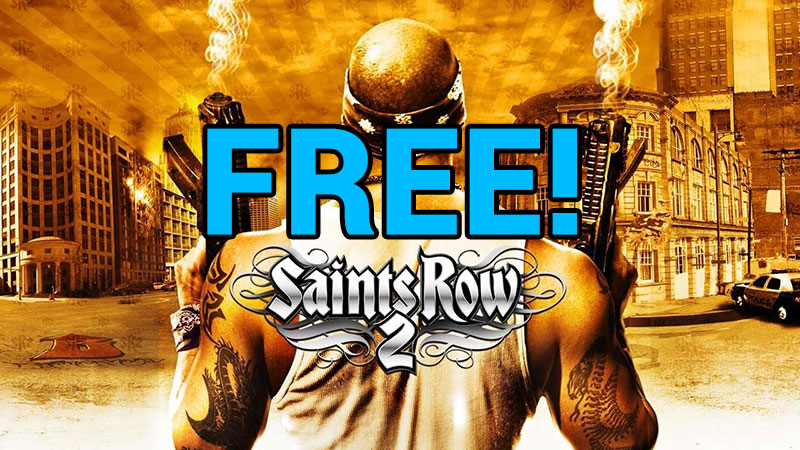 Deep Silver has collaborated with GOG.com to give away a free copy of Saints Row 2 within the next 48 hours. All that is required is to login to your GOG.com account and click the giveaway banner on the front page. Registration is completely free and only takes a few seconds, requiring only a valid e-mail. After which, the game will show up on your GOG.com account with instructions on how to grab the game, DRM free. This offer is available until Saturday, April 22, 10AM UTC so take advantage of it while it is there. There is also a week-long 75 percent off sale on Deep Silver games including the Saints Row series, Metro series, Risen series, Sacred 2 Gold and Deadlight: Director's cut until Thursday, April 27, 10 AM UTC.
In case you are not familiar with the Saints Row series, SaintsWorld 2 is an open-world action-adventure game in the vein of the Grand Theft Auto series that was released in 2009. Many fans love the fact that it does not take itself too seriously and it is loads more fun than Grand Theft Auto. It has even received mostly positive reviews from critics when it was released. Since it is an open-world game, players can go anywhere and do almost anything.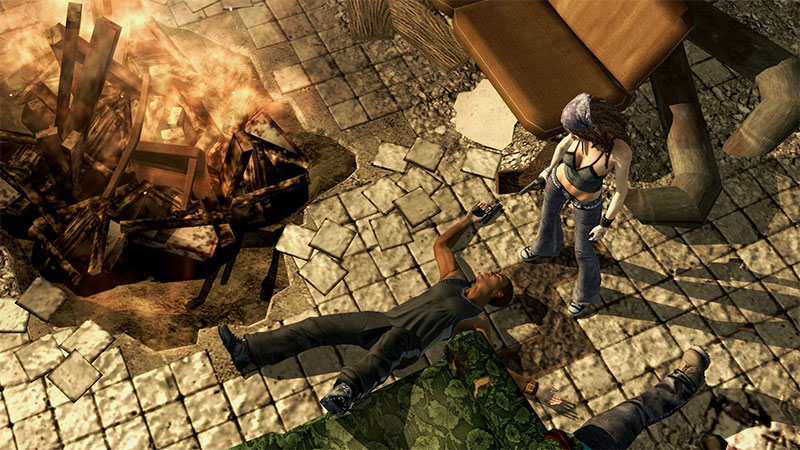 Set years after the original, the player finds himself in a Stilwater both familiar and strange and challenged with bringing the Saints back as the rightful kings of Stilwater and bringing vengeance to those who wronged him.
Limitless Customization – Play as fully customizable characters that are male, female or something in between. Vehicles can be visually customized as well as performance tuned. Cribs and even gangs all have an amazing degree of detailed customization options.
Multiplayer – Co-op full story campaign has seamless integration (for example one player drives while the other shoots). Competitive MP pushes the boundaries of immersion in a living Stillwater environment fully populated with police, innocent bystanders and rival gangs.
Killer Combat and Awesome Vehicles – Planes, helicopters, motorcycles, boats and cars can be piloted and used as weapons. On the ground new combat options include melee, fine aim, and human shield.
Freedom to Explore – More missions, activities, diversions, races, weapons, vehicles, cribs, city districts, and interiors than ever before. Over 40 story missions with additional bonus missions take place in a transformed Stilwater that is over 50% larger than before.
Minimum system requirements – Windows: Windows XP / Vista / 7 / 8 / 10
Processor: 2.0 GHz Intel Dual-Core Pentium IV or equivalent or AMD Dual-Core Athlon XP or equivalent
Memory: 1 GB system RAM
Graphics: 128MB 3D graphics card with Shader Model 3.0 support (i.e. 7600 NVidia card or better, ATI X1300 card or better)
DirectX Version: DirectX 9.0c
Sound: DirectX 9.0c compatible 16-bit sound card
Hard Drive: 15 GB of Hard Drive Space
Display: DirectX compatible display capable of 640×480 in 16-bit color
Mouse, Keyboard
Recommended system requirements – Windows:
Processor: 3.2 GHz Intel Dual-Core Pentium IV or equivalent or AMD Dual-Core Athlon XP or equivalent
Memory: 2 GB system RAM
Graphics: 256MB 3D graphics card with Shader Model 3.0 support (i.e. 8800 NVidia card or better, ATI HD3850 card or better)
DirectX Version: DirectX 9.0c
Sound: DirectX 9.0c compatible 16-bit sound card
Hard Drive: 15 GB of Hard Drive Space
Display: DirectX compatible display capable of 640×480 in 16-bit color