Gigabyte AORUS Gaming 3 X299 Motherboard Review
---
---
---
Peter Donnell / 4 years ago
A Closer Look
The Gaming 3 is one fantastic looking motherboard. It has a black PCB with grey detailing to give it some visual flair. The blackened hardware is nice too, but that's highlighted further thanks to the Armor metal work on the PCI and DIMM slots.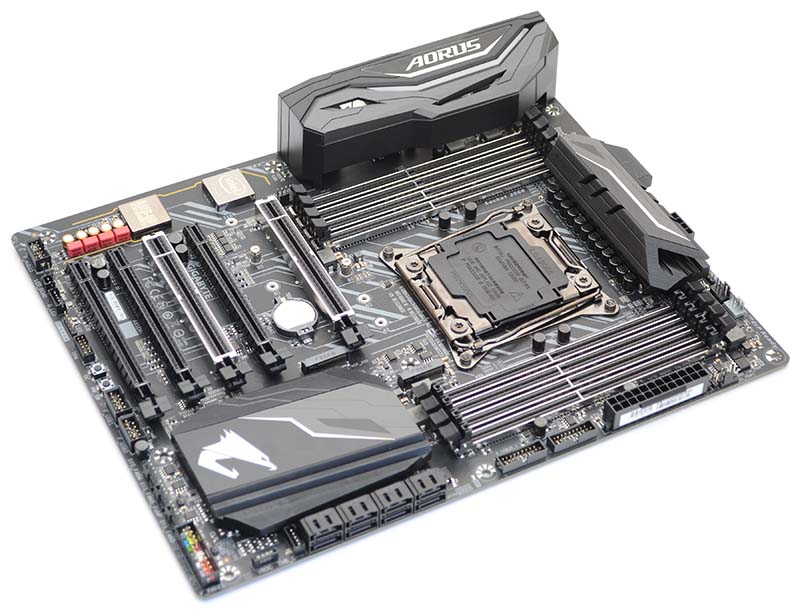 Of course, we've got the latest X299 chipset and the LGA2066 socket. It's a freaking huge socket too, and will support the full range of Skylake-X chips, from the budget models, right up to the current flagship i9-7900 10-Core 20-Thread model. There are 8 x DIMM slots with quad-channel support, all fitted with Armor.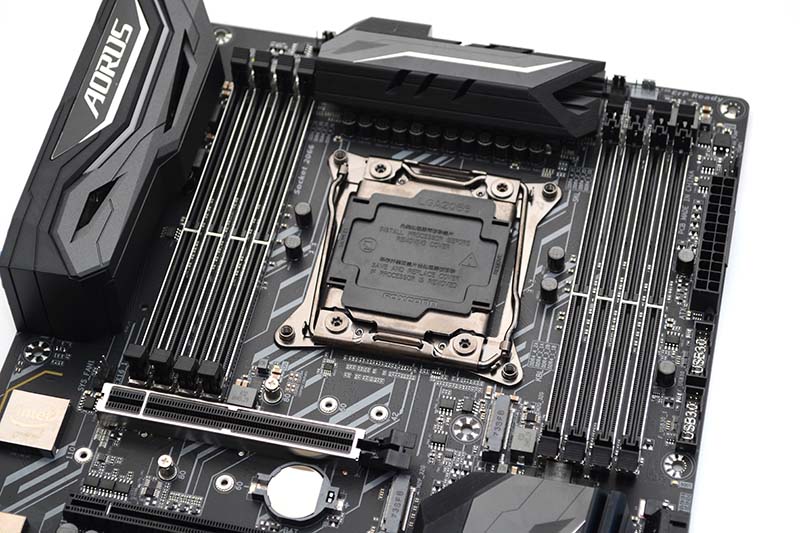 Power Delivery
Above the CPU, you'll find a robust looking power delivery system. The chokes and caps are covered with a thick metal heat sink. Of course, all this hardware should allow for more stable overclocking, as well as clean power delivery for the CPU.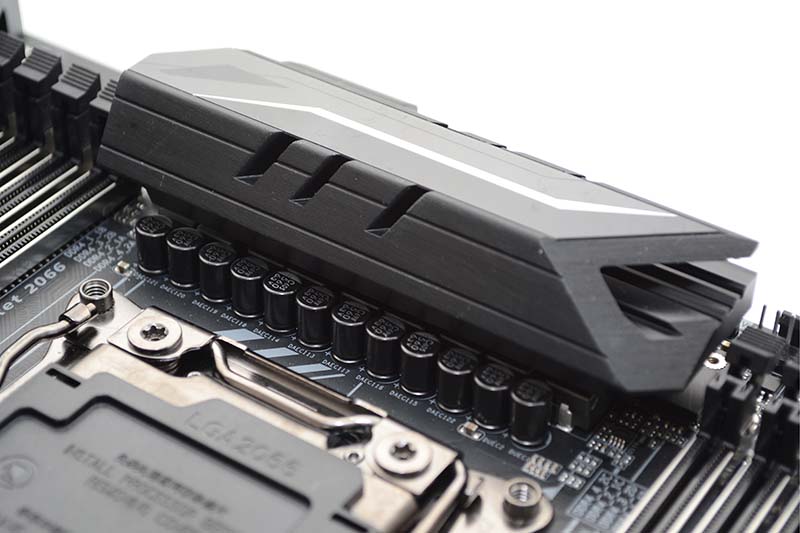 The power comes from a single 8-pin connector at the top of the motherboard.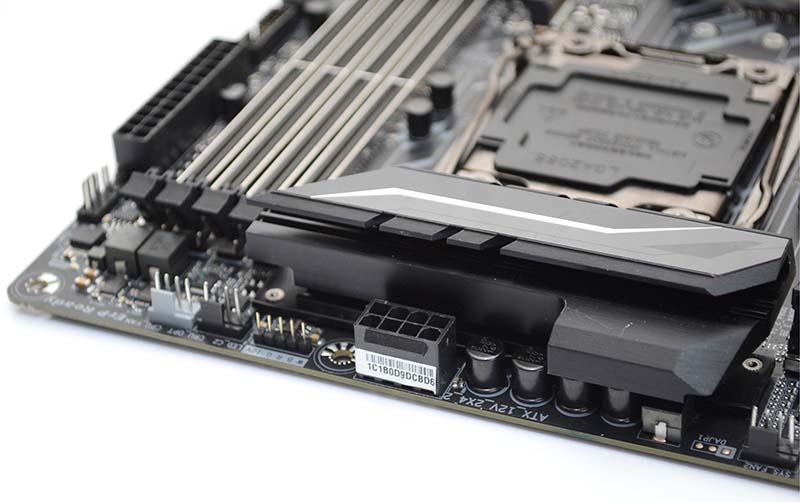 Down the side, you'll find dual USB 3.0 headers, as well as the 24-pin motherboard power connector.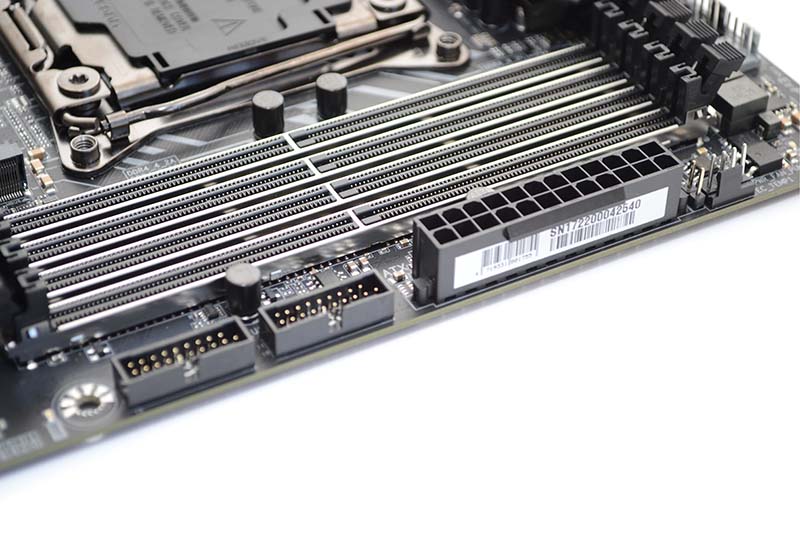 Connectivity
Connectivity is pretty robust, with the usual ports all accounted for on the bottom row. There's also a good amount of fan headers and RGB lighting connectors located on the motherboard. One nice added feature is an onboard power and OC button; unfortunately, no BIOS LED though.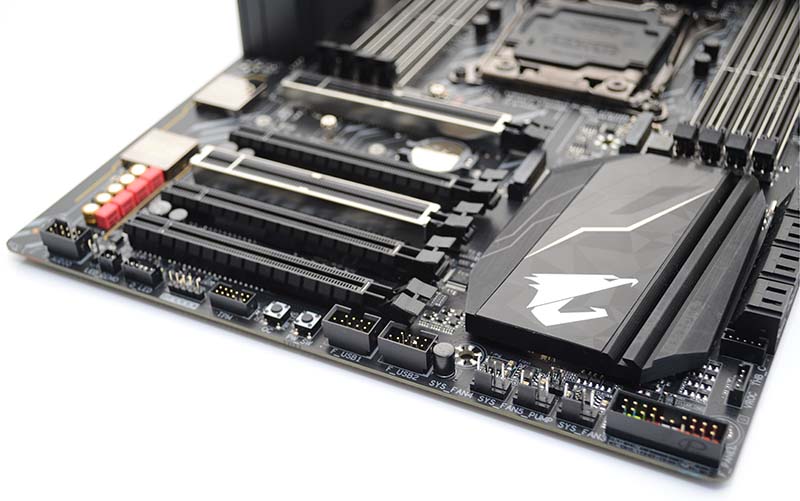 Audio
SABER Hi-Fi is built-in, with a powerful DAC and some gold capacitors on the right side of a motherboard separator trace. We've heard great things from Gigabyte's on-board audio in the past, so I'm confident this one is up to the job too.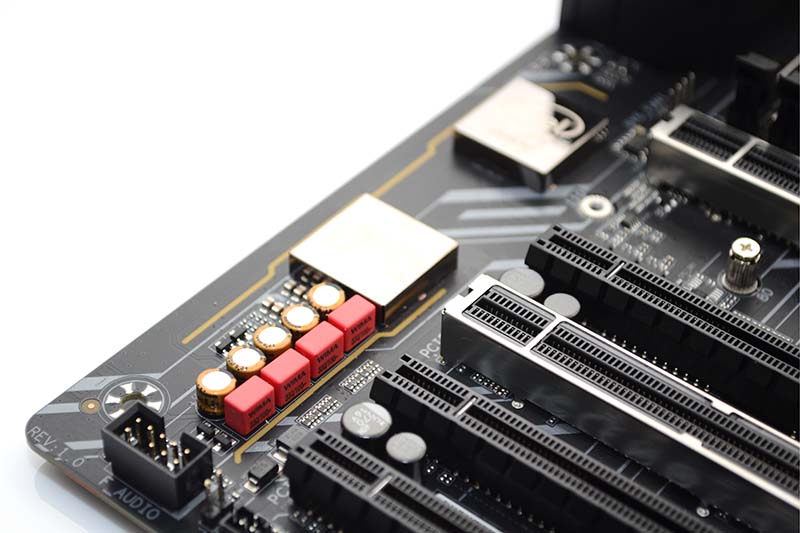 There are five full-size PCI-e slots on this motherboard, with two of them featuring Armor to ensure even the heaviest of graphics cards are securely mounted.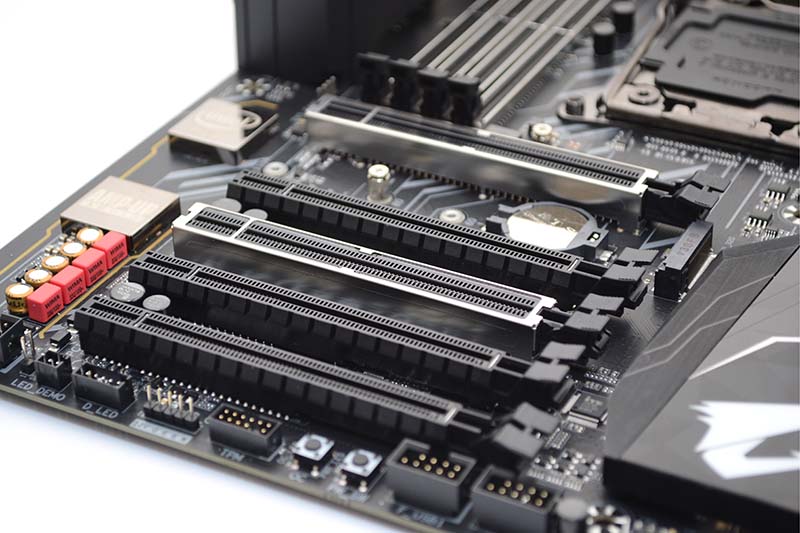 Another nice feature is that shroud over the rear I/O, it's a small touch, but one that really tidies up the aesthetics of any motherboard. Plus it looks like we've got some RGB lighting built into it too.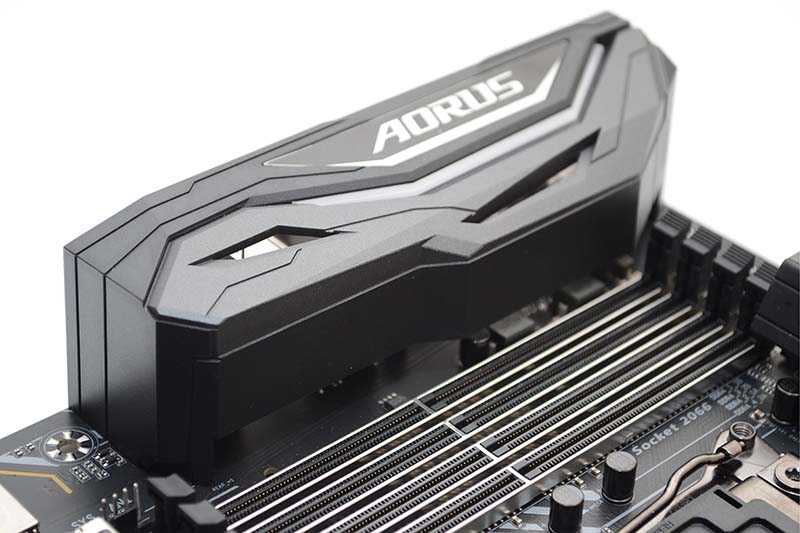 Around the back, you'll find a good amount of USB 3.0 ports, PS2, USB type-C, and the HD-Audio jacks. There's a single GbE LAN too, so that's all the basics taken care of.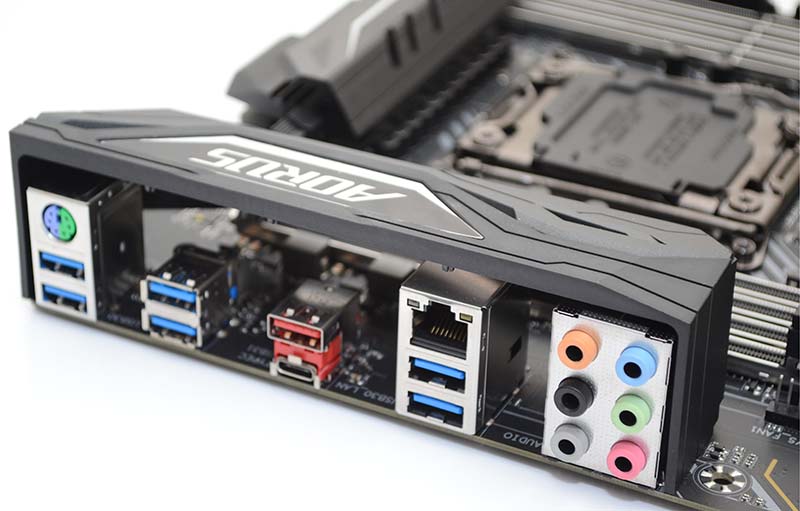 Around the back of the motherboard, everything looks pretty standard. However, the chipset and VRM heatsinks are mounted with screws, so you should be able to remove them if needed; could be handy for modders.