Gigabyte AORUS X7 DT v6 GTX 1080 Gaming Laptop Review
---
---
---
John Williamson / 6 years ago
Introduction
---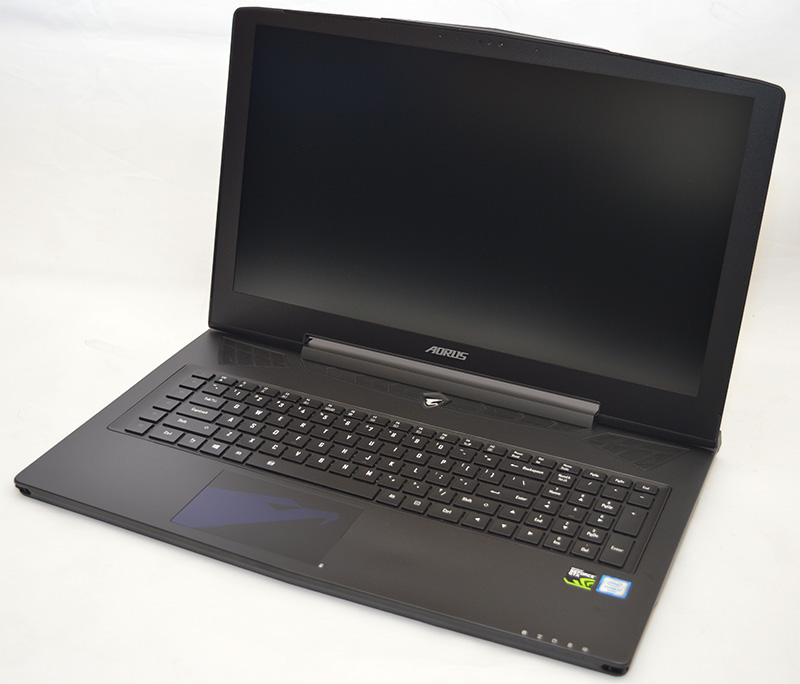 Gigabyte's AORUS brand is reserved for gaming-orientated products which offer a premium experience without any compromises. This division is going to become a crucial part of the company's future plans and designed to take on similar initiatives from other brands like ASUS' ROG series. Honestly, the AORUS name wasn't integrated into Gigabyte's line-up particularly well and needed to be deployed in every department including motherboards, laptops, graphics cards and much more. Thankfully, it appears this strategy is beginning to take shape and I'm looking forward to seeing how the AORUS range develops over time.
Evidently, gaming laptops have been a major part of AORUS' history and the previous models set a wonderful foundation. Recently, Gigabyte refreshed the X7 DT and made a number of important refinements. The latest flagship now utilises NVIDIA's Pascal architecture in the form of the GTX 1080. Unlike the previous generation, the mobile versions stack up rather nicely against their desktop counterparts. As a result, gaming laptops are now a proper alternative which can easily contend with the latest games.
On another note, the AORUS X7 DT v6 is powered by an Intel Core i7-6820HK and supports overclocking up to 4.0GHz. Not only that, the laptop has 32GB DDR4 2400MHz RAM, a 17-inch 2560×1440 120Hz WVA G-Sync display, impressive audio system and a Samsung SM951 NVMe boot drive. The unit weighs a respectable 3.2KG and comes with a large battery rated to 94.24Wh. Also, the laptop has USB 3.1 Type-C connectivity, an RGB backlit keyboard and maintains a gorgeous slim profile despite the exceptional horsepower on offer. Priced at £2999, the AORUS X7 DT v6 is an expensive proposition and engineered to be the ultimate desktop replacement.
Specifications
Name: Gigabyte AORUS X7 DT v6
Processor: Intel Core i7-6820HK overclocked to 4.0GHz
System Memory: 32GB (16GBx2) G.Skill Ripjaws DDR4 2400MHz Dual-Channel SO-DIMM 
Main Boot Drive: 512GB Samsung SM951 NVMe M.2 SSD
Additional Storage Drive(s): 1TB HGST Travelstar 2.5″7K1000 7200RPM  
Graphics card: NVIDIA GeForce GTX 1080 8GB GDDR5X
Dimensions: 428mm x 305mm x 22.9mm – 25.4mm (WxDxH)
Weight: 3.2KG with Battery
Display: 17.3-inch QHD 2560×1440 WVA 120Hz G-Sync
Optical Drive: N/A
Wireless: Killer Wireless-AC 1535 (802.11ac)
Battery: Li-Polymer 94.24Wh
Speakers: Dual 2-Watt Speakers and Dual 2-Watt Subwoofer
OS: Windows 10 Home 64-Bit
Warranty: 2-Years
Price: £2999
Packing and Accessories
The laptop is neatly stored in a durable box which reduces the likelihood of any damage occurring during transit. Also, the box has an elegant, simplistic design which looks professional and exemplifies the product's premium qualities.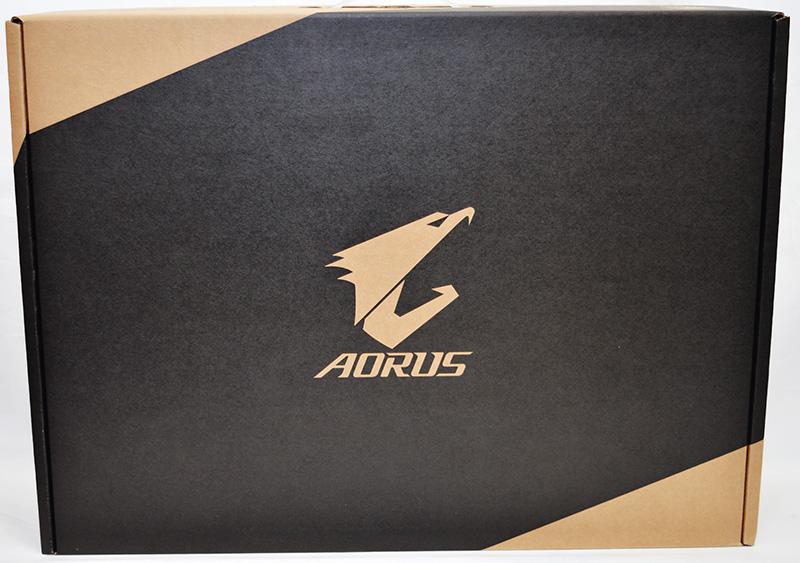 Once opened, we can see the laptop is contained within another strong cardboard box which proudly displays the AORUS logo. Additionally, the hardened box is cushioned by four foam pieces and shouldn't rattle around while being transported. Throughout the unpackaging process, the presentation is sublime and reinforces the idea of the laptop being a luxurious item.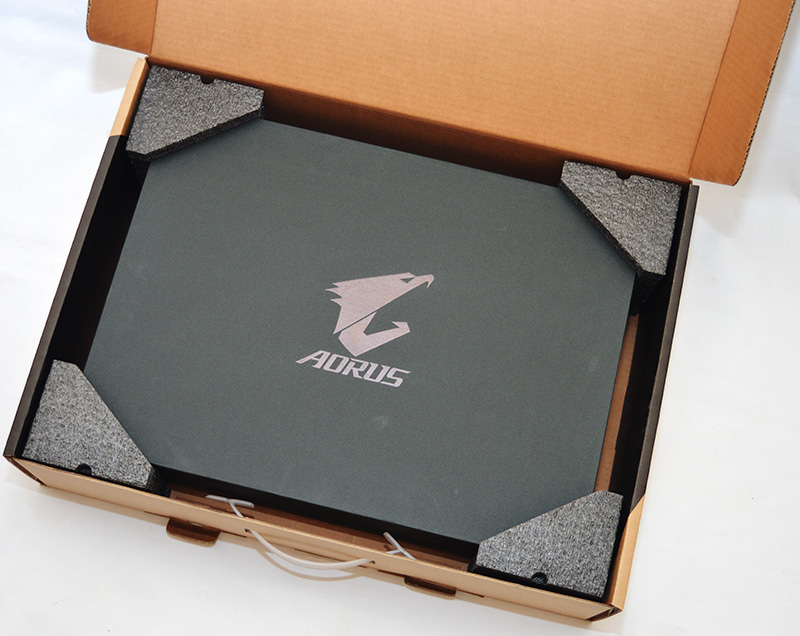 Rather impressively, the lid is filled with a luscious, soft foam and gently brushes against the laptop's protective cover. The accessories and documentation are held within different segments underneath the system. This logical arrangement is fantastic and showcases the company's attentive approach to making the end-user feel a sense of pride about their new purchase.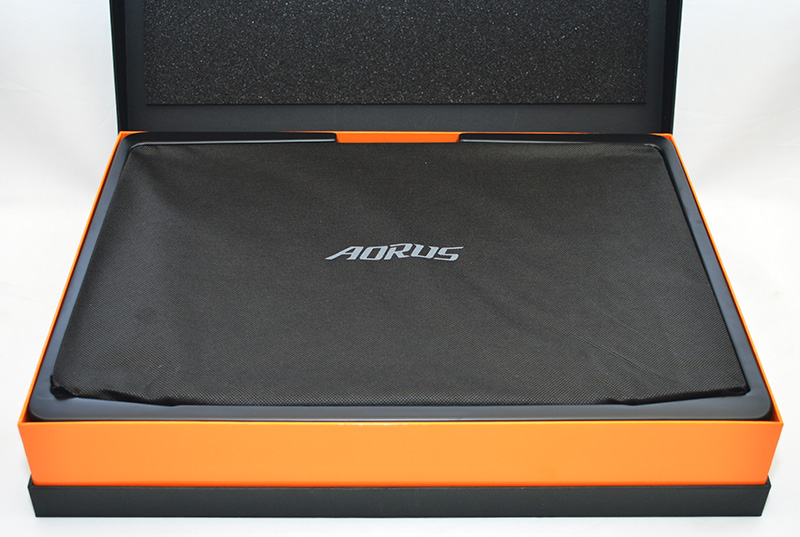 In terms of accessories, the laptop is bundled with a power adapter, UK cord, recovery USB drive, additional feet, NVIDIA GTX badge, quick user's guide and warranty information card. The power brick isn't particularly compact but this is to be expected when you consider the laptop's powerful configuration. The optional feet are handy to improve the laptop's resistance against friction, although it's not really necessary. Also, I'm pleased to see AORUS took my previous advice on board and made sure the drivers/utilities are stored on a USB stick instead of a DVD which consumers cannot use without another PC.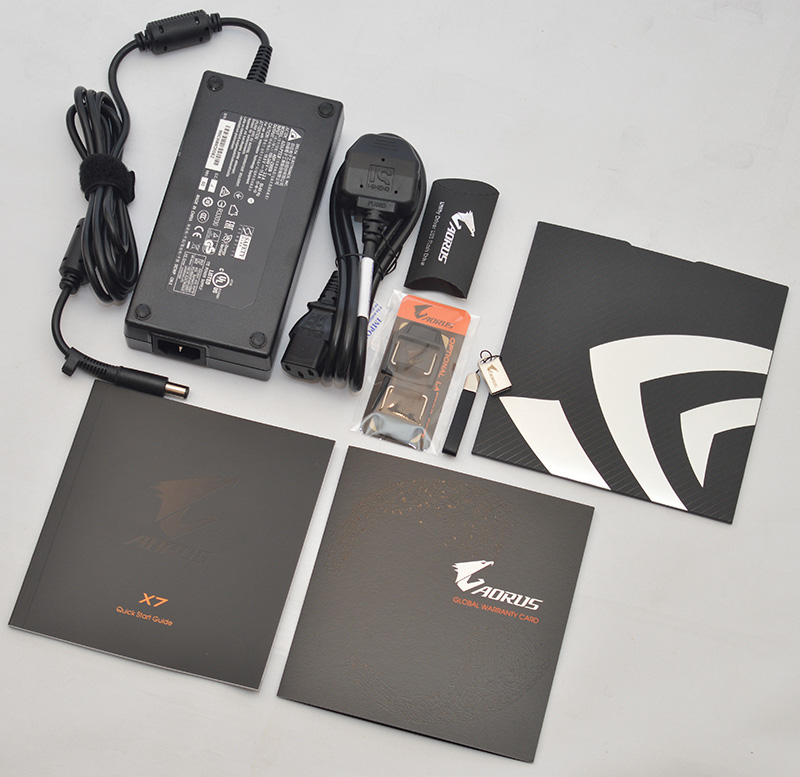 The power brick has an input rating of 100-240V at 3.A, 50-60Hz and the output is 19.5V, 11.8A. As you can see, it's manufactured by Delta Electronics INC and passes all the relevant safety standards.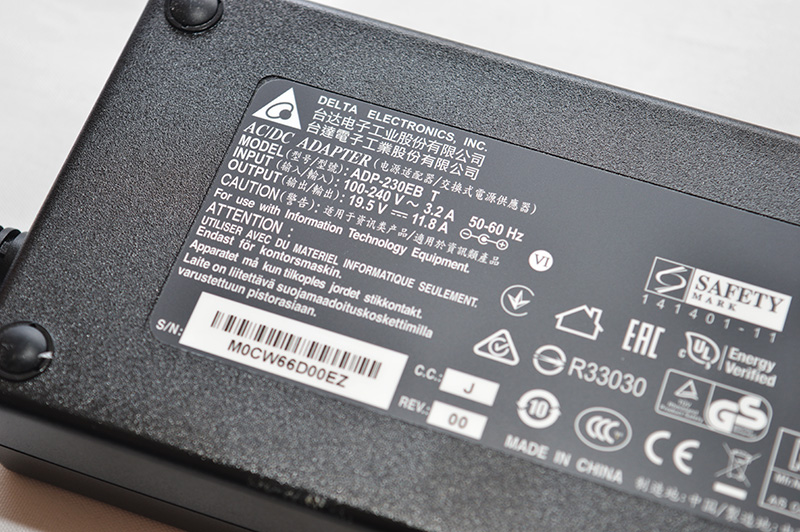 CPU-Z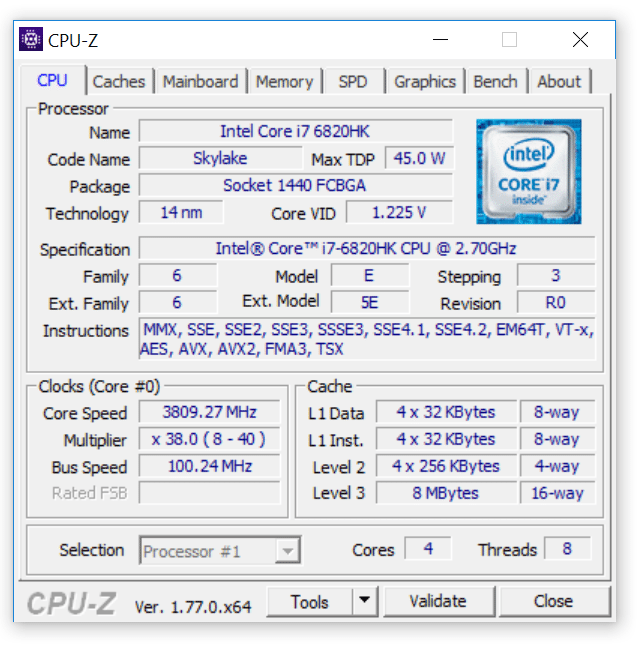 GPU-Z