Gigabyte Booth at Insomnia i52
---
---
---
Peter Donnell / 9 years ago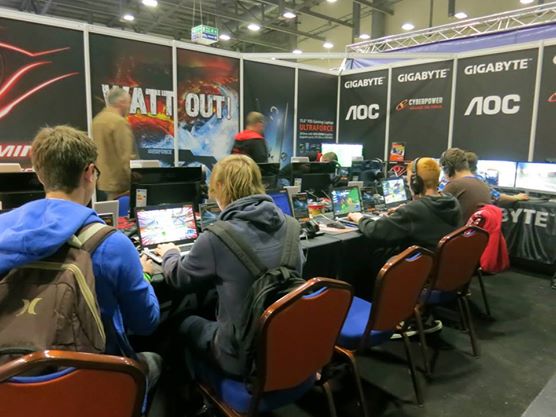 Gigabyte are no stranger to Insomnia events and we're very happy to see them back again at this years show. They've brought along some of their latest and greatest products for everyone to get hands on with and try out and their booth is buzzing with activity and things to do.
One of the biggest draws for the Gigabyte booth is their Lego set. You can take part in their little competition and build one of their latest motherboards using the most popular toy in the world. Now I'm all for building motherboards with Lego (wouldn't be the first time either!), but I'm not sure what's more popular with the crowd, the fact that it's a Gigabyte board, or the fact that they simply get to play with Lego, tough call. If that's not your cup of tea, then they've also got a Gigabyte branded table football setup, games such as Plants Vs Zombies (more popular that you might think and a whole lot more, so drop by the booth and check it out as it's a great chance to get on with some high-end gaming laptop, multi-monitor gaming rigs and other cool gadgets.
Of course you'll also be able to check out their latest products and get information from the team who are on hand to answer any questions. Here's hoping they're back at i52, so long as they bring more Lego!