Gigabyte Confirms RTX 4070 and 4060 Memory Configs
---
---
---
Jakob Aylesbury / 3 months ago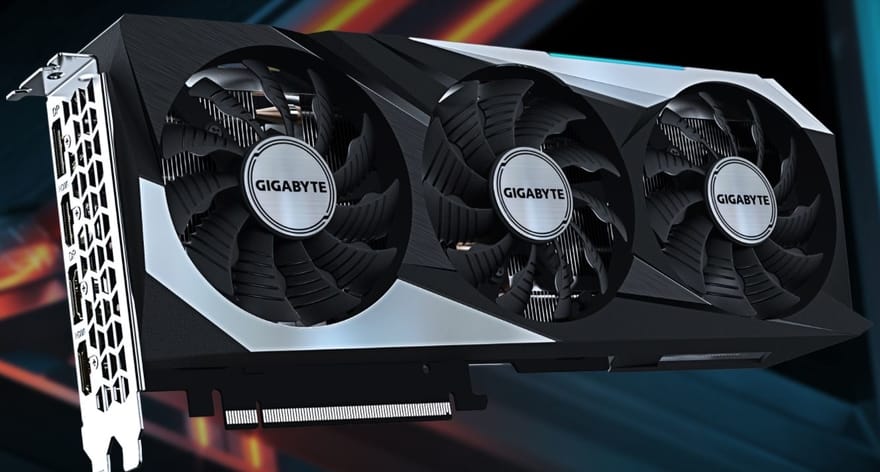 With plenty of speculation going around about the new RTX 40 series cards one source we can rely on is Gigabyte who in the latest update to their Control Center app has confirmed the memory specifications for the 4070 and 4060 cards.
Gigabyte Reveals Memory Configs
From a report by VideoCardz the latest 23.03.02.01 version of Gigabyte control center added support for two cards, the Gigabyte AERO 4070 (GV-N4070AERO OC-12G) well as the Gigabyte Gaming OC 4060 (GV-N4060GAMING OC-8GD). The full product names for Gigabyte cards are fairly self-explanatory and have also revealed the memory configs of these cards as 12GB for the 4070 and 8GB for the 4060.
How Can We Trust This?
Of course, with any leak there's speculation around it, however for Gigabyte to directly add support they must be very confident about it especially with the 4070 set to release on the 12th of April it's likely that they'd know by now. This isn't the first leak from Gigabyte as previously we saw a leak which suggested that there would be multiple memory configs for the 4070 those being 10GB, 12GB and 16GB. There could very well still be a 10GB or even 16GB variant of the 4070 in the works but seeing as it isn't in this leak today then I don't think we will see it on April 12th or most likely not at all.
The RTX 4060 currently doesn't have any release date though the rumour is that May is looking likely to be when we see information on the card.
Do you think we will see other memory configs for the 4070? Let us know in the comments.