Gigabyte E350N-USB3 AMD Fusion Mini-ITX Motherboard
---
---
---
Andy Ruffell / 12 years ago

All i heard last year was that 2011 was going to be the year of the tablet, and whilst i can semi-agree with that, i don't believe it's as clear cut as that. I think 2011 is the year of small products, not just tablets, but smaller form factor gadgets and components including motherboards.

Whilst we see products getting smaller, we are generally seeing them using less power and dissapating less heat and this is where AMD have taken advantage with their showcase of their newest AMD Fusion APU platform.

Fusion utilises a CPU/GPU combination creating the Fusion APU to give users an all-in-one solution which draws very little power.

You may remember the AMD Fusion Mini-ITX preview we did back in January which showed off the specifications and first glance pictures of these exciting new boards whilst in February we got a first hand play with a slightly bigger Micro ATX Asus E35M1-M Pro which gave fantastic results throughout our testing phase.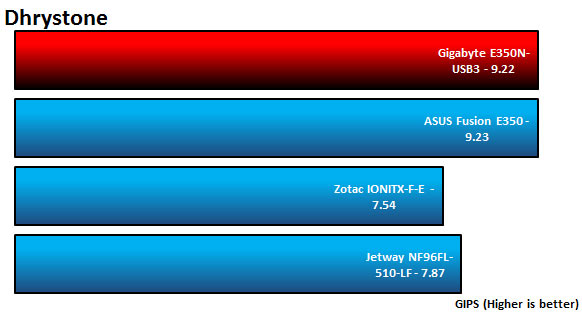 Today, our friends at Gigabyte have supplied us with the E350N-USB3 Mini-ITX board to see if by making a slightly smaller product, will the performance be effected?
Specifications
[HR][/HR]