Gigabyte Fly Headphones Review
---
---
---
Peter Donnell / 10 years ago

Gigabyte is not known for their audio product, but that's mostly because they've never really dived into that part of the market. Gigabyte is a brand I'm sure most of you are more than familiar with and have earned them selves on of the best reputations in the industry for high performance PC motherboards, not to mention some of the most popular budget friendly motherboards too.
Gigabyte is no stranger to the world of peripherals though and products like the Krypton mouse have already proven themselves to be some of my favourite gaming mice on the market, which proved to me that Gigabyte is more than capable of making things out side of the motherboard market. Yet other than two pairs of fairly standard PC desktop speakers, audio is a new area for them and it will be interesting to see what they have to offer.
Priced at around $50 they are not overly expensive, a suitable price range for your average consumer and so long as they have decent performance and style they could be an interesting contender for this section of the market.
The box for the Fly features a large window panel that gives us a clear view of the headset.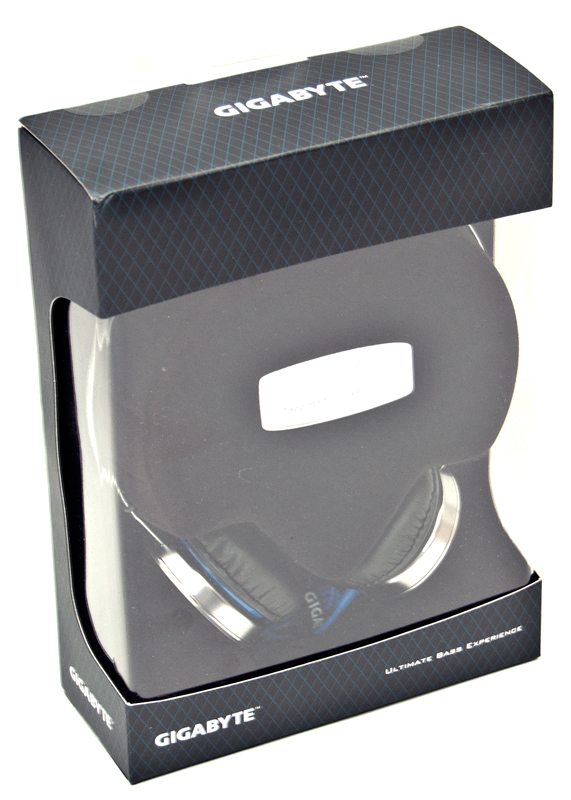 Around the back we have a much more detailed run down of some of the features:
DJ headset driver units for heavy beats
79 grams for long time wearing* (without cables)
Rhombus pattern headband design
Blocks outside noise with soft leather ear cushions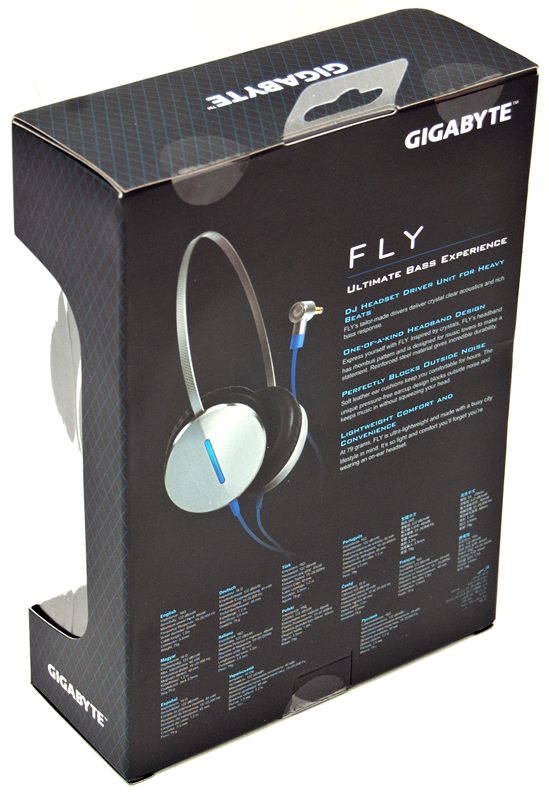 In the box I found a simple user information leaflet and the headphones themselves. With two on-ear drivers, a thing headband and a hard-wired cable the set looks pretty snazzy and it's seriously light weight too, although first impressions are that it's also well constructed and the thing headband feels a lot more durable than it looks.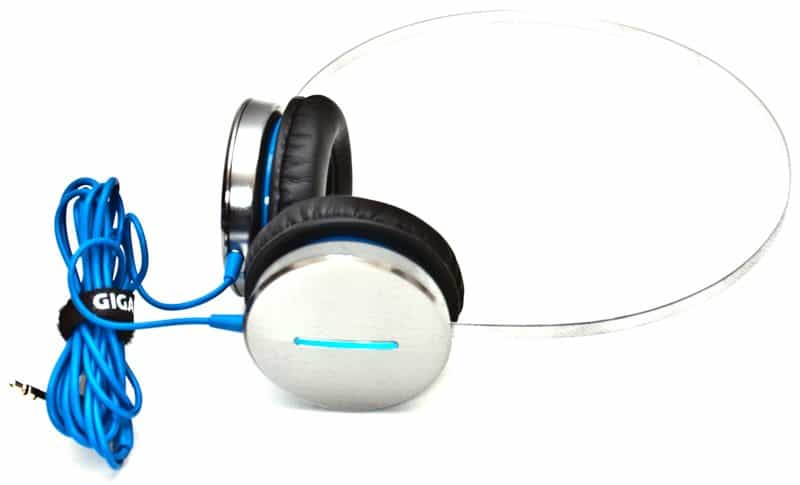 The headband is barely a millimeter thick and this makes it super discreet and it's quite literally the other end of the scale from most other headsets which features a thick band, or large plastic mold.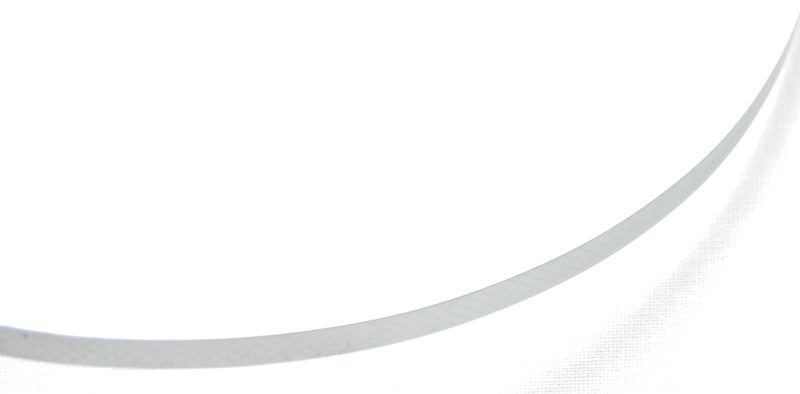 The jack plug is a little bulky given the slimline design of the rest of the set but it's also very durable and that's never a bad thing as this is often the first area to fail on headphones.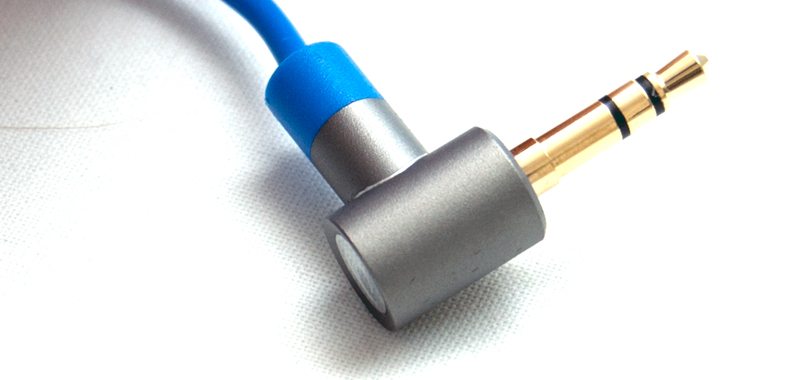 The cables are sleeved in bright blue vinyl and combined with the blue accents on the headphones, the bright brushed steel looks and the soft leather it gives the set a very chic retro look, very cool looking indeed.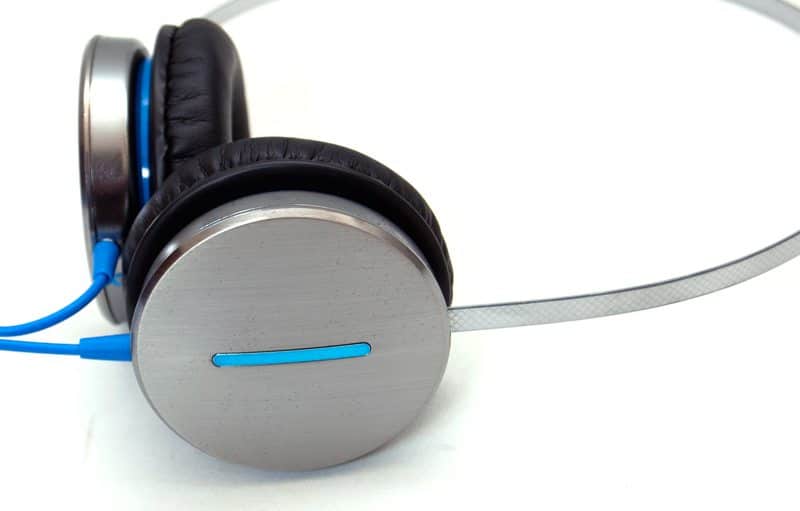 The ear cups are finished with soft leather-like material that is very comfortable because there is a little bit of rotation in the drivers, as well as a clever slide adjustment where the headband goes deeper inside the ear cup, you can get a really good fit on your head that is both comfortable and good at blocking out ambient noise.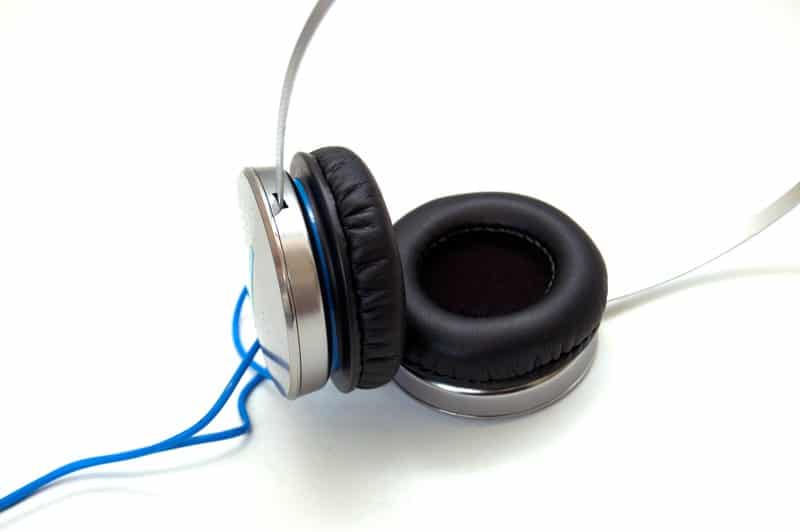 Performance
It's incredible how light these headphones feel on your head, but that's mostly because there is hardly anything there, this is one of the thinnest headbands I've ever seen and this is possible because of the reinforced steel construction and its more than strong enough to provide a snug fit over your ears. This snug fit really helps bring out the bass frequencies and given their light weight there is certainly nothing light about the bass heavy drivers. High frequencies are crystal clear too and while it looses some of the mid tone warmth that I like a lot, you can get a little of this back by tuning down bass and treble on your EQ, it's not perfect, but it's a sound that's pretty well suited to a wide range of music.
Things can get a little muddy sounding at high volumes, but generally only when listening to extremely intense music at volume that would be considered uncomfortable (or inadvisable as the case may be) and it's nothing out of the ordinary for most headphones in this price range.
Final Thoughts
The sound is a little clinical overall and while it does suit a multitude of styles quite well, it's strong point is bass heavy music such as Dubstep, Dance and pretty much anything electronic. But given the funky blue vinyl coating on the cables I think this is a headset well suited to the trendy music loving, style conscious consumer which is pretty much everything I am not.
Gigabyte have a strong first entry to the headphone market here and I personally hope they follow it up quickly with something else, there is room for improvement here with the EQ and drivers, there is definitely potential for greatness if they get the balance right here. I would also love to see a full over ear design with less focus on compact design and more focus on a fuller sound experience but when it comes to a slim, light weight and highly mobile product I think Gigabyte offer something as good or better than most anything on the market for this price range, even more so for anything within this size and weight category.
I wouldn't feel comfortable paying $50 for them personally, but that's only because I know they're not really ideal for my kind of music tastes and I'm the sort of person who looks anything but cool when I try to pull of something trendy like this, yet that is no fault of Gigabyte and I still think they have a great product here.
If you can get them just a little cheaper than $50 and you need light weight headphones with a heavy bass line, the you would be wise to check out the Fly.