Gigabyte GTX 780 Ti GHz Edition 3GB Graphics Card Review
---
---
---
Ryan Martin / 9 years ago
Introduction
---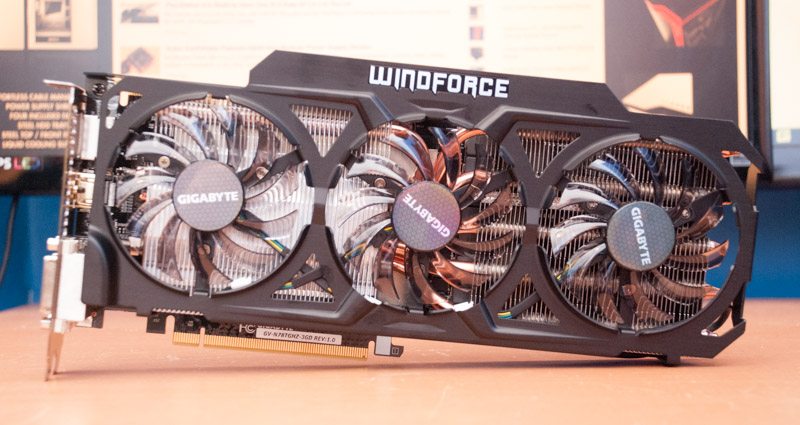 When Gigabyte revealed the GTX 780 WindForce GHz Edition graphics card it was a refreshing uplift that the high-end graphics market needed. Gigabyte were offering a massive overclock with an excellent custom cooler and backplate for an immensely competitive price relative to what other vendors were doing. This led to a lot of people buying the GTX 780 GHz Edition from Gigabyte instead of the more expensive and newly released GTX 780 Ti, as the Gigabyte GTX 780 GHz Edition offered comparable performance for much less cost. Now Gigabyte are giving the GTX 780 Ti the same treatment. In this particular instance there isn't anything better than the GTX 780 Ti in the way of single GPU graphics cards so the Gigabyte GTX 780 Ti GHz Edition (GV-N78TGHZ-3GD) looks set to be one of the fastest graphics cards on the market. On the face of it the card also looks almost identical to the Gigabyte GTX 780 GHz Edition and the Gigabyte R9 290X WindForce OC, this is because they all share an identical Gigabyte Windforce 450 cooling solution with three 80mm fans and six heat pipes.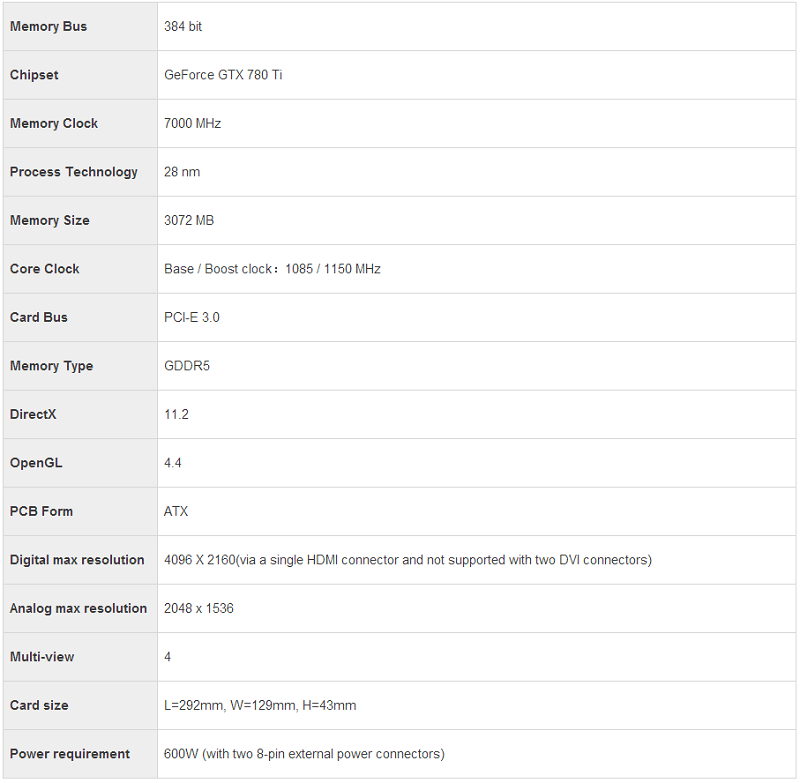 Up until recently the GTX 780 Ti for me was always going to be a hard sell in comparison to the R9 290X and R9 290, but with drastically inflated AMD graphics card prices due to the cryptocurrency mining bonanza suddenly the GTX 780 Ti looks like a good value card up against AMD's high end offerings. Gigabyte have given their GHz Edition GTX 780 Ti a massive overclock from 875MHz core to 1085MHz core and from 928MHz boost to 1150MHz boost. That's a staggering 24% higher than reference clock speeds so that should translate into some pretty hefty gains in games and benchmarks.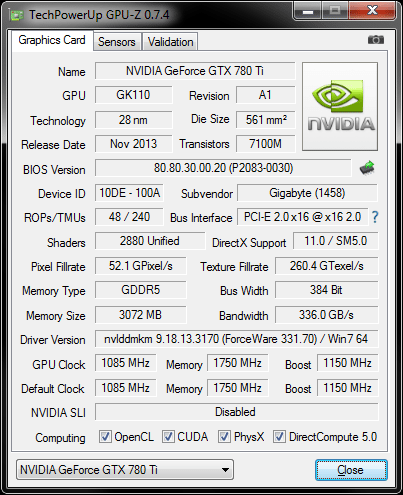 The front of the box points out that whopping 1150MHz boost clock and the WindForce 450 cooling solution.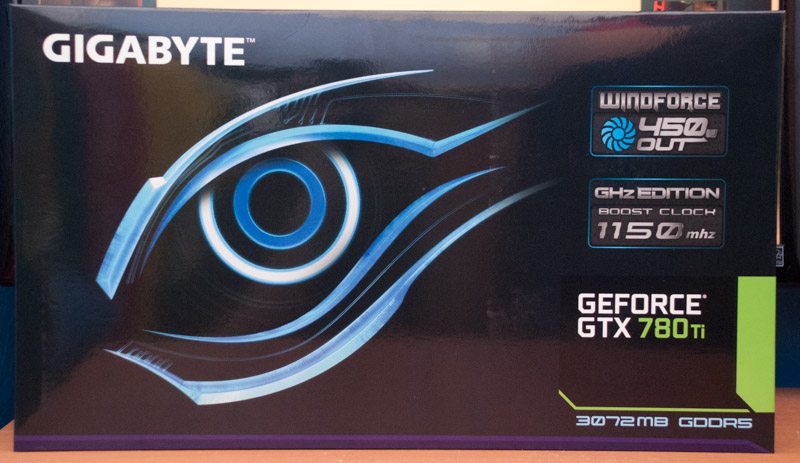 The back has the usual marketing shabang which you can read a lot more about here. The key features Gigabyte are marketing are the WindForce 3X/450W cooling system, their OC Guru II overclocking software and an upgraded VRM from 6 phases to 8 phases.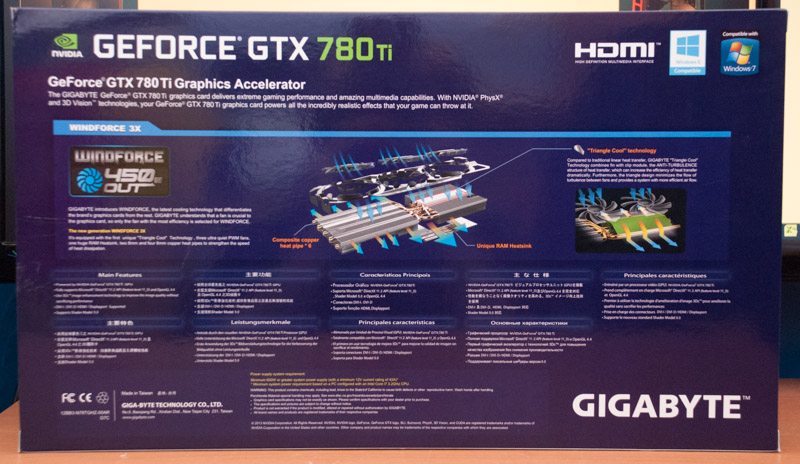 Included with the card is a pair of dual molex to 8 pin adapters, a driver & utility DVD and a quick start guide. I can't imagine anyone buying this graphics card will use any of the included accessories but they are there if you do need them.