Gigabyte Launches Slew of GTX 1060 Graphics Cards
---
---
---
Samuel Wan / 5 years ago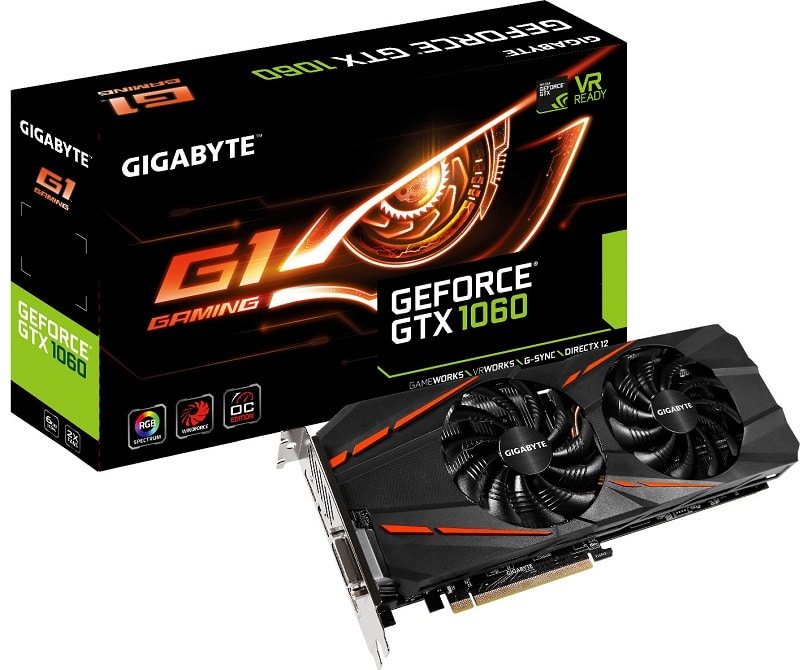 With Nvidia GeForce GTX 1060 cards already out in force, Gigabyte has decided to up the ante with 4 new releases today. The new models span the gamut of budget all the way to top-tier performance with the GTX 1060 G1 GAMING (GV-N1060G1GAMING-6GD), GTX 1060 WINDFORCE OC edition (GV-N1060WF2OC-6GD), GTX 1060 Mini ITX OC edition (GV-N1060IXOC-6GD) and GTX 1060 D5 edition (GV-N1060D5-6GD).
As expected the G1 Gaming features the best performance courtesy of the factory overclock. The 6+1 power phases ensure the card is stable the WINDFORCE 2X incorporates two 90mm fans with 2 copper heatpipes to ensure the card is cool. RGB LED lighting is thrown in as well. A LED fan indicator light and rear backplate completes the package.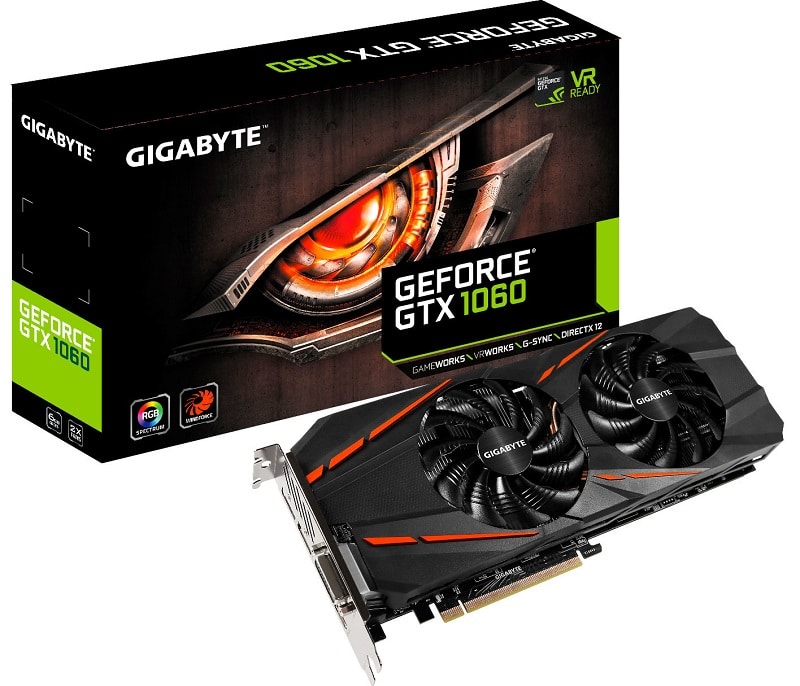 The GTX 1060 WINDFORCE OC trims the package down a bit with the same WINDFORCE 2X cooler. However, there is only a single copper heat pipe which is cooled by the dual 90mm fans. However, I doubt users will run into any issues with cooling with the factory overclock.
Next up, we have the GTX 1060 Mini ITX OC which is great for HTPC or SFF gaming. There are 2 copper heatpipes which are cooled by the single 90mm fan. I wouldn't expect much overclocking with this card but it may surprise us.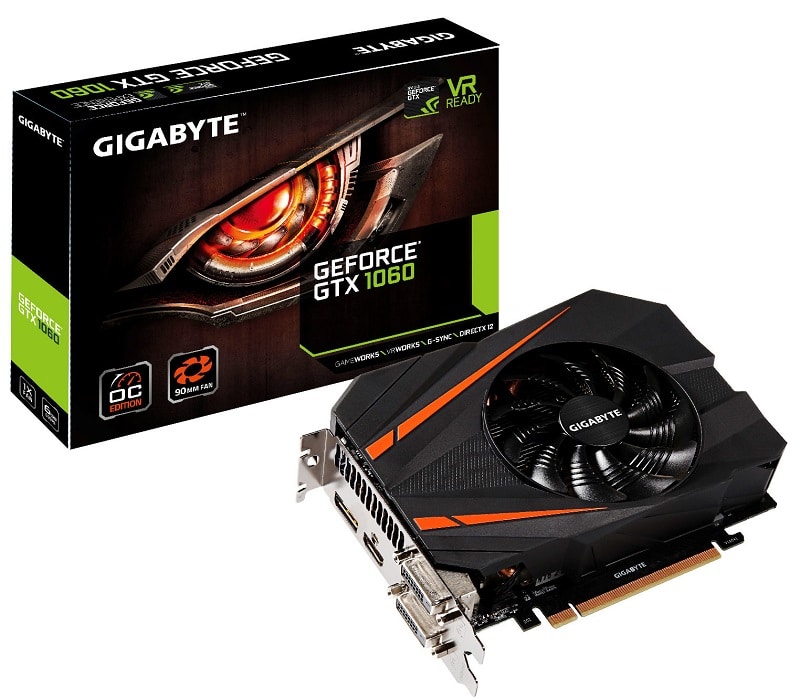 Lastly, we have the GTX 1060 D5 which is the cheapest card of the 4. It still features the same WINDFORCE 2X solution with dual 90mm fans but no word on the heatpipes.However, the heatsink does look a bit smaller as the card is noticeably shorter. Interestingly, it still has the semi-passive fans which stop under light load and RGB LED lighting.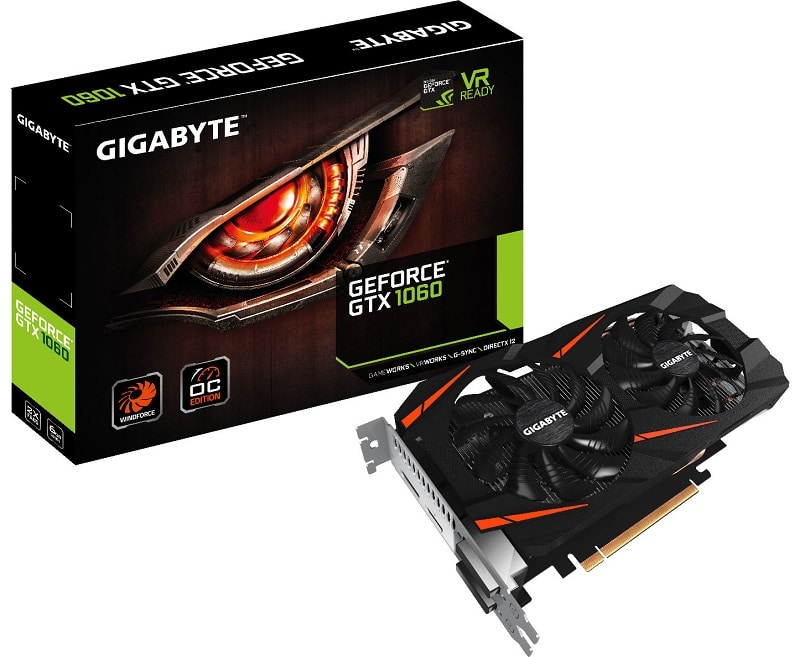 With such a wide array of GTX 1060 cards, one wonders what Gigabyte has got planned for the RX 480 and the rest of the Polaris lineup. There is no word yet on pricing on the 4 models yet so hopefully we'll get information shortly.