Gigabyte Officially Launches AORUS Gen5 10000 NVMe SSDs
---
---
---
Jakob Aylesbury / 2 months ago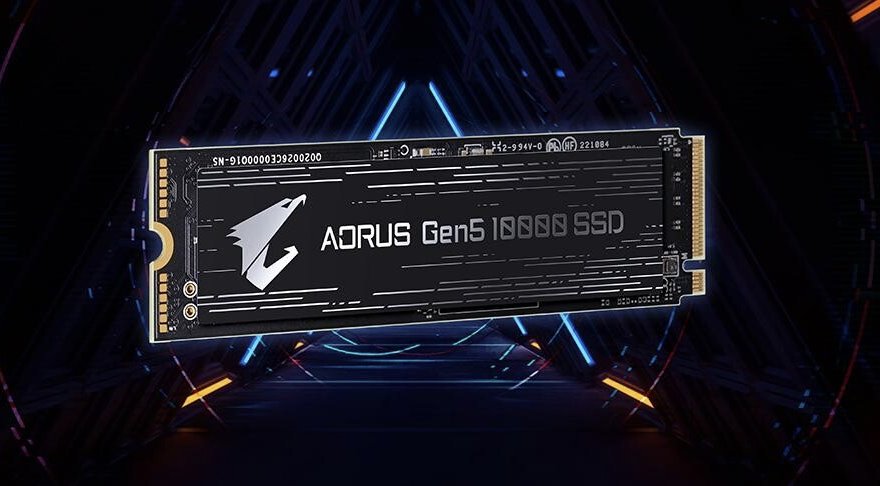 First seen back in August last year Gigabyte has now officially launched its AORUS Gen5 10000 NVMe SSD containing a beefy heatsink, the latest in SSD technology and the Blistering speeds of PCI-Express 5.0.
Featuring Read/Write speeds of up to 10000/9500 MB/s, a new 232-layer 3D TLC NAND Flash and 4GB of LPDDR4 Cache, this gen 5 SSD provides PC enthusiasts with quick file transfers and a low-latency gaming experience.
What Aorus calls the 'M.2 Thermal Guard XTREME' is the optionally included heatsink with this M.2, made up of two heat-pipes and stacked fins with 'nanocarbon coating' for maximum heat dissipation efficiency.
This heatsink comes in at 92mm in length and 44.7mm in height so compatible motherboards especially those already with m.2 heatsinks have to be considered, luckily Gigabyte has provided an incompatibility list from their own motherboard selection linked here. Having a heat sink is important for Gen5 SSD's because the higher temperatures can reduce the lifespan of the drive as well as throttle the performance.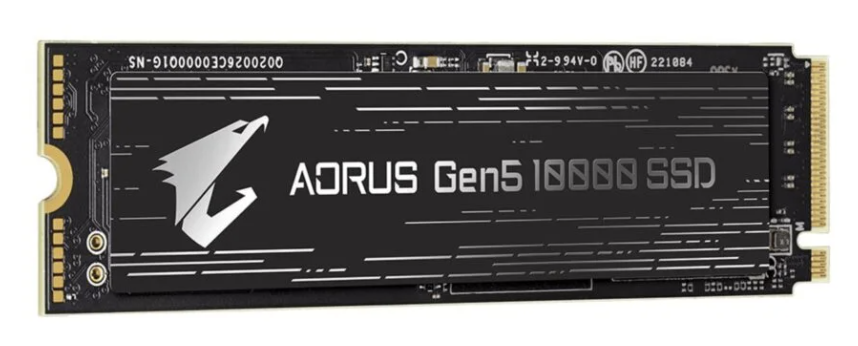 The AORUS Gen5 10000 SSD Comes in sizes of 1TB and 2TB with slightly different specs on both. Instead of the read/write of 10000//9500 MB/s on the 2TB model, the 1TB model features read/write 9500/8500 MB/s, a reduced estimated lifespan from 1400TBW on the 2TB to 700TBW on the 1TB model and reducing the 4GB DDR4 Cache on the 2TB down to 2GB on the 1TB. Both variants feature a 5-year limited warranty. There are currently no prices listed by Gigabyte for this drive though it will be available to buy very soon.
Where can I learn More?
If you are interested in learning more, you can check out the official product page on Gigabyte's website here!
Will you be buying a Gen5 NVMe? Let us know in the comments.