Gigabyte Z170-Gaming K3 (LGA1151) Motherboard Review
---
---
---
John Williamson / 7 years ago
Introduction
---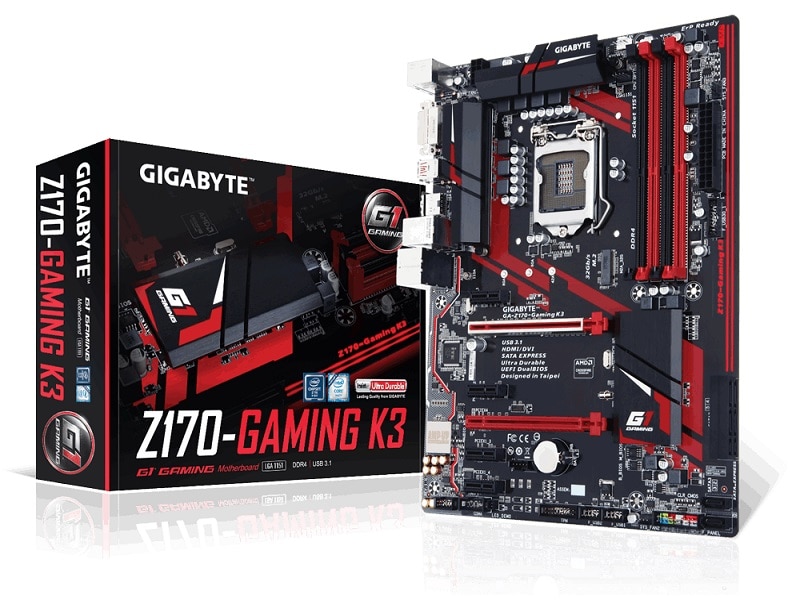 Intel's current iteration of enthusiast processors offering impressive overclocking headroom incurs a fairly hefty premium compared to the previous generation especially if you're opting for the i7-6700K. Unfortunately, the retail version of this CPU sporting a 3 year warranty still teeters around the £300 mark, and falls into a similar budget to the 6-core 5820K. The real savings when selecting the Z170 chipset revolve around cheaper motherboards which usually cater towards the gaming demographic with LED illumination, unusual colour schemes and a comprehensive software suite. It's astonishing to see the kind of performance and bundled list of features on products under £100. At this price, there's fierce competition and some manufacturers have struggled to outline the value of H170/B150 alternatives due to the narrow difference to affordable Z170 options.
The latest motherboard from Gigabyte targets the mainstream audience utilizing a single discrete graphics card, and overclocked Skylake processor. While it does technically support Crossfire, the lack of x8/x8 functionality might be a deal breaker for users wanting the absolute maximum bandwidth. There's also no support for SLI setups either which may be a contentious issue. To be honest, I don't see this as a huge problem because the motherboard retails for approximately £95 and dual card configurations are fairly niche in today's market. Despite the very low price, Gigabyte has still implemented 32Gb/s M.2 storage, a great audio solution and USB 3.1. From the outset, it seems Gigabyte managed to achieve this excellent specification on a budget by removing SLI support. I'm interested to see the stock performance numbers though compared to high-end solutions and determine the motherboard's credentials. Could this be the best value gaming Z170 motherboard ever released? Let's find out!
Specifications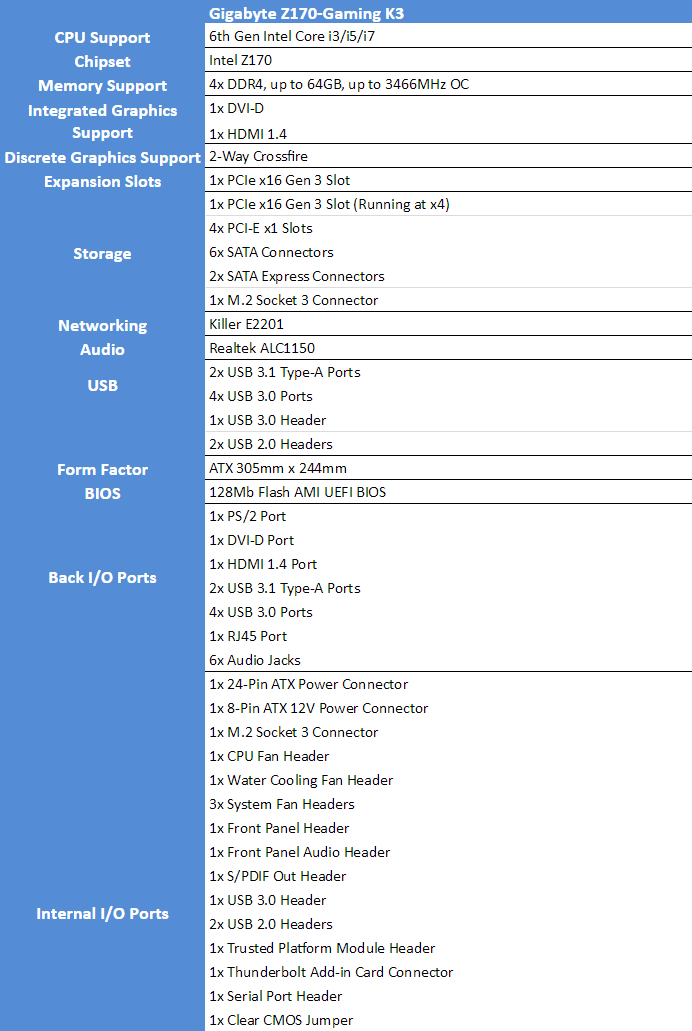 Packing and Accessories
The Z170-Gaming K3 is packaged in a visually appealing box showcasing the attractive dual tone PCB design. This draws you into the product and evokes a sense of excitement prior to the unboxing process.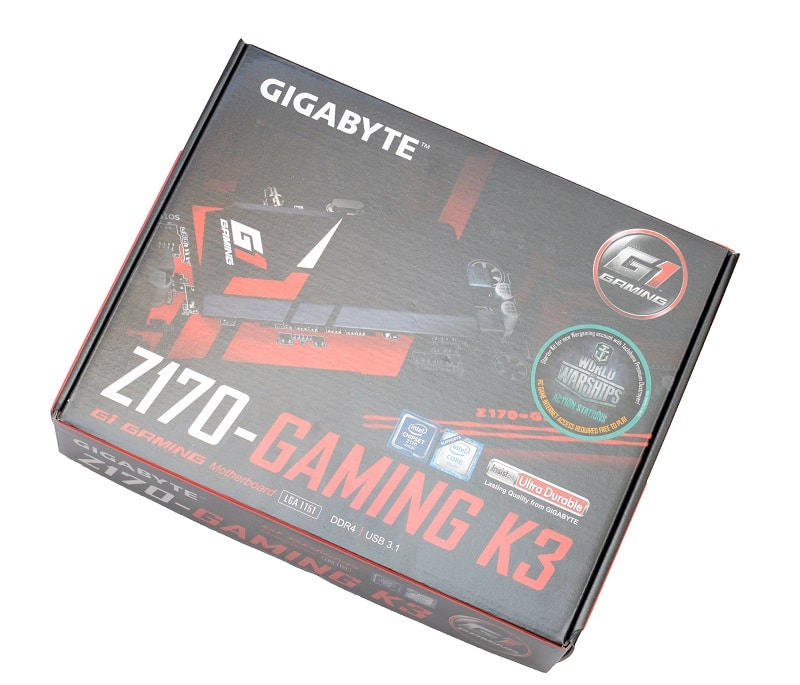 On the rear, there's a huge description regarding the motherboard's high-speed connectivity, premium audio hardware and networking with traffic prioritization for gaming purposes. This is presented in an easy to understand manner, and the clear pictures do a great job of relaying technical information without bamboozling the end-user.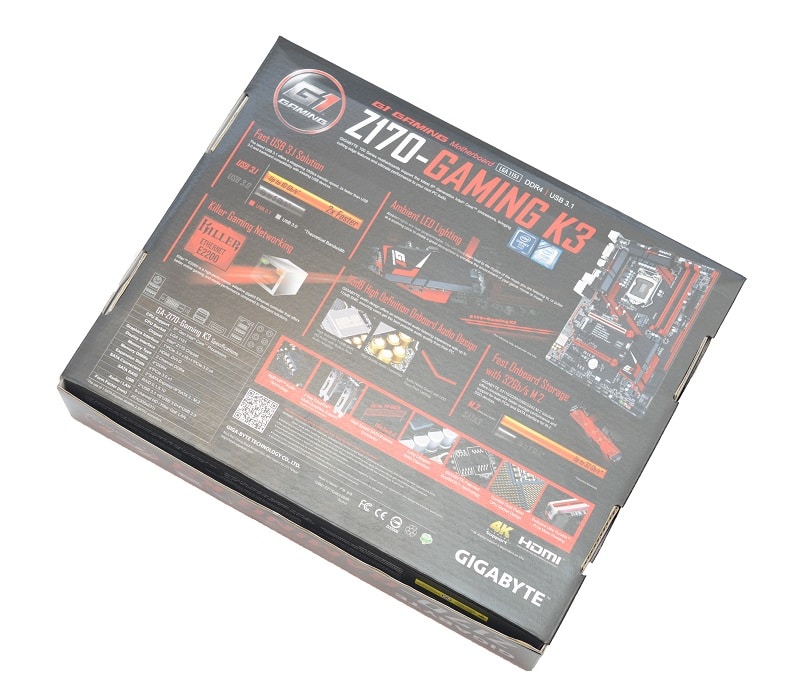 In terms of accessories, the motherboard comes with an I/O shield, user's guide, G Connector, case badge and SATA cables opting for a very stylish metallic look. This is the first time I've seen a color of this ilk but I have to admit it's a nice touch and looks fantastic. The G Connector is really useful when connecting those fiddly front panel connectors and improves the user-experience when building a new system. Other additions include a rather fetching door hanger, drivers disk, and World of Warships content code.