Gigabyte Z87X-UD3H (Z87) Motherboard Review
---
---
---
Andy Ruffell / 10 years ago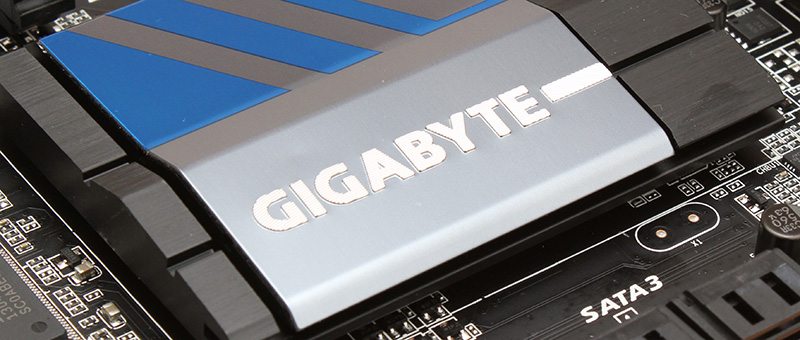 As we trundle through the stack of Z87 boards we have for review, we find ourselves picking up the Z87X-UD3H and chucking it onto the test bench, but not before taking a look at what Gigabyte offer with it in terms of design, specifications and added accessories that are bundled in.
Now we're not expecting too much from the UD3H as it is at the lower-end of the scale but still has some high quality features in terms of SLI/CrossFire support, DualBIOS, USB 3.0 connectivity and even some features aimed at those wishing to dabble in overclocking. Couple the overclocking features with the Ultra Durable technology and sufficient sized heatsinks, and we may be pleasantly surprised by the UD3H and what it has to offer in terms of pushing its connected hardware to the limits.
As with all of our reviews, we will start by taking a look at what is on offer with the Z87X-UD3H before moving on to the board itself and taking a detailed look at all of its features before stepping into the BIOS to see if anything is new and shiny. Once we have all of this out of the way, we can start pushing the hardware to its limits and once a 100% stable ground has been found, we can start benchmarking our whole test suite at the overclocked speeds as well as stock to see how things compare.
Join us as we have a look at the Z87X-UD3H from Gigabyte, as we have a feeling that this board has a few tricks up its sleeve and may be able to keep up with the big boys, and if my sources are right at the time of writing this, it should be very attractively priced as well, meaning that we could have a great contender for an all around board that ticks all the right boxes, but lets not get ahead of ourselves and get into the aesthetics side of things first.
Starting with the packing, we can see that straight away Gigabyte have ditched the white plain boxes which is a nice refresh to see the new design which gives a professional, yet extreme feel to it. Inside we find the usual user guides, installation disc, SLI bridge, SATA data cables, rear I/O panel shield plate and casebadge sticker. No fancy extras, but for a mainstream board, I can't see that they have missed anything out, can you?