Glass 3D Printing Technique Is Stunning
---
---
---
Christopher Files / 7 years ago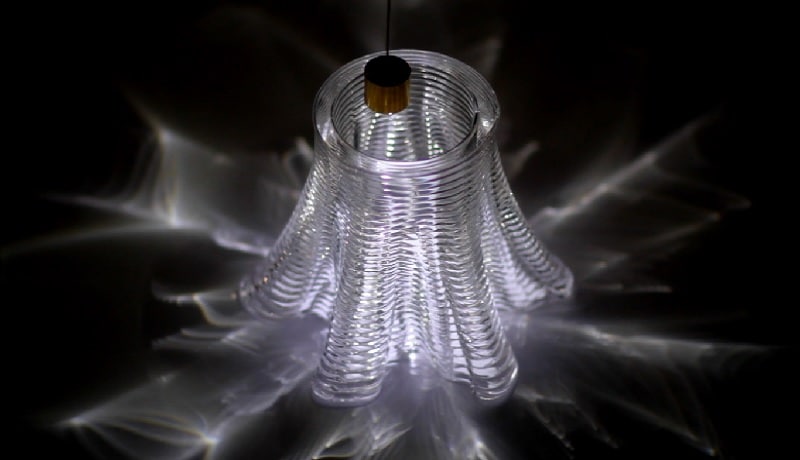 Recent years have seen the technique of 3D printing evolve from a niche concept to a mainstream phenomenon, which in turn has opened up a whole new horizon for product manufacturing. If you thought this was exciting, then be prepared to be blown away as a new development centres on glass 3D printing.
MIT's Mediated Matter Group has unveiled a first of its kind optically transparent glass printing process which goes by the name of G3DP, If you are wondering, it stands for "Glass 3D Printing". In order for this process to become a reality, an additive manufacturing platform is applied with dual heated chambers. The first or upper chamber is a "Kiln Cartridge," which operates at an intense heat of 1900°F, while the lower chamber works with the aim of heating before cooling in order to soften the glass.
This technique is not creating glass but rather building layers upon layers with pre-existing materials. Below is a video to convey this process in action, as you can see, it is compelling, mind-blowing and quite relaxing to watch, the building up of an object looks similar to a lava lamp which used to be popular.
https://vimeo.com/mediatedmattergroup/glass
The consistency looks to be incredibly hot syrup which is drizzled onto a sugary treat, yep I know, perhaps a poor observation but I have included a screenshot below which kind of backs it up, sort of.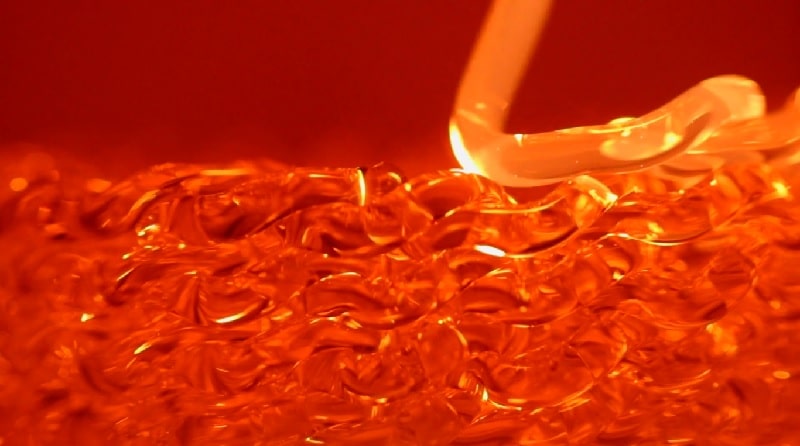 It's intricate and opens up a whole new set of possibilities for everyday applications in the near future, for now, if your feeling stressed and would like a few moments to relax, then by all means watch the video, aside from the fact that it is pretty amazing to view, it might also soothe you.
Thank You to Gizmodo for providing us with this information.