God of War Again Proves to Sony that Bringing Titles to PC is Good!
---
---
---
Mike Sanders / 2 years ago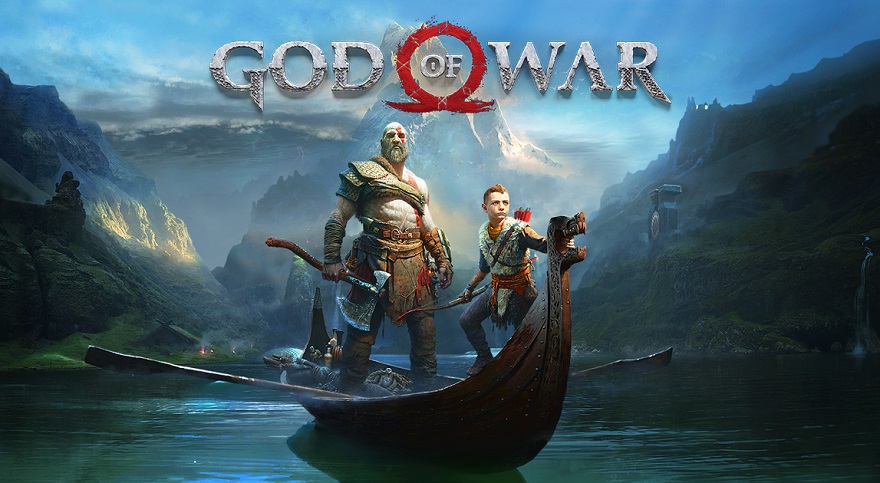 Last Friday saw the release of God of War on PC. Effectively representing the third time that Sony has brought a former PlayStation exclusive to the platform, I daresay that many of you (myself included) spent a fair amount of time playing it over the weekend! – Has the PC release proven to be a success though? Well, based on the latest Steam figures, it certainly seems to be proving to Sony, once again, that bringing their PlayStation exclusives to PC can only be a good thing!
God of War Hits Huge Concurrent Player Count!
Although the figures might change by the time you read this (which you're welcome to check out here), following the release of God of War on PC last Friday, the title has managed to achieve an average concurrent player count of something in the region of 50,000-60,000 people. While this admittedly isn't anything reflective of the number of copies the game has sold on the platform so far, this would strongly seem to indicate that the highly-anticipated PC port of God of War has proven to be hugely successful.
More so when you discover that over 97% of user reviews for it so far are positive!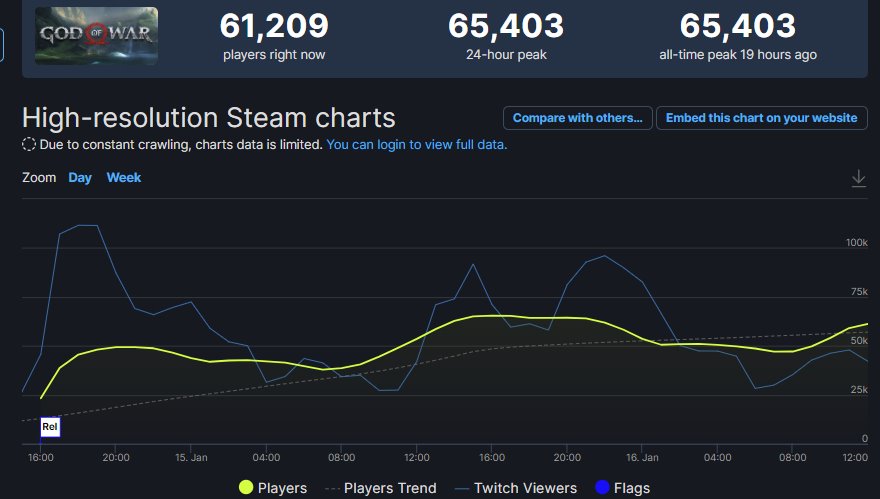 What Do We Think?
Based on the success of former titles such as 'Horizon Zero Dawn' and (perhaps slightly less so) 'Days Gone', God of War's PC release does seem to, once again, only cement the opinion that Sony bringing (former) PlayStation exclusives to PC makes total sense. And particularly so from a financial point of view which, let's face it, will be the key factor in how prevalent Sony gets in this market over the coming years.
Admittedly, should they decide to start fully embracing PC gaming, we still entirely expect Sony to allow their games to have at least 6-12 months to exclusively reside on their console/s. With God of War again seeming to be a huge success, however, this is hugely encouraging news of PC gamers who want to see more of their titles brought over (and yes, we're looking at you Bloodborne!).
What do you think? – Let us know in the comments!