GoldenEye Developers Confirm – Using Oddjob Was Cheating!
---
---
---
Mike Sanders / 4 years ago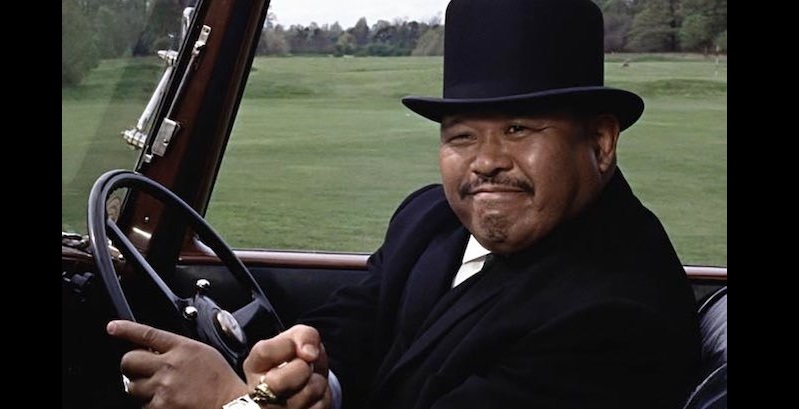 GoldenEye Developers Confirm – Using Oddjob Was Cheating!
One of the greatest gaming experiences out there was playing GoldenEye on the N64. 4-player split screen action featuring fantastic maps and your favourite James Bond characters? What wasn't to love! There was, however, always one character who was a bone of contention in the multiplayer. Namely, Oddjob.
His short stature and the mildly awkward nature of the controls made him a difficult target to hit. It's hard to describe if you never played the game. The best description I can think of would be trying to punch somebody at knee height while you had to remain standing.
Well, after years of controversy, some of the developers who worked on the game have confirmed in a report via Eurogamer that if you used Oddjob, you were cheating!
You Dirty Cheat!
In an interview, Mark Edmonds and Karl Hilton, who both worked on the game have said: "We all thought it was kind of cheating when we were play-testing with Oddjob, but it was too much fun to take out and there was no impetus from any of us to change it. It's clearly become part of the culture and folklore of the game – I noticed playing GoldenEye as Oddjob was mentioned in Ready Player One, so ultimately, I think it's fine."
It Wasn't Fine!!!
One of my best (and worst) memories of the game was playing a 'knife only' round of the game. I had knives, lots of them! My friend (who I was playing against) didn't. He did, however, have a big advantage, I think I was playing as Bond while he picked OddJob. I must've thrown around 30 knives at him without getting a single hit. I seriously spent around 3-4 minutes trying to hit him with no success!
Then, as you might expect, as soon as he gets some knives I'm dead within seconds. As you can imagine, I wasn't best pleased about this!
Well, at least I now know that justice was on my side! I'm half tempted to pick up the phone right now and tell him he was a dirty cheater!
What do you think? Did you ever play GoldenEye? What's your opinion of OddJob? – Let us know in the comments!