Google Earth Receives a Huge Update with 3D View and Guided Tours
---
---
---
Cernescu Andrei / 6 years ago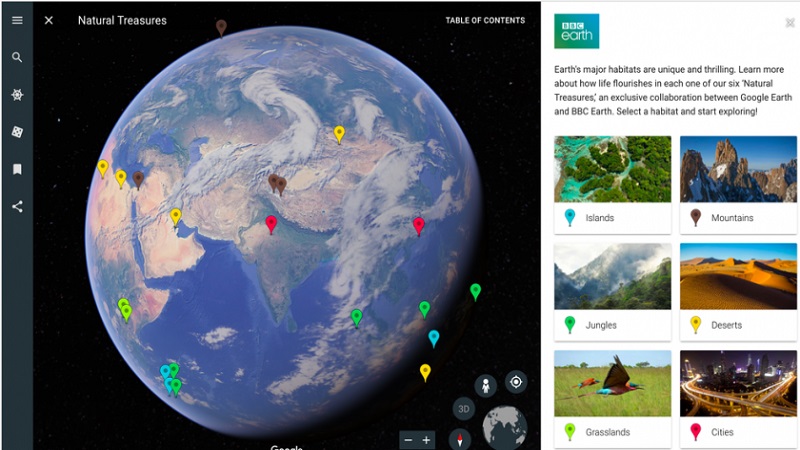 We told you before that Google Earth would receive a massive update today, and it looks like Google made good on its promise and added plenty of new features to the project thus creating a so-called "new Google Earth." The new version incorporates a form of guided tours named Google Earth Voyager, and these tours are presented by none other than Jane Goodall from BBC Earth. This feature will be particularly useful for those of you who are planning for your next trip, but we should also mention the Knowledge Cards to Earth part, which will allow you to access in-depth information regarding some of the world's most famous landmarks or places. Moreover, Voyager's new Home section was described in detail by Google's representatives:
"We hope that after visiting your house in the new Google Earth, you'll be inspired to see someone else's. Get started with a special Voyager story called This is Home, a journey into traditional homes from cultures around the world. You're invited to step inside a Peruvian chuclla, a Bedouin tent and a Greenlandic IIoq, and meet the people who live there. Check back to visit more homes in the coming months."
You'll also be able to admire the planet's most famous landmarks using the new 3D button, and Google Earth VR has received an improved search function. The new version of the Google Earth software is currently live on Chrome, and it will become available for Android in the near future. Sadly, iOS users still have a bit of waiting time ahead.