Google Maps is 10 Years Old
---
---
---
Ryan Simmons / 8 years ago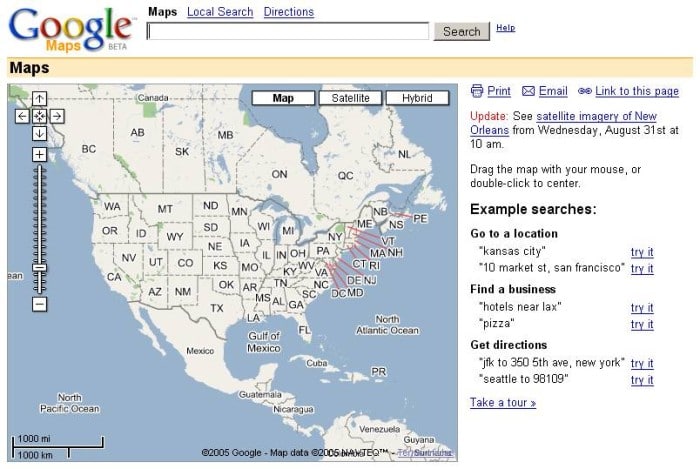 Google Maps has just become 10 years old. It's hard to believe that it's as old as that, but it's also hard to imagine a world without it 10 years ago.The quintessential mapping web app was initially developed by a team of 50 people, but it took many years and many more people to bring it to where it is today.
Google Maps originally started out as a downloadable app created by Danish brothers Lars and Jens Eilstrup Rasmussen at Where 2 Technologies – a company which attracted the interest and was subsquently acquired by Google. That app was a very basic application, but it laid the foundations for what was to become one of Google's most iconic services.
So it was, that on February 8th 2005, Google made an announcement on the Google Blog about their latest project and that a beta version was to open to the public. That was just the beginning and since then, after many additions, including hybrid maps, Street View, transit information, turn-by-turn directions and more, Google Maps has become the way most of us find our way around the planet.
Happy Birthday Google Maps.
Source: The Guardian