Google Search Idiot And Get A Return Image of Donald Trump
---
---
---
Mike Sanders / 4 years ago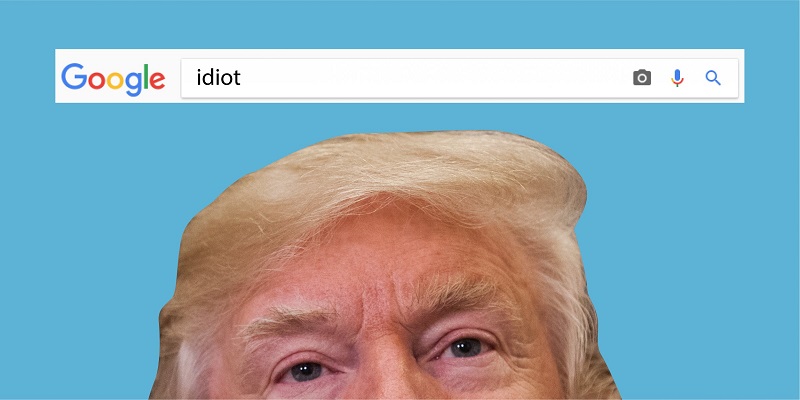 Google Search Idiot And Get A Return Image of Donald Trump
Regardless of your opinion of Donald Trump, if nothing else he always provides us with a bit of entertainment. It seems, however, that a group of online activists have decided to take this to an interesting new level.
In a report via the Economic Times, if you search 'Idiot' on Google, a bunch of Donald Trump images will be returned to you right at the top of the list.
Is This A Joke?
Nope, I did a Google search myself just to double check. We have, after all, like Donald Trump, heard enough 'fake news' to not take everything at face value. I can confirm categorically that this is working. You can see my screenshot below of the return image search. It also includes an image of Donald Trump with Theresa May which I daresay a lot of people will also enjoy.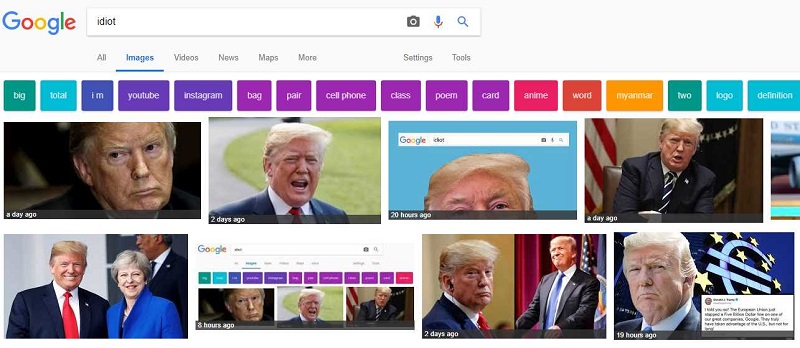 In the report, it is suggested that a group of online activists, largely thought to reside on Reddit, have been working on the Google algorithm to make him the most popular subject associated with the word. It has clearly worked as you can see above, but I daresay the US President isn't going to be best pleased about it.
Not The First Instance Of This
This isn't the first time we have seen the Google algorithm corrupted to give some amusing results. He isn't even the first politician to fall victim to this. It is, however, if nothing else, pretty amusing. Although I doubt that Donald Trump will see the funny side of it. For once though Mr President, this is not fake news!
What do you think? Did you try a Google search yourself just to see this was true? – Let us know in the comments!