Google Self-Driving Car Gets Into a Crash in Mountain View
---
---
---
Alexander Neil / 5 years ago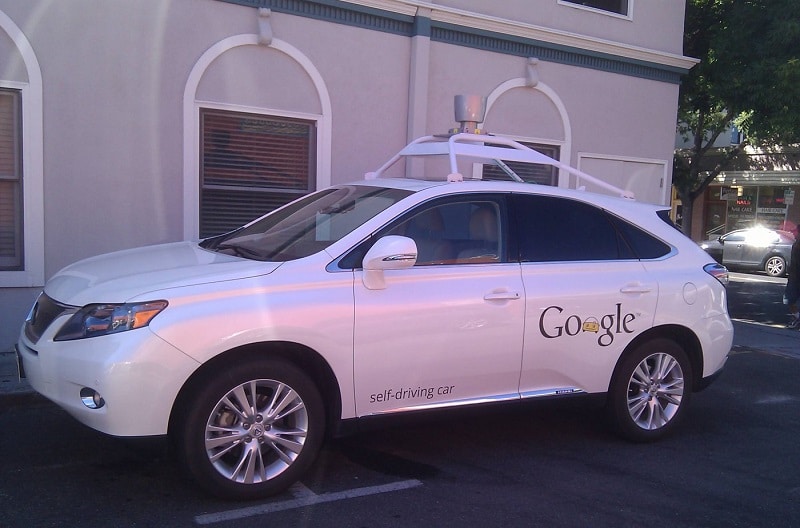 Until earlier this year, Google had managed to boast that none of their test fleet of self-driving cars had been involved in an accident. Unfortunately, on Friday another Google self-driving car was involved in an accident in Mountain View, California. The car in question was a Lexus 450h modified by Google, which collided with a van at an intersection after the driver ran a red light.
It was been reported by a number of local news stations that the car had been "in control", or in its self-driving mode, at the time of the accident. The car was also manned by a Google employee who upon seeing that the van driver crossing the intersection and running the red-light, assumed control of the vehicle and applied the brakes shortly before the collision.
This may be another hit on the path towards acceptance of self-driving cars on public roads and with Google being open with the status of their autonomous vehicle development through monthly reports, it is easy to see metrics on how safe the company's vehicles are. The reports include a number of figures including the number of vehicles on the road, the amount of miles they have driven autonomously and details on any accidents or incidents they are involved in.
On this most recent accident Google released the following statement:
"A Google vehicle was traveling northbound on Phyllis Ave. in Mountain View when a car heading westbound on El Camino Real ran a red light and collided with the right side of our vehicle. Our light was green for at least six seconds before our car entered the intersection. Thousands of crashes happen every day on U.S. roads, and red-light running is the leading cause of urban crashes in the U.S. Human error plays a role in 94% of these crashes, which is why we're developing fully self-driving technology to make our roads safer."
While this may seem like another hit against self-driving vehicles, it should be considered that if the situation was as reported, a human driver may have been no better at coping with the situation. All we can do is hope that even data from accidents such as this can go towards making the autonomous driving cars of the future even better and more capable of handling unexpected actions by other road-users.