Gorgeous New GTA Mod In The Pipeline Offers Fantastic Visuals
---
---
---
Christopher Files / 5 years ago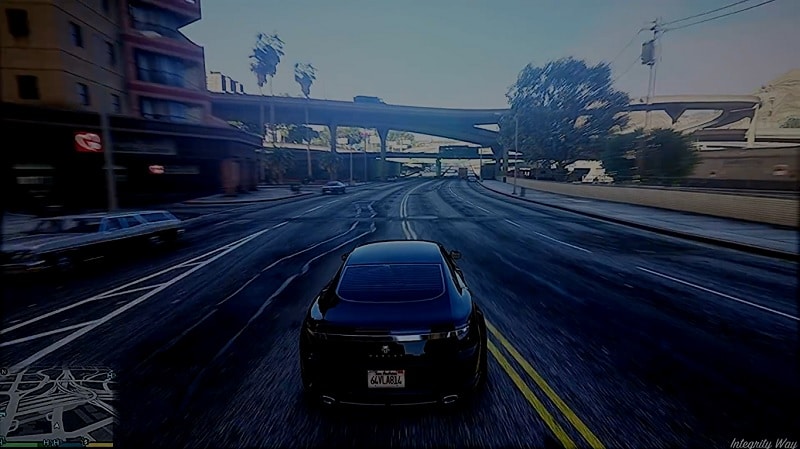 GTA Mods are fantastic in offering players a creative, dynamic and detailed adventures with which to explore using the full powerful potential of PC gaming. This time around a new work in progress mod by the name of the Toddyhancer by Martin Bergman conveys stunning visuals which will certainly please fans of the series.
Below is a video which illustrates the very much rough test mod in action, as you can see, it's still needs tweaking and improving considering there looks to be lighting issues which have been picked up by users.  The detail within the scenery and vehicles looks fantastic, it certainly pushes the feeling of immersion to a whole new level.
Below is another viewpoint of the mod in the form of a screenshot, Mods are known for taking a while to fine tune and creator Martin Bergman recommends that players "not go crazy" with this mod, yep, good luck with that.  He has also noted that "Its just Reshade Shaders, ENB series, simple tweaks and some tonemapping with class!"  The Mod will also in all probability won't be compatible with GTA V Online, this is due to developer Rockstar who have taken a hard-line with modding where online use is concerned.  This is a shame as creativity should be encouraged not demonized.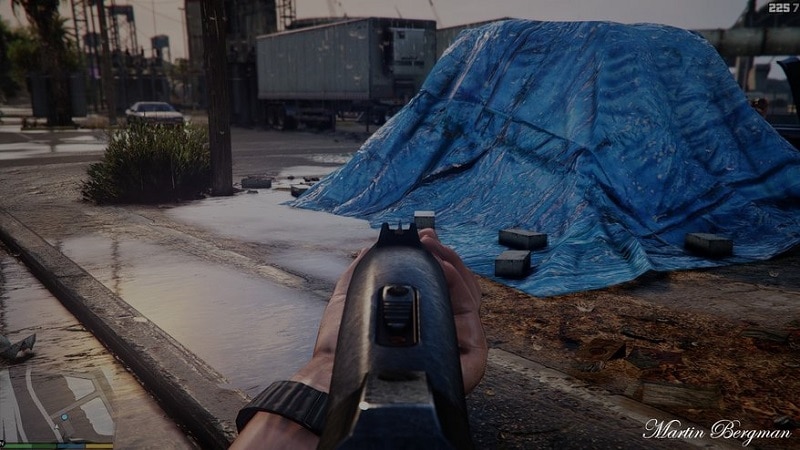 Mods are a fantastic way for fans and creative minds to recreate visuals that glossy company promotions fail to deliver.  We as gamers are told within the latest advert that these graphics will blow your shocks off, only to notice in the bottom right hand corner a sentence in size 2 font which states "these visuals are not representative of in-game footage" Do you know what really grinds my gears? the let down when you carefully place the disc into the drive only to be disappointed, I have never been let down with any title in the GTA series, but some games turn out be, well, just awful.
Hopefully this project will develop into something with even more visual eye candy.
Thank you extremetech for providing us with this information.