Gran Turismo Sport Delayed to 2017
---
---
---
John Williamson / 7 years ago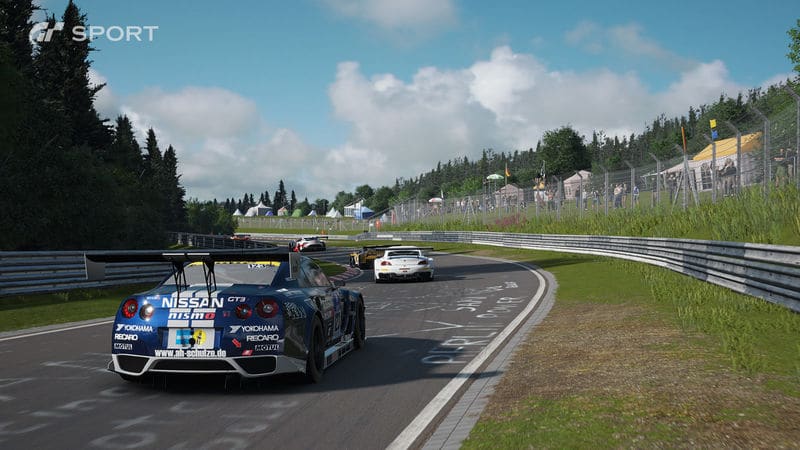 The Gran Turismo series revolutionised the racing genre on consoles and instigated a new era of detailed tracks as well as an enriching career mode. I remember pouring months into the original Gran Turismo and couldn't curtail my excitement when the sequel arrived. Despite being a PC player, the Gran Turismo games hold fond memories and if you can look past the ageing visuals, it's clear how groundbreaking the games were at the time.
Unfortunately, the franchise has floundered in recent years and Gran Turismo 6 suffered from frame-rate dips, poor interior detailing and lacklustre audio. Also, the game was ridiculously easy and didn't pose any sort of challenge for veterans. In my opinion, the Forza series has become the definitive console racing simulator and there's additional competition in the form of Project Cars and Assessto Corsa. Despite this, I'm hoping Polyphony Digital can return to form with Gran Turismo Sport. Originally planned for release this year, Gran Turismo Sport was nowhere near being ready and still required a great deal of development time. Therefore, it's not surprising to see today's announcement about the game being delayed to 2017. Here is the statement in full:
"Hello GT community. I want to share the news that we have made the difficult decision to delay the release of Gran Turismo Sport. GT Sport is Polyphony's foremost competitive gaming title, with high expectations from both the fans and from within our team.

From the start, the title has been one of our most ambitious undertakings, using the latest technologies, such as physics-based rendering and sound simulations, and Scapes photo mode. In combining these features with a new Sport mode, we are offering a competitive gaming experience to truly reinvent what it means to be a racing game. We've been excited and humbled by the response each time we've shared new gameplay with everyone.

However, as we approach our planned release date in November, we realise we need more time to perfect GT Sport, to which we've already dedicated so much effort to since announcing the title, and do not want to compromise the experience. While we cannot confirm a new release date at this time, we are more committed than ever to making GT Sport the best Gran Turismo game to date.

GT Sport will continue to be shown at several gaming events around the world. I hope everyone has the opportunity to experience first-hand the yet-to-be revealed cutting edge experiences that will be achieved by GT Sport. Thank you for all your continued support."
It's commonplace for Gran Turismo games to be delayed and Polyphony Digital adopts a lengthy development cycle before releasing the final product. On the one hand, it's better to wait and have a polished, wonderful experience than a rushed mess but I would have enjoyed playing Gran Turismo Sport throughout the Christmas period. Sadly, this wasn't to be and the waiting game will continue.