Graphics Card Scalpers MAY Be Feeling the Pinch as Prices Get Lowered By 10%
---
---
---
Mike Sanders / 4 months ago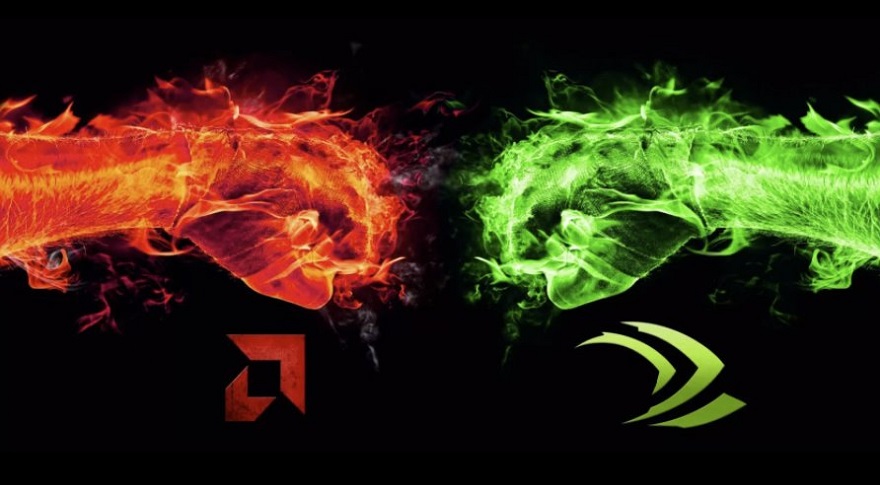 There have been more than a few indications since the start of the year that retail graphics card prices and availability have, slowly but surely, been getting better. Now admittedly, things are still a long way away from being great. With the value of Bitcoin having fallen quite significantly since November, however, it's understood that a proxy of this has been a significant drop-off in GPU orders from cryptocurrency mining operations. And with less demand from them, more cards have finally (or at least in theory) been worming their way towards retailers.
With all this being said though, if you need to buy a graphics card right now, reselling portals such as eBay still likely represent your best option. The clear issue, there, however, is that prices have nearly always been hugely in excess of the 'retail' value. – Following a report via TomsHardware, however, recent research conducted into eBay sale prices of graphics cards has found that, on average, prices have fallen by as much as 10%-15% over just the last month!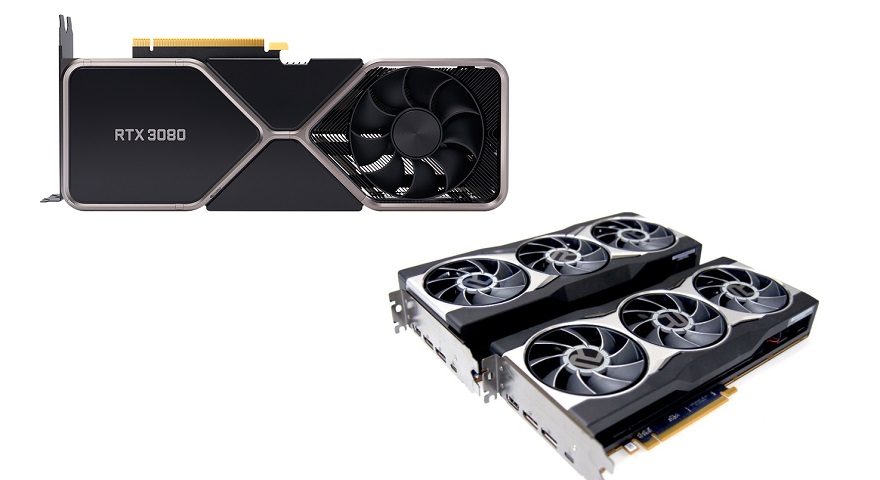 Graphics Card Prices Fall on eBay – Are Scalpers Clearing the Decks?
Primarily only affecting mid to high-tier GPU models, the research has found that the average eBay 'reselling' price of something like an AMD RX 6800 XT or Nvidia 3080 has fallen by around 10-15% over the last 4-8 weeks. While entry-level models have not been anywhere near as significantly affected/reduced, this in itself isn't too surprising. Largely because models such as the 6500 XT or 3050 have, generally speaking, been in fairly decent stock since their release.
While we are clearly not going to label every modern graphics card on eBay as having come from a scalper, the overall price drop does seem to suggest that general availability is likely getting better, and, as such, reselling profit margins might be having to start falling more in line with this trend. – Put simply, scalpers may be starting to feel that the time is right to start clearing the decks before the margins either crash or worse, start getting into a negative equity situation.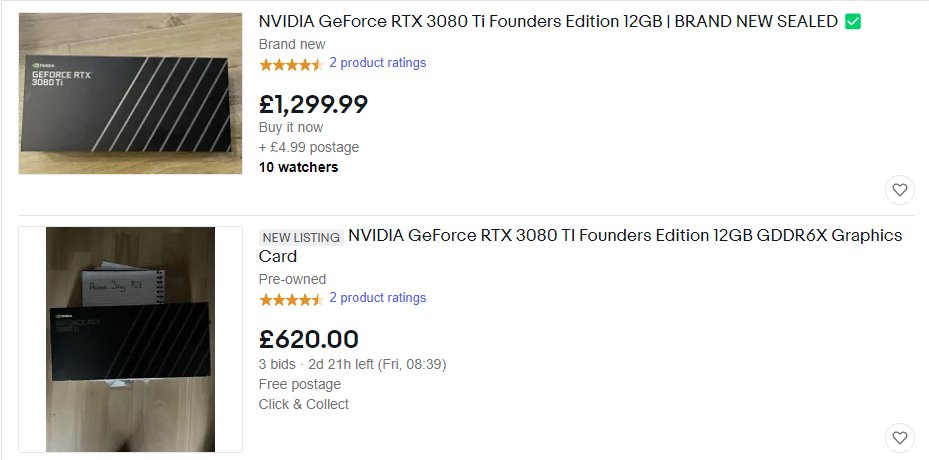 What Do We Think?
The key importance of this news isn't specifically that eBay prices for modern graphics cards are falling, but more so, this may represent the latest news to suggest that fingers crossed, the GPU retail market may be taking another significant step back towards normality with supplies perhaps starting to catch up with demand. Especially so since, as above, the cryptocurrency market demand may have, at least temporarily, fallen through.
No, it's still not quite time to get out the bunting just yet, but all going well, things may finally be starting to get better!
What do you think? – Let us know in the comments!