GTX 1080 Ti Overclock Test With Arctic Accelero Hybrid III-140
---
---
---
Anthony Cartwright / 6 years ago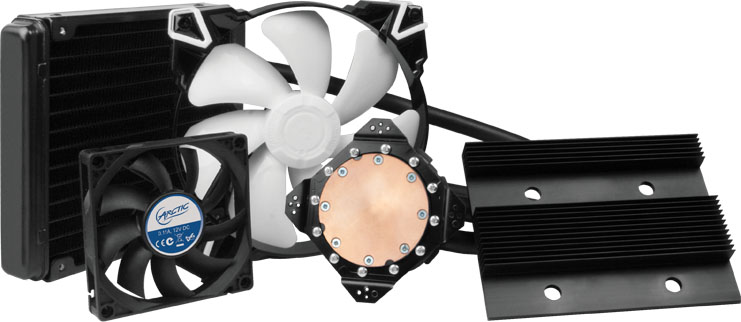 With the upcoming launch of the GTX 1080 Ti, a video uploaded to YouTube yesterday runs through a GTX 1080 Ti overclock test with an Arctic Accelero Hybrid III-140.
At stock specs, the overclocking potential is limited by the thermal solution, and those who have picked up this new card, will naturally not want to damage it. This is where aftermarket coolers come into play, and sometimes it's difficult to find a suitable and good performing solution, especially if the card is new and there are very few products around that actually fit it yet.
The Arctic Accelero Hybrid III-140 is a cooler that fits multiple cards, there are lots of different fittings for lots of different cards, and even if your card is not supported, there are generic kits you can pick up that you can use. Basically, it's one of few coolers that will fit practically any card.
The cooler features liquid cooling for the GPU core with a 140mm radiator, a backplate that features a heatsink for cooling the RAM and a heatsink for the VRM with an 80mm fan. Overall they have every base covered, and should allow for some great overclocking as all the key components are very well covered.
The video goes to show the various increment increases to the GPU and uses The Witcher 3 to perform the test. The cooler actually performs very well, keeping the card below 50°C even when overclocked to 2000/6000.
While the cooler allows the overclock comfortably, and could probably be pushed further, it's worth pointing out that even with such a powerful card, and with such a big overclock, it struggles to stay over 60fps. It would be interesting to see the full system specs, and if the CPU was creating a bottleneck.
Here is the video, if you can't speak German, you can always try to make sense of the subtitles, good luck!
Have you pre-ordered a 1080 Ti?  Will you be overclocking it and would you consider this cooler?