GuardKey USB Encryption Dongle For Drives and Cloud Review
---
---
---
Bohs Hansen / 5 years ago
Introduction
---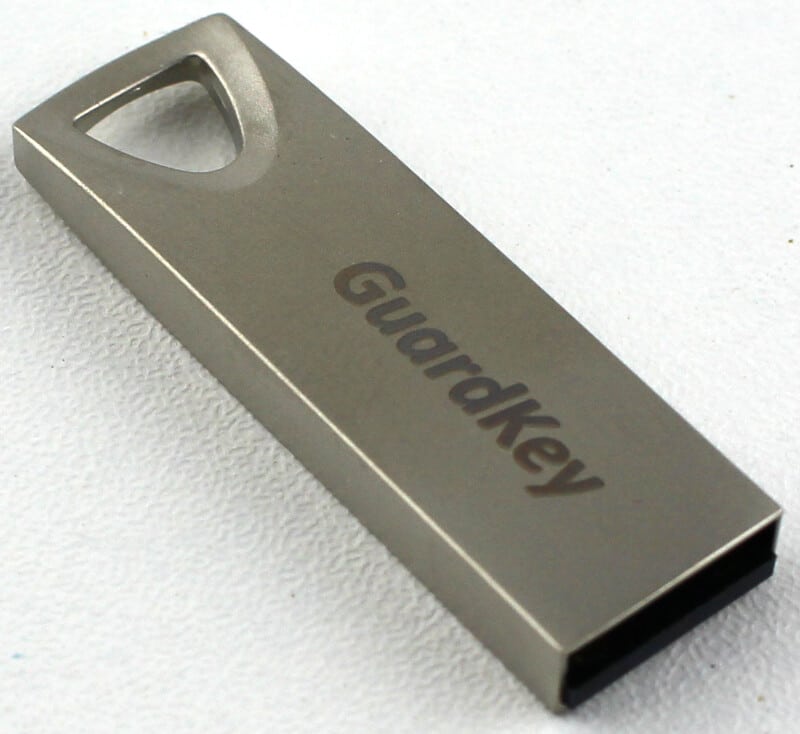 There are many ways to approach digital security and data safety, and today I'm taking a closer look at the GuardKey which takes a more physical approach to data safety. It combines the physical aspects of a normal key with the technical aspect of encryption to create secure storage locations for all your sensitive files.
Thanks to the use of USB as the interface, the GuardKey becomes universally usable – but it doesn't just secure files locally like many other tools. It does that too, but the GuardKey is also able to protect your cloud data. You might also want to protect private files in a work environment, and the GuardKey will do that too. It will also allow you to safely access your files on a public accessible computer such as schools, libraries, and internet surf-shops. Another example could be that you send your computer in for repair and in that case you might not want the service technician to view all your personal files. If you use GuardKey, he won't be able to.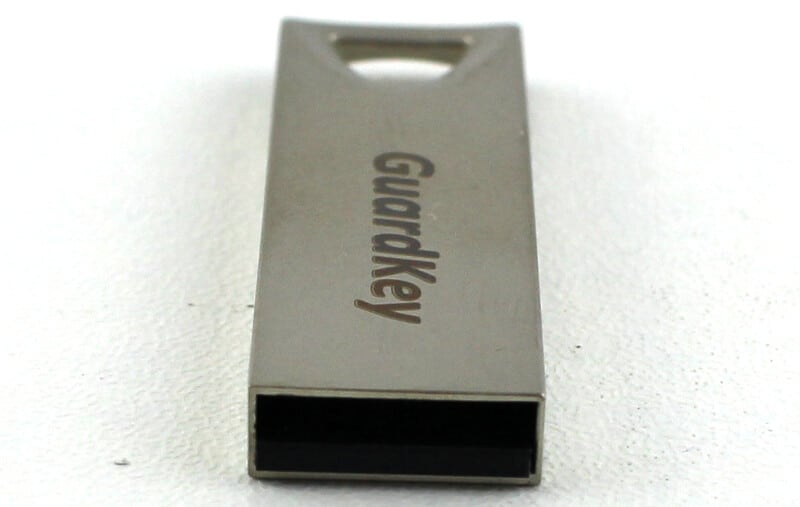 The GuardKey works as Plug-and-Play technology, much like a real physical key. Only this key doesn't unlock your front door, it locks encrypted drives. Whether those drives are hard drives, flash drives, memory cards, portable storage, or cloud drives – GuardKey has it covered and supports a wide range of providers.
GuardKey uses AES 256-bit encryption to safe keep your files and besides the physical USB aspect, it also allows for 2-factor authentication with an optional password option. This will provide an extra layer of security on top of the already strong one.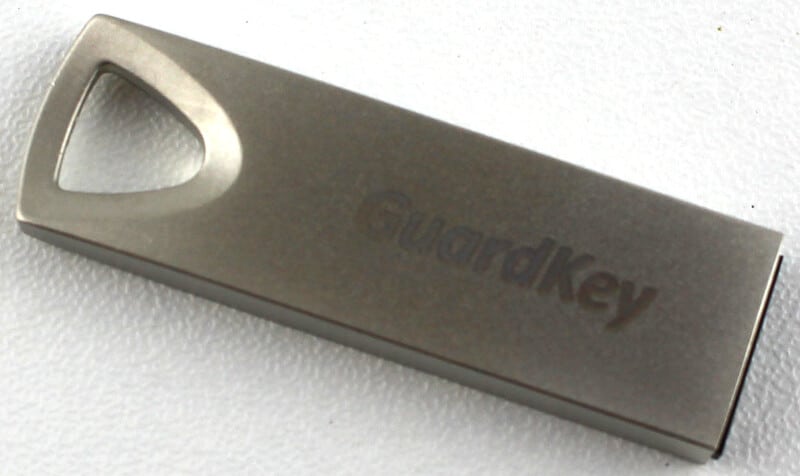 There is also a mobile GuardKey Viewer App available and best of all, it isn't just limited to Apple and Android devices. There's also a Windows app available and it works like a charm on my Windows 10 phone. With this combination, you are also able to lock and unlock encrypted files without your computer.
There are two things more worth highlighting before we move on to the actual testing. You can protect multiple computers and systems with just a single GuardKey, which keeps the overall investment costs down. The second thing is that it is easy to duplicate for you, just like it is with a regular house key. Create a duplicate and put it in a safe place so you got a backup in case something should happen with your main GuardKey.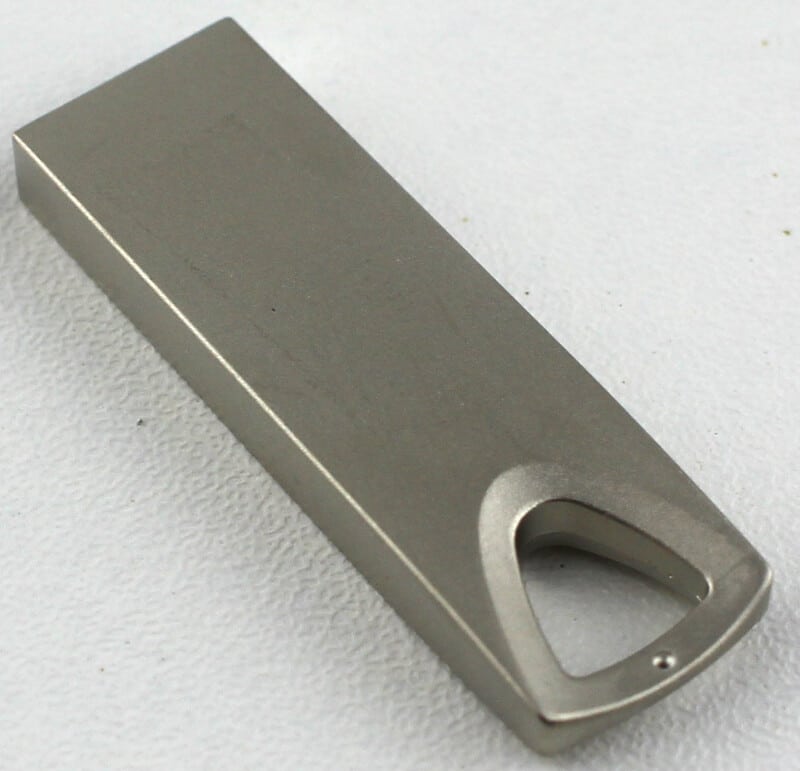 Specifications and Compatibility
Weight: 1 gram
Dimensions: 39 x 4 x 12 mm
Flash Size: 8 GB
Windows 7, Windows 8, Windows 8.1, and Windows 10
iOS 7.0 or later, Android 4.0 or later, and Windows Phone 8
Mac OS support is "coming soon"
Package and Accessories
The GuardKey package is very simple, showing the drive itself through the front.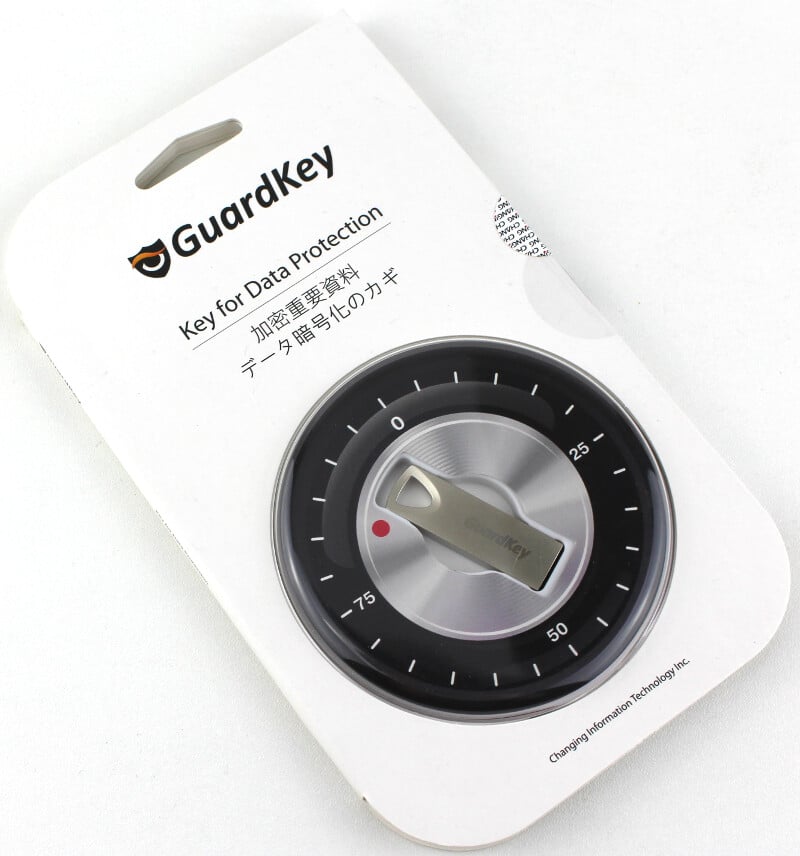 The rear features some details about its functionality and its areas of usage.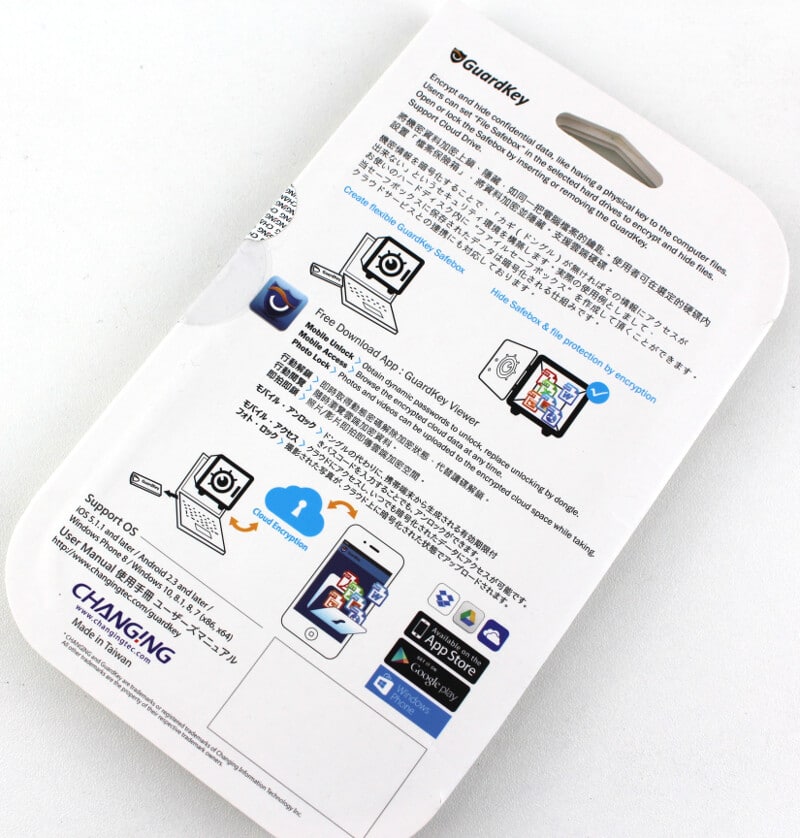 A security product has to arrive properly secured itself and the GuardKey does that too. The package is double sealed for your safety and so you know if someone has tampered with the drive before you got it.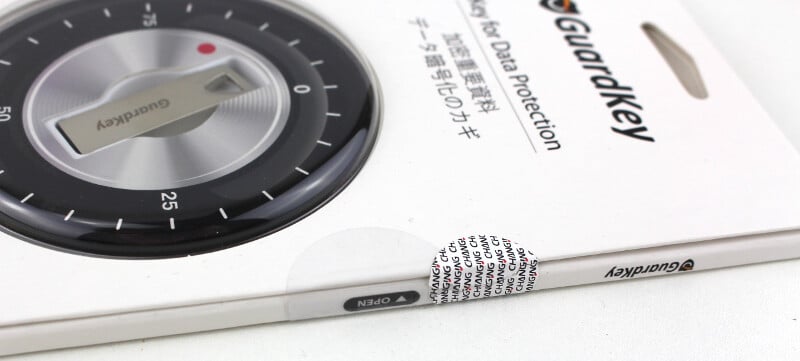 Inside isn't anything else than the drive itself that contains the necessary files already.