Gunman Killed After Breaking Into YouTuber's Home
---
---
---
Mike Sanders / 5 years ago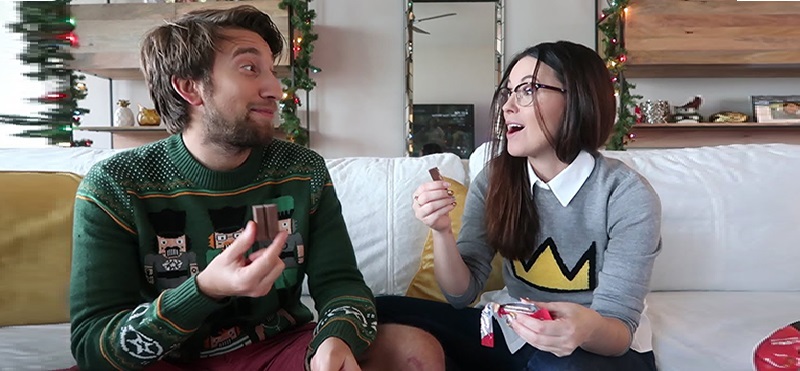 YouTube Personalities Megan Turney and Gavin Free
Being in the public eye, particularly on YouTube can be lucrative. Though advert income and general sponsorship, it has some major pluses. One of the major worries though for anyone in that position is the nut-cases that lurk out there.
YouTuber's Megan Turney and Gavin Free, found this out first hand when a gunman broke into their home.
Who are they?
I must admit, I had no idea who Meg Turney was (sorry Meg), Gavin Free, however, I was at least aware of by association as he creates content for the 'slo mo guys' channel. The latter basically does things and film the 'event' in super slow-motion.
With them living together, their home was broken into by an armed person, which led to them having to hide in a closet while the said person went through the house.

What happened?
The person who broke in, Christopher Giles, broke into the home armed with a gun after travelling from New Mexico to their home in Texas. After hearing glass breaking the couple contacted the police and hid in their closet. After a terrifying wait, police arrived and as Mr Giles attempted to flee the scene, he shot twice at the officers. In returning fire, Mr Giles was killed.
What was he trying to do?
Well, I think this goes, rather disturbingly, beyond the remit of theft. It's unclear if he was targeting one or both of them, but either way, you don't break into someone's house with a gun with innocent intentions.
One of my favourite YouTube content creators, Boogie2988 spoke about this issue a little while ago. Not specifically this break in, but an instance where someone visited his home. I have posted the video below and it is well worth a watch.
When all is said and done though, scary stuff and perhaps a wake-up call to those who use YouTube.
Support eTeknix.com
By supporting eTeknix, you help us grow and continue to bring you the latest news, reviews, and competitions. Follow us on Facebook and Twitter to keep up with the latest technology, share your favourite articles, chat with the team and more. Also check out eTeknix YouTube, where you'll find our latest video reviews, event coverage and features in 4K!
Check out our Latest Video