"Hack the Pentagon" Begins This Month
---
---
---
Ashley Allen / 7 years ago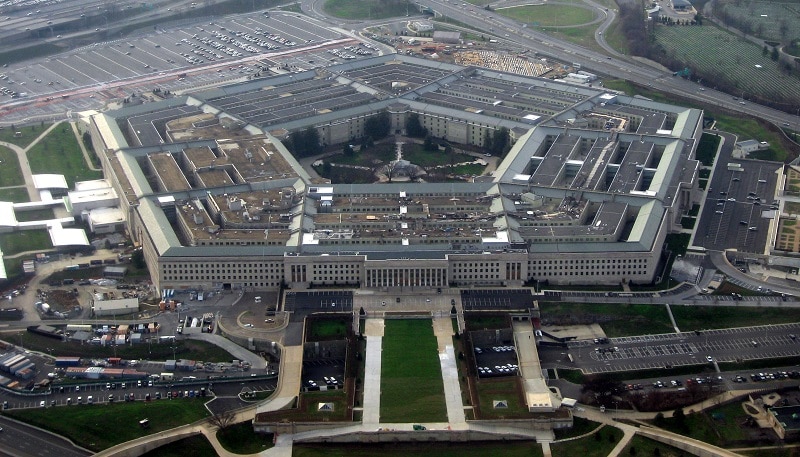 Hack the Pentagon, the US intelligence agency's new bug bounty program, is set to begin this month, its organiser HackerOne has revealed. The challenge, which is open to anyone who thinks they have the technical nous to find and exploit weaknesses in the Pentagon's cybersecurity systems, will commence on 18th April, running until 12th May.
"This is an effort for the Government to explore new approaches to its cybersecurity challenges," the official website reads, "and evolve to adopt the best practices used by the most successful and secure software companies in the world, the DoD can ensure U.S. systems and warfighters are as secure as possible."
One notable figure who may participate in the bug hunt is budding supervillain and future emperor of the Earth John McAfee, who has already posited his Ocean's Eleven-esque method for compromising the Pentagon's security.
If you would like to attempt to "Hack the Pentagon", you must meet the following criteria:
You must have successfully registered as a participant through this security page.
You must have a U.S. taxpayer identification number and a social security number or an employee identification number and the ability to complete required verification forms.
You must be eligible to work within the U.S.; meaning you are a U.S. citizen, a noncitizen national of the U.S., a lawful permanent resident, or an alien authorized to work within the U.S.
You must not reside in a country currently under U.S. trade sanctions.
You must not be on the U.S. Department of the Treasury's Specially Designated Nationals list.
While the "Hack the Pentagon" website makes reference to potential "rewards" for successfully breaching its security, it doesn't provide any figures.
Image courtesy of Wikimedia.