HBM Memory Overclocking to be Locked on Fiji
---
---
---
Robert Ainsworth / 7 years ago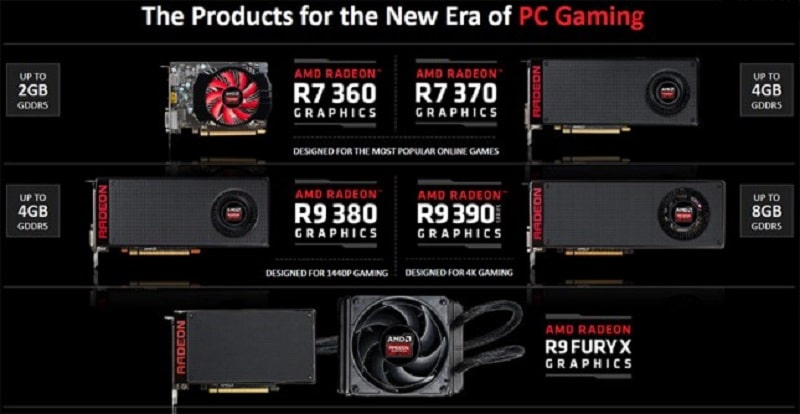 AMD released some awesome news earlier this week, they stunned us with a whopping range of 9, yes! Nine new graphics cards during E3 2015. At the top of the range there are 4 cards that will utilize the new Fijii gpu chip. Performance of any of the cards is under strict NDA until June 24th when the new Radeon R9 Fury X will be released. However AMD have released today some basic specs and features of the new tech.
One of the new features is the whopping 4GB of high bandwidth memory. AMD have released that the 4GB will be running at 500mhz on a 4096-bit wide bus. This means that at this clock speed it can hit a whopping 512GB/s in bandwidth!
The interesting part about this is that AMD is not going to let you overclock the memory on the cards when the first ones are released. AMD say that the new memory technology behind the Fiji architecture is too new and will provide more than enough bandwidth to use the cards at max utilization. This block by AMD may be lifted later on in the cards lifetime but for the time being it will only be the cards core clock that can be overclocked.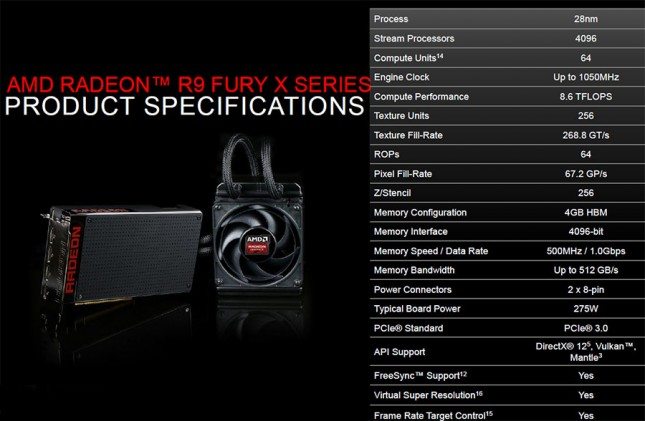 AMD have also compacted everything on the new cards as they have now joined the memory and the GPU itself into one large chip that sits on the board. I assume this is to help the card to get the phenomenal bandwidth that they state it can provide.
The AMD Radeon R9 Fury X video card is the top range single-GPU Fiji card. This card is said to be stuffed full with 4096 Stream Processors running at 1050MHz. The card will have 64 Compute Units, 256 Texture Units and 64 ROPs. The Compute performance is 8.6 TFLOPS! The texture fill-rate is 268.8 GT/s, and the pixel-fill rate is 67.2 GP/s. Pretty high specs for a card that uses around 275 watts under normal load; The Fiji architecture has taken nearly 7 years to develop and is the first GPU to utilize high bandwidth memory,
I find it very strange that AMD have restricted the ability to overclock the memory in the new chips, but maybe it's for the best. What do you think? Let us know!
Thank you to Legit Reviews for providing us with this information.