Hellbound: Survival Closed Beta Signups Open
---
---
---
Ron Perillo / 5 years ago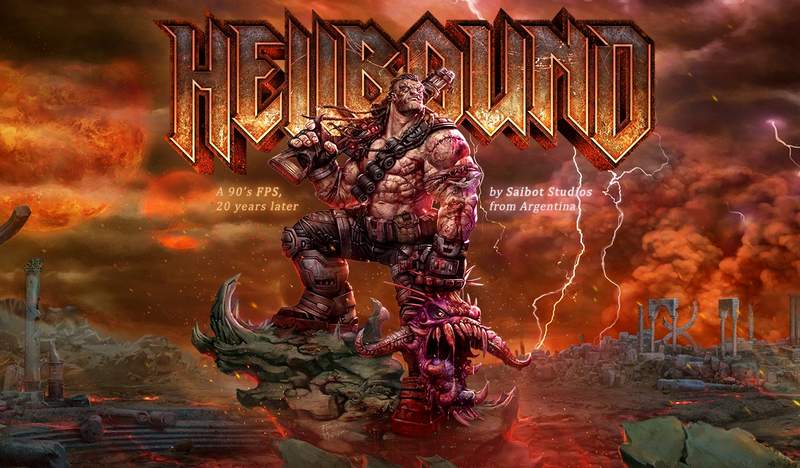 The 90's was an exciting period for games with 3D shooters leading the way in terms of technology and PC gaming. Now Argentinian indie developers Saibot Studios aims to bring the same fun feeling back with their new Hellbound: Survival. Just looking at the artwork and design alone, it obviously borrows heavily from games such as Doom and Quake. Even the logo looks like Doom on first glance.
Nostalgia for 90's FPS
Although Id studios revived Doom with a 2016 release, many fans of classic 90's FPS gaming are still left wanting. Which is why Saibot Studios is committed to delivering everything that made those games fun back. Not just the devil imagery, gore and the big guns, but the super-testosterone filled action hero in the vein of Duke Nukem as well. There will be a story, but in typical 90's fps fashion, it is not central to enjoying the game. Like the trailer above says, if you are looking for a great story, you are looking at the wrong place.
Closed Beta Signups Now Available
Users can sign up for the closed beta now on their official website. It requires an e-mail address and the country users are based out of. It will be out on PC eventually, using Unreal Engine 4. The game will feature a Survival Mode first, equipping players with lots of big guns to take down hordes of fearsome demons. In case you have not had enough demon killing from playing Doom, you might want to try Hellbound out.