Hideo Kojima Found Carrying Mould Of Normal Reedus' Head
---
---
---
Mike Sanders / 3 years ago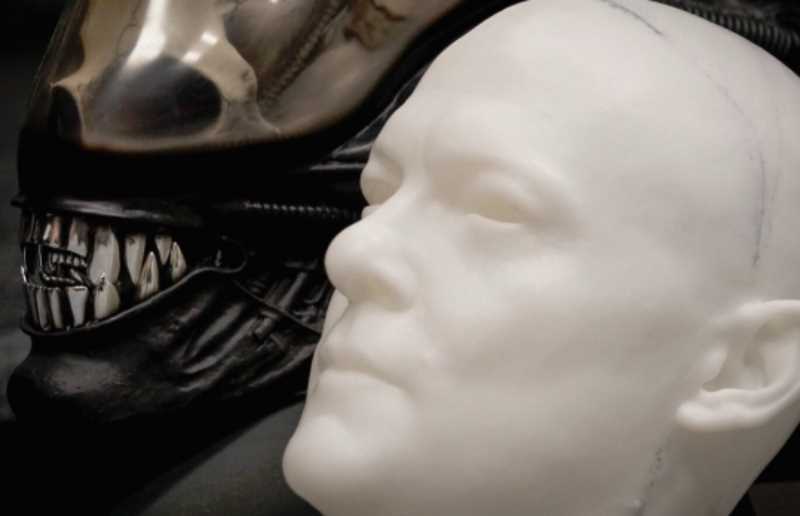 Hideo Kojima Found Carrying Normal Reedus' Head
Hideo Kojima is perhaps one of the most loved names in the gaming industry. Well, perhaps not at the Konami headquarters, but certainly by fans. It's no secret, however, that he does (on many occasions) at least give the appearance of being a little wacky. Whether this is accurate or something he feeds is a matter of debate. Either way though, it's nice to see that he at least acknowledges it on occasion.
In the latest instance though, following a post on his Twitter account, it has been found that he is currently carrying around a mould mask of the head of Norman Reedus.
Bring Me His Head!
Exactly why he is doing this is unclear. At the very least though, it appears that Hideo Kojima has taken more than a liking to the actor. Norman Reedus was, of course, set to appear in the now-cancelled Silent Hill game, but since the cancellation (and Hideo's rather unceremonious departure from Konami) they are working together again on a brand new title.
People of SIE had kindly brought the head of Sam (Norman Reedus) to me from San Francisco. After playing in various way like making him wear hoodie, placing him besides the alien, putting the cap on him, I ended up having him on my desk after all.👍😭🦀🐟🐋 pic.twitter.com/DkA8pqFHMq

— HIDEO_KOJIMA (@HIDEO_KOJIMA_EN) November 28, 2018
New Game?
Yes! Despite the cancellation of the Silent Hill game, it seems that both men are keen to work together to actually make a game. As such 'Death Stranding' is currently in development via Hideo's now private studio. As for when it will release (or even some detailed specifics about what it will all be about) we'll have to wait and see.
For now, you'll have to make do with this teaser trailer.