HIS R7 260X iPower IceQ X² 2GB Review
---
---
---
Ryan Martin / 9 years ago
Introduction, Specifications and Packaging
---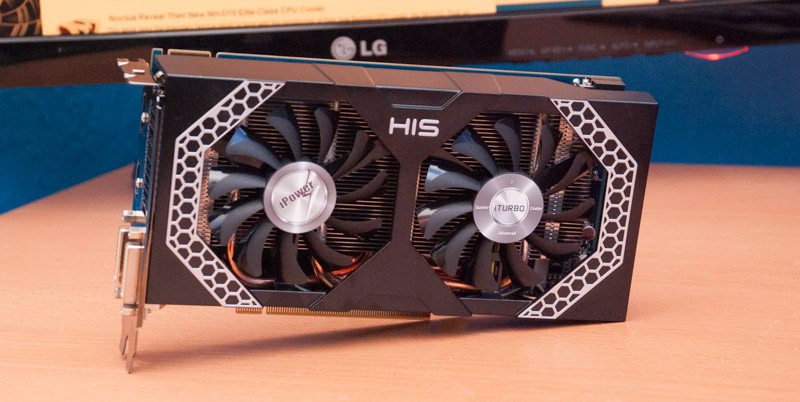 AMD's R7 260X graphics card has become infinitely more popular since AMD reduced initial launch pricing down from $140 to $120. Of course the competitiveness of the R7 260X has been helped by the fact its biggest rival, Nvidia's GTX 650 Ti Boost, has been discontinued and is now hard to find. This leaves Nvidia's newly released Maxwell based GTX 750 to fight the R7 260X instead of the GTX 650 Ti Boost which is problematic for Nvidia as the GTX 750 is a much slower card that costs a similar price.Today we have an R7 260X from HIS Digital, their HIS R7 260X iPower IceQ X² 2GB GDDR5 graphics card. The R7 260X is known for being quite a hot running graphics card because AMD took the HD 7790 design, overclocked it even more and rebranded it. Therefore HIS' implementation needs to effectively deal with the heat of the R7 260X and keep noise under control. If you haven't read our launch day review of the R7 260X you can do so here.
Specifications Analysis
Out of the box the HIS R7 260X is just a stock R7 260X in terms of its clock speeds so quite honestly we should expect within margin of error performance of the reference card as there are no thermal limitations a non-reference design can overcome. I am disappointed HIS haven't overclocked the card and that they are charging more than reference pricing, in my opinion this card is priced too close to the R7 265 and GTX 750 Ti to be truly competitive, we hope HIS are just delayed in reducing their prices in response to AMD's February price cuts….although February was an awfully long time ago.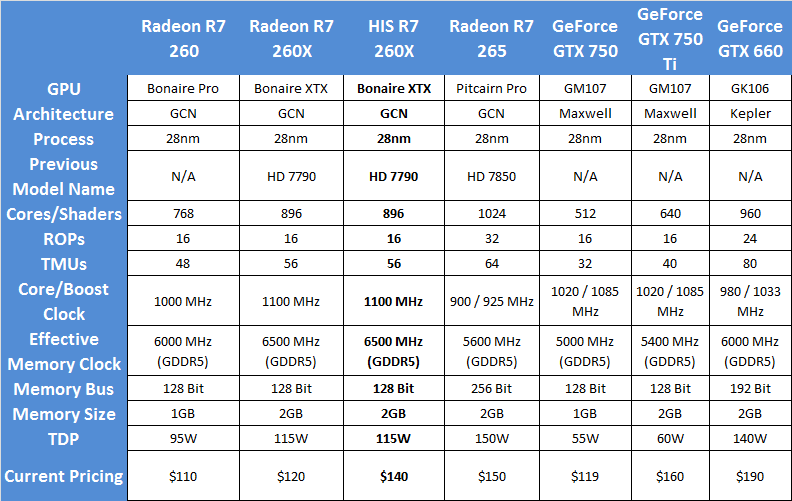 Packaging and Bundle
The box points out what some of the HIS features mean such as iPower and iTurbo.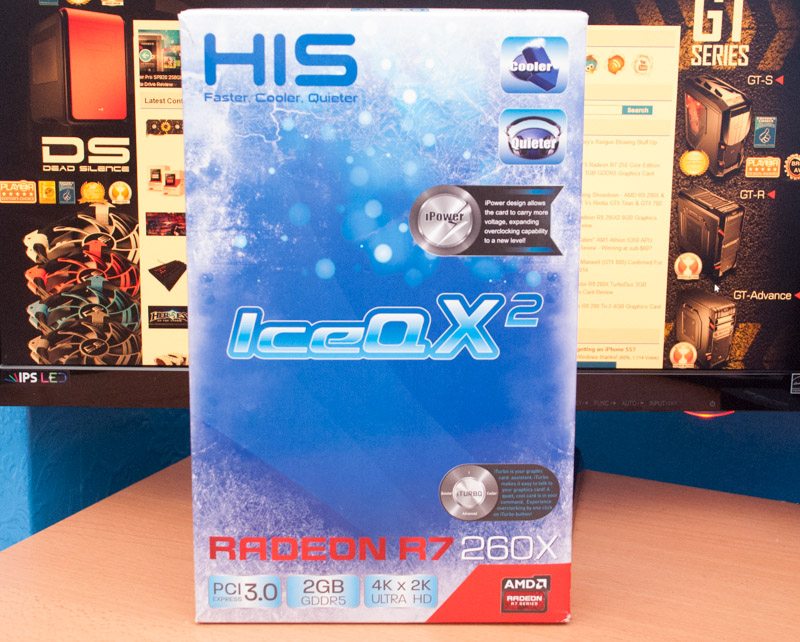 The rear details some of the components used and some of the generic AMD features.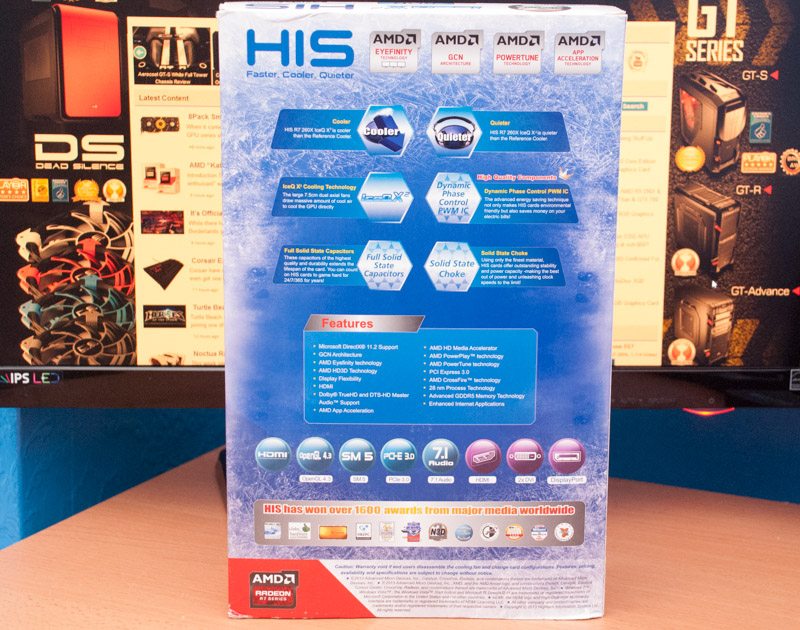 Included with out sample was just a DVI to VGA adapter and warning document. The retail version will also get a driver CD, quick install guide and HIS sticker.