HIS Radeon 6950 2GB Graphics Card Review
---
---
---
Andy Ruffell / 10 years ago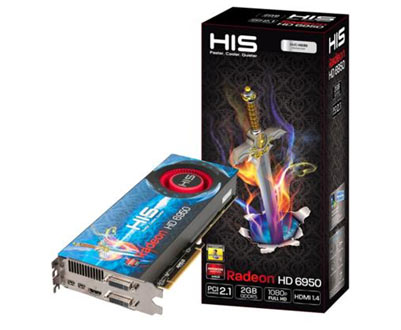 With the on-going battle between AMD and nVidia now stronger than ever, it seems that Christmas is going to make decisions a lot harder to make when it comes to which graphics manufacturer to go with. Especially with nVidia showing their hand with the GTX 580 and 570 dominating the market place for single GPU cards, whilst the 5970 still rears its older presence coming out on top.
It leaves consumers asking about a rival single GPU card from AMD, which is where the 6900 series cards come into play, with the hope for something cheaper that gives a little bit more performance.
The 6800 series had a successful launch giving users the ability to run the latest games with a satisfying frame rate, whilst still leaving enough money to stock up on beer for them long nights of clan matches and fragging ahead of you.
The 6950 gives us a view of a tried and tested method with slightly improved performance, more memory and some newer features to appeal to the mass market.
HIS show us exactly how it's meant to be done with their offering of the 6950 to the market and with a launch happening just before Christmas, it gives AMD the chance to confuse consumers by offering the latest technology for the best possible price.