HIS Radeon HD 7870 IceQ X Turbo X 2GB Graphics Card
---
---
---
Andy Ruffell / 9 years ago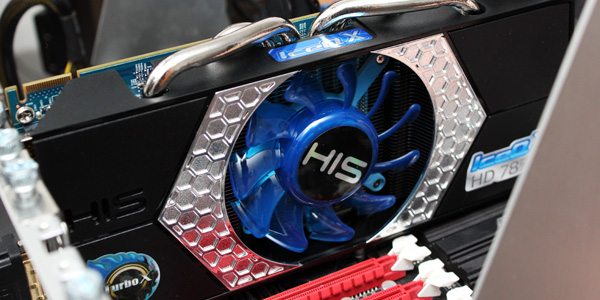 The Radeon 7870 released quite recently, and it was only a matter of time before we started to see custom solutions being brought to us from AMD partners, such as Sapphire and HIS to name a couple as that is primarily what they are famous for in this industry.
We have already looked at a couple of custom 7850 cards, but the 7870 is a completely different ball game with extra performance, and it's nice to see that the partners aren't just sitting back doing nothing, but instead are actually designing and manufacturing these custom solutions to keep performance at an optimum level in terms of cooling and overclockability.
One of these key brand partners is HIS who have taken the Radeon 7870 and given it the IceQ X Turbo X treatment which simply means, they have slapped one of their patented coolers onto the card and ramped the clock speeds up slightly. With a 100MHz core clock increase and 50MHz memory increase, we should see some great performance boosts over the fantastic results that we already see at stock on the 7870 graphics card. Coupling this with the IceQ X cooler, and we're hopeful to see some amazing results overall in terms of performance and how well the cooler copes .
As you'd expect, we will be taking a look at what comes on offer with the card in terms of the packaging and bundle, and then jumping straight in to our benchmark results, which for the most part will be all about acoustics, power consumption and temperatures, and will allow us to see whether the IceQ X cooler really is worth the extra money, but will also allow us to see how the factory overclock helps with any performance boosts, if any.