HTC Vive Opens VR Store Doors To Oculus Rift Owners!
---
---
---
Mike Sanders / 4 years ago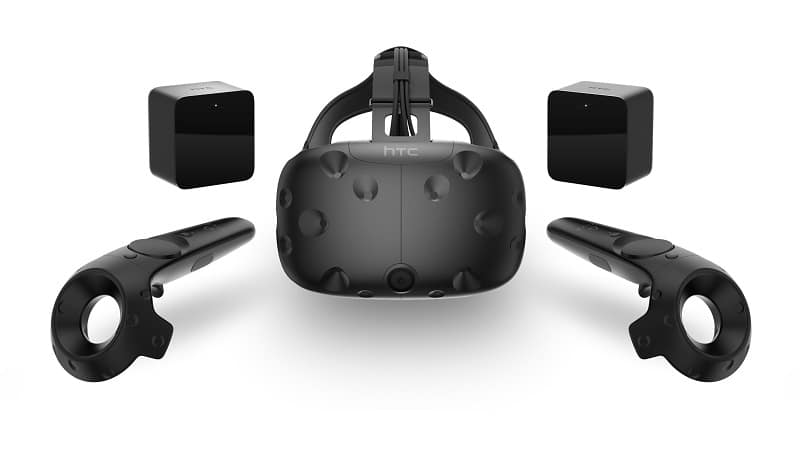 HTC Vive Opens VR Store Doors To Oculus Rift Owners!
VR headsets are still a relatively select product. Well, for the PC at least. In terms of options, you only really have two with the Oculus Rift and the HTC Vive. While the former is a less expensive gateway, the latter has a little more going for it in terms of technical capability. Despite this though, the rather high cost (and requiring a strong PC to get the best from it) has still made owning one a little tricky.
One of the biggest problems is, of course, if you do decide to get a VR headset, which one to pick. One is surely destined to become the mainstream VHS while the other is doomed to be the Betamax. Perhaps not though! In a report via The Verge, the HTC Vive store has officially opened its doors allowing Oculus Rift owners the chance to check out some of their games.
There Is A Caveat!
Given that the HTC Vive store has around 1,400 games, this might sound like fantastic news. There is, however, a catch. Many of the games on there are still Vive exclusives. As such, while the store doors are open and Oculus owners are being invited in, they will only be able to access around 200 titles from the store.
While this might sound a little disappointing, the plus side is, of course, that is it at least another place to shop for your games to try and get the best prices.
It Makes Sense!
In fairness, I think that this is a very positive move. As crazy (and unlikely) as it sounds too, I think that both Oculus and HTC do need to kind of work together. Consider it, if you will, mutually beneficial. Both clearly have a good solid consumer base and at present, despite Oculus having a fairly strong sales advantage, there isn't much between them.
That could, however, change very quickly. For example, the Oculus price drop last year pretty much single-handedly gave them the dominant position. Don't forget as well, going back to my video comparison earlier. While Betamax was technically superior, VHS still managed to win that war.
As such, I think a little collaboration is good. Yes, they might be in direct competition, but this is a war no one is going to want to lose.
What do you think? – Let us know in the comments!