Hundreds of Nvidia 30XX Laptops Pictured in Mining Farm
---
---
---
Mike Sanders / 2 years ago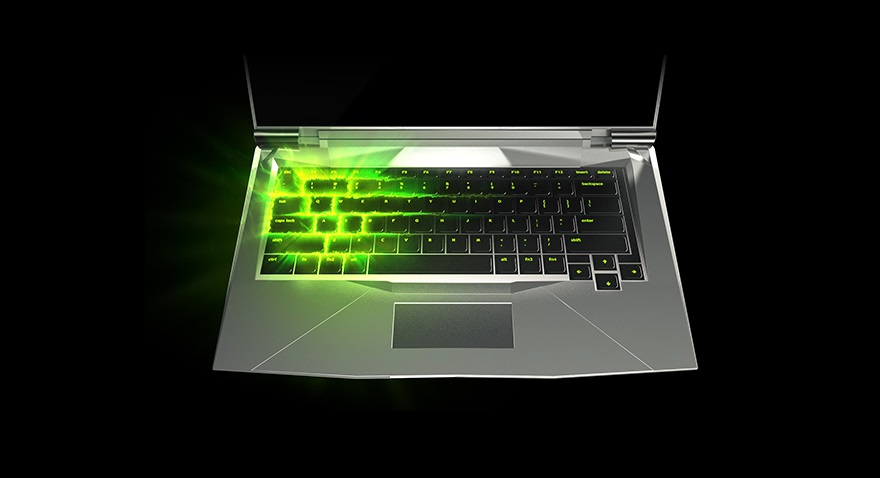 I doubt it'll come as anything shocking to you if I said that getting hold of a new graphics card (pick your brand/model) at the moment is really difficult. Between scalpers and Cryptocurrency miners, humble consumers just looking for an upgrade are, in a lot of cases, simply not having much luck finding models available. Let alone at a reasonable price.
Well, earlier this week we reported that even mining organizations were starting to feel the pinch with them apparently now turning their attention away from the exceptionally limited GPU supply to laptops. And in something just to further both prove and rub salt into that open wound, following a report via Videocardz images have been revealed from one such 'farm' and within it, we can see literally hundreds of laptops reportedly containing Nvidia 30XX mobile GPUs all working towards one purpose. Namely, making/generating Cryptocurrency!
Cryptocurrency Turns Towards Nvidia Laptops!
The images released (which you can check out below) have all reportedly come from one location and show literally hundreds of laptops set-up (often in a mildly crude manner) all pumping away to make Cryptocurrency. Given that Nvidia 30XX mobile laptops only released literally last week, however, it would appear, if this is the new trend, that we can likely expect to see gaming laptops thrown onto the list of things we want and simply can't get at the moment!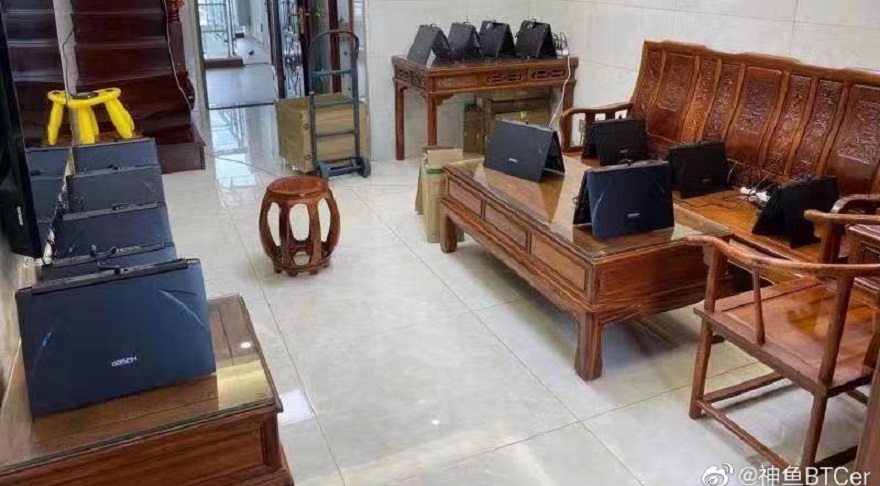 How is This Even Possibly?
One strong and very legitimate question is how this organization has managed to obtain so many Nvidia 30XX laptops so quickly. As above, they have only been available for around a week and, supposedly, Team Green is supposed to have protections in place to prevent this sort of bulk purchasing. Albeit, it's not as if those rules have helped the desktop GPU market much, is it?…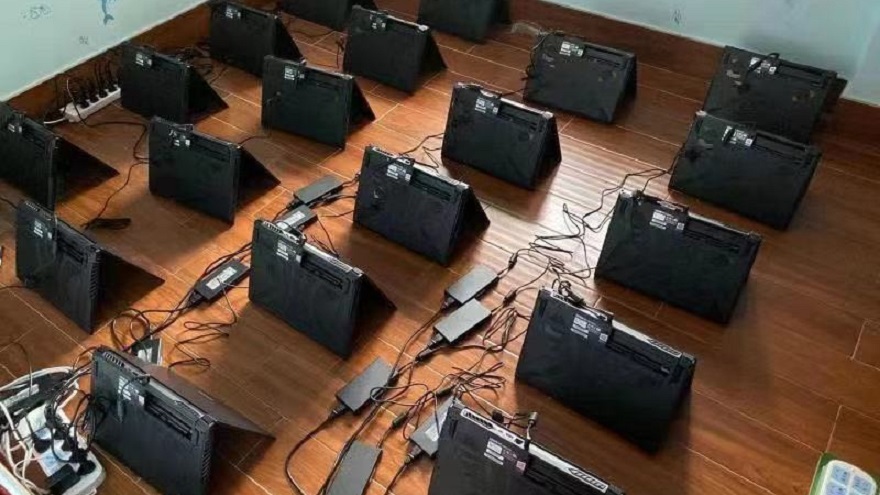 As you might have suspected, this mining farm in question is believed to be residing somewhere in China. A notable clue to this is some of the manufacturer's names being visible on models that I don't recognize quite frankly. This may give Nvidia some indication as to which retailer might have broken the rules to supply this many to one single organization.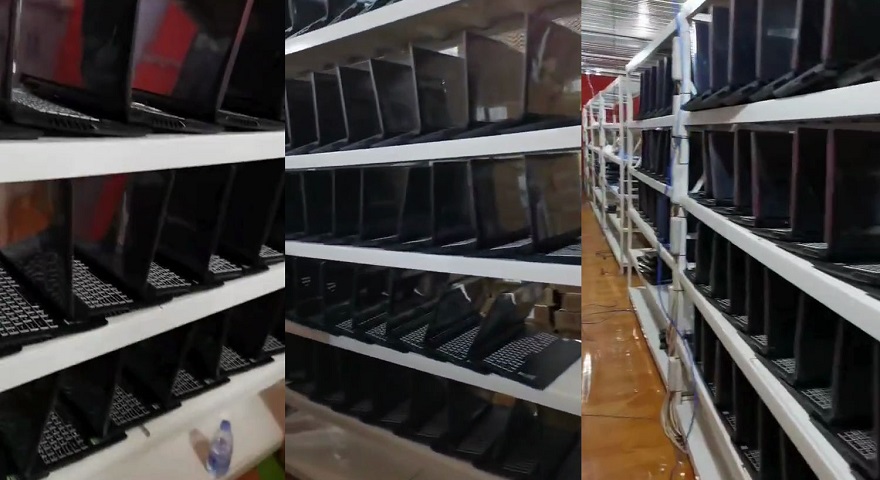 What Will Nvidia Do?
This is a very pointed question. As above, this sort of thing isn't supposed to be happening, yet it clearly is! One, therefore, can really only take one of two conclusions away. Either Nvidia isn't doing enough to stop this sort of activity or, worse, they don't care as long as they're selling technology. I suspect if this continues though, their reputation with general consumers will likely only worsen.
What do you think? Let us know in the comments!