Hyperkin Concept Turns Your Smartphone into a Gameboy
---
---
---
Bohs Hansen / 7 years ago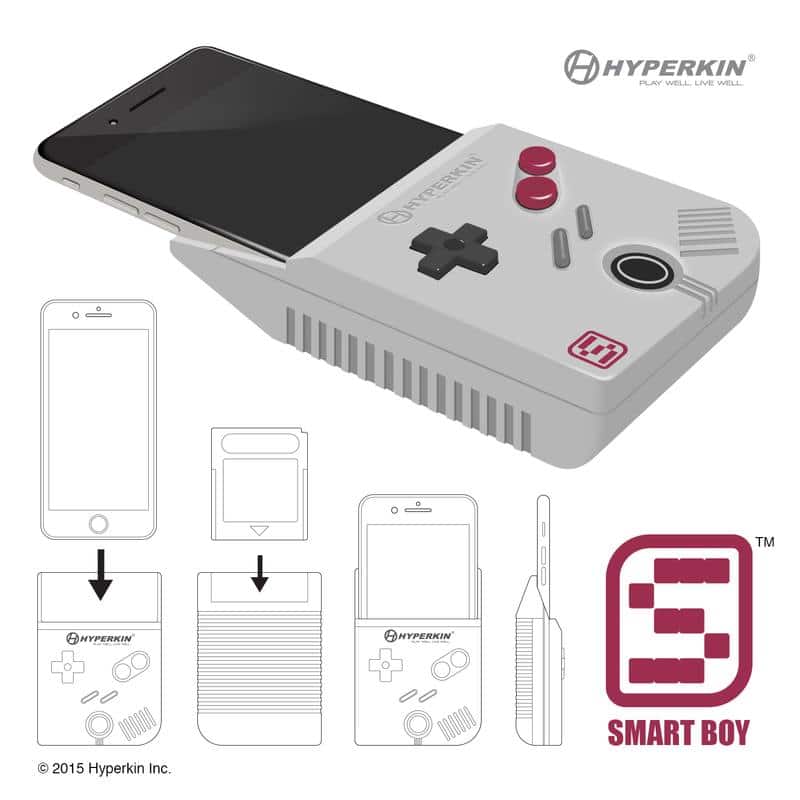 A Reddit user has shared some concept art of one of the projects he's working on for Hyperkin, and we like what we see. The idea, turn your smartphone into a nostalgic looking Gameboy. But it doesn't just look like one, it also appears to be working as one.
The base unit looks to have the same size specifications as the original Gameboy and the buttons are located where you know to find them. On the rear it looks like it will support the real deal, Gameboy cartridges. As this was posted as concept art, it's to be seen if it ever gets released. On the other hand, it's also categorized as a 'new project'.
Some might argue that they'd run into copyright issues and that lawsuits will be incoming from Nintendo's side, but Hyperkin has a reputation of not caring too much about that as it was seen in the Retron 5 case.