Icy Dock FatCage MB155SP-B SATA Backplane Module Review
---
---
---
Chris Hadley / 9 years ago
A Closer Look
---
With the backplane out of the box, there is not any real surprise to its size, after all its designed to fit within the confines of three optical drive bays in a chassis. Built out of SECC aluminium like many other Icy Dock units, the FatCage has a black plastic bezel that surrounds the five drive bays on the front, which are all arranged vertically to fit in the cage.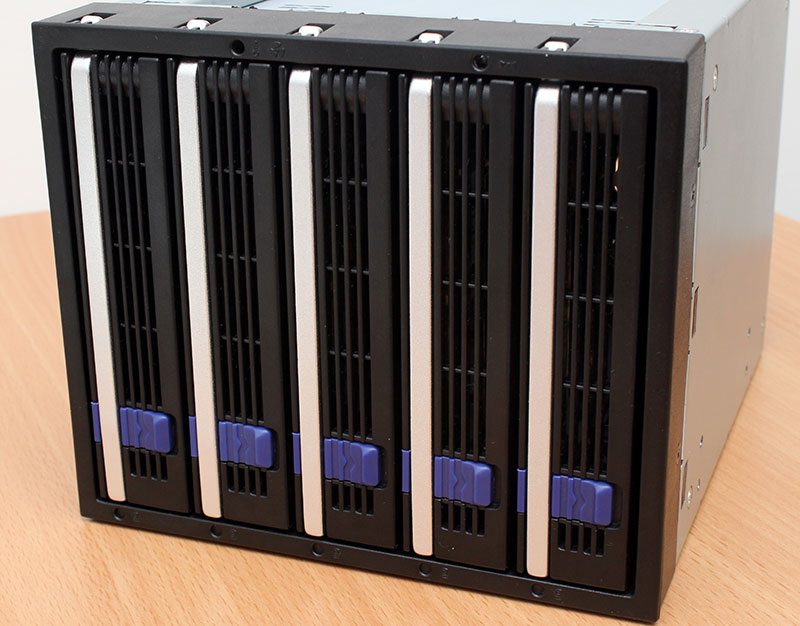 Each of the five trays that the hard drives are mounted into have a quick release mechanism for removal. The blue latches on each tray push to one side allowing the silver arm to pop up, unlocking the drive from the cage and allowing it to be pulled out. When the arm is pushed back down, it simply clips in behind the spring loaded catch. Below each drive there is also a drive status / activity LED which lights up green / amber.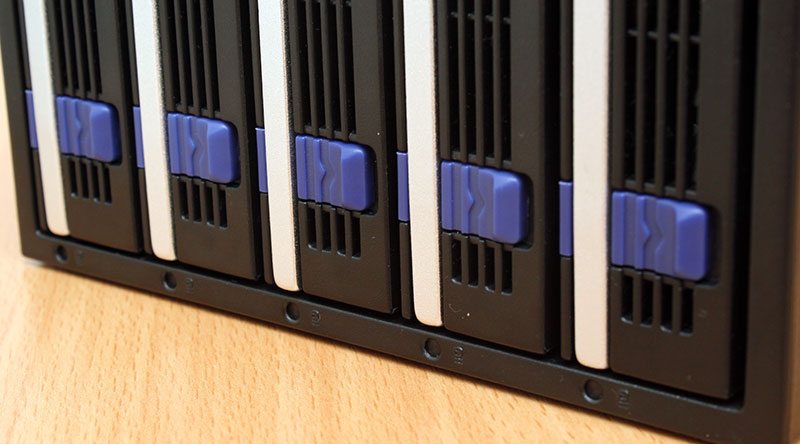 Spinning the enclosure around the first thing that is noticed is the large 92mm cooling fan which pulls air through the chassis to keep the densely packed drives cool during operation. To the right of the fan are three SATA power connectors, ensuring there is more than enough power available for all five drives when they are all being accessed.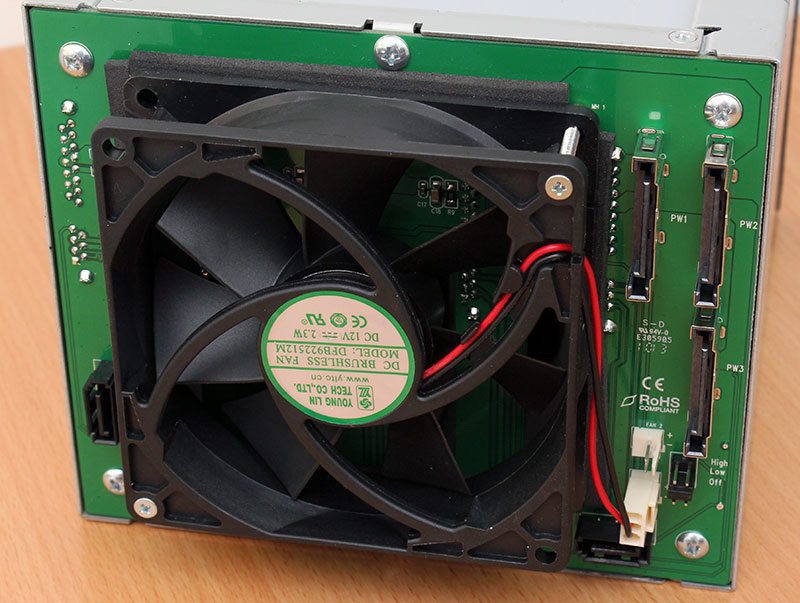 Below the power, Icy Dock include two fan headers, allowing for users to change out the pre-installed fan for something of their own choosing, whether it be a two or three pin fan connector. Next to the fan headers is a set of jumpers to adjust the fan speed from high (100% speed) to low (~60%) and off depending on the users preference.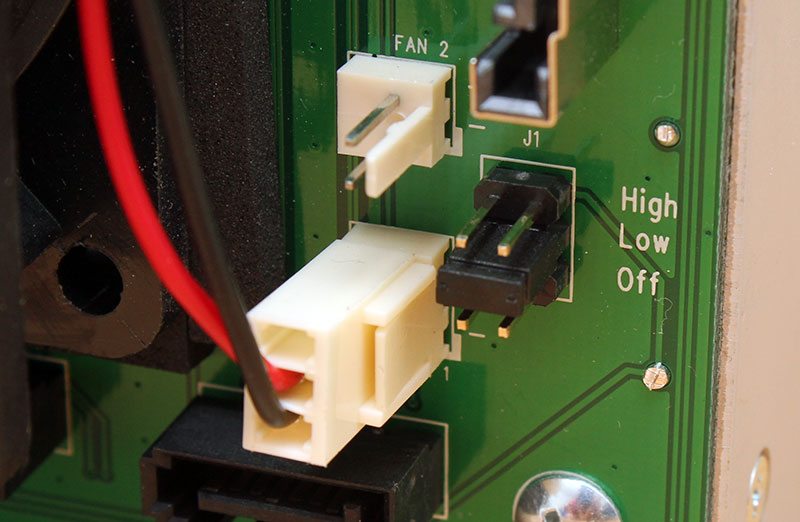 Below and to the side of the fan, we find five SATA ports – one each for the five drives. As this is purely a backplane with no RAID ability of its own, five SATA cables will be required along with five free ports on the systems motherboard or RAID controller card.

Looking a little closer at one of the drive trays, Icy Dock fit a plastic support bar to each one to protect the metal arms from getting bent or damaged in transit. With this removed, the arms do spring apart ever so slightly, however this does mean fitting a hard drive is made slightly easier rather than trying to force one in a damage the drive or tray as a consequence.