Images Of Saturn's Moon Titan Reveal Magic Island
---
---
---
Gareth Andrews / 7 years ago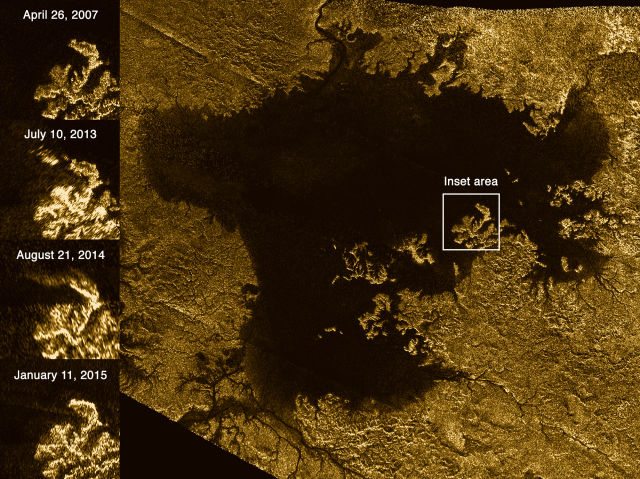 The human race can do amazing things, we've discovered how the universe works, figured out the theory of black holes and even set foot on the Moon. With plans ahead to land and even live on Mars, it's no surprise we are also paying attention to other objects in space. Saturn's moon, Titan, is one such object.
The surface of Titan is cold, as in around -180ºC. This means that only a few things can be liquid on its surface, and yet thanks to a selection of images that were taken since 2007, we may have an idea of just what happens on its surface.
The "lake" shown in the images, Ligeia, is seen dimming and brightening, the result of what scientists have concluded could be the result of waves at or beneath the surface. The Cassini spacecraft that took the photos will be doing a final run looking for these "magic island"s when it flys by Titan in 2017.
If this wasn't enough during the 2016 budget, the US Congress created the Ocean Worlds explortation program. With the aim of exploring cold, icy moons of the solar system, the project would see us looking for water on other planets and understanding how it's interacted with the planet.
The hope is that places like Titan which have the fundamental building blocks of life could be our first chance of seeing "wierd life" in the universe.