In Win S-Frame Open Air Limited Edition Chassis Review
---
---
---
Peter Donnell / 9 years ago
Introduction
---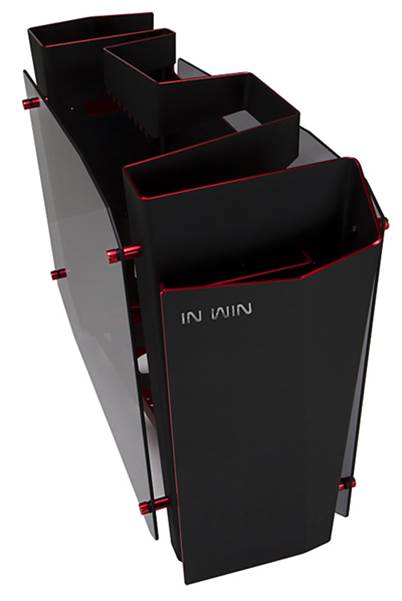 It was only a few weeks ago that I was in Taipei to attend one of the technology industries largest trade shows Computex. While eTeknix were attending the show we were lucky enough to be invited to the In Win factory, where we got to see the many stages of product development and manufacturing, as well as being part of a small group who were the first to see their new D-Frame Mini and S-Frame chassis. While attending the tour we were also awarded the awesome gift of a one of a kind S-Frame of our own, of which only fifteen will ever be produced. The retail edition of the chassis comes in a stunning black and red colour scheme and only 500 of these will be made, each one branded with a special serial number, as too are the 15 models sent to the technology industries review media, such as our selves. The model we were given comes in a blue-tinted colour scheme and I'm sorry to inform you that this colour isn't available to the public, but the core design and feature set of our model is identical to the retail release, so it shouldn't have any effect on our review.
In Win have come from being just any other manufacturer, to somewhat legendary status in the last few years. Their passion for creating some truly unique and awe-inspiring products has given them a reputation for creating chassis that are borderline works of art. With products such as the H-Frame, D-Frame, Tòu and the 904 being prime examples of how In Win are literally thinking outside of the box these days and it looks like the S-Frame is one of their boldest designs yet.
Manufactured from a single piece of 4mm thick aluminium, the metal work of the S-Frame is folded 15 times by two people who feed the metal into a special machine, giving the chassis manufacturing process a real hands on approach that is very different from the often automated production lines we're used to seeing create PC cases. It is then finished off with two 5mm thick panels of tempered glass, which means no expense has been spared in the construction.

As you can see from the specification below, the chassis will handle ATX and MicroATX motherboards, large PSUs, comes with four USB 3.0 ports on the front and room for up to 3 340mm expansion cards. Cooling is an interesting mix as the chassis features a semi open-air design, but you'll still find room for 3 120mm fans in the bottom, or up to a 360mm radiator, and the chassis can also handle a CPU tower cooler of up to 160mm in height. You'll also notice the dimensions, this chassis is super wide and long compared to your average ATX chassis.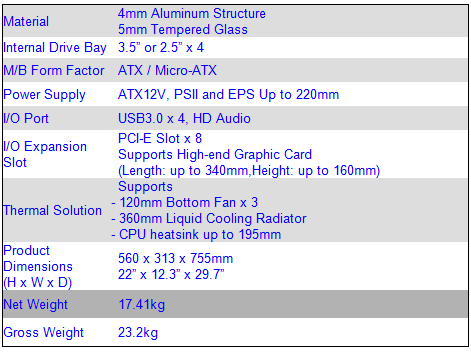 The box for the chassis is nothing short of massive, one would think their is an American style double fridge in here, but its size is actually a side effect of several inches of soft foam padding protection, designed to keep the tempered glass away from harm in transit.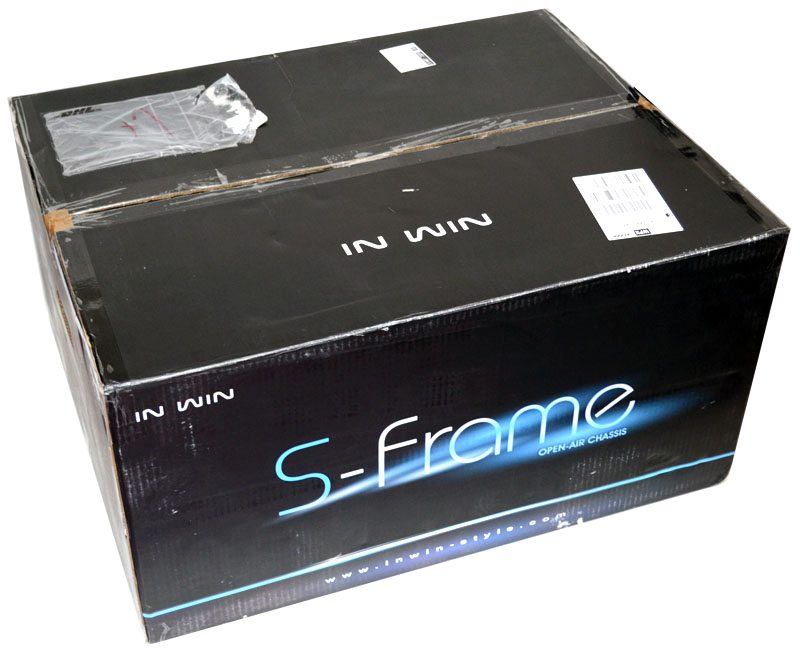 A few bullet points down the side of the box detail the major selling points of the chassis.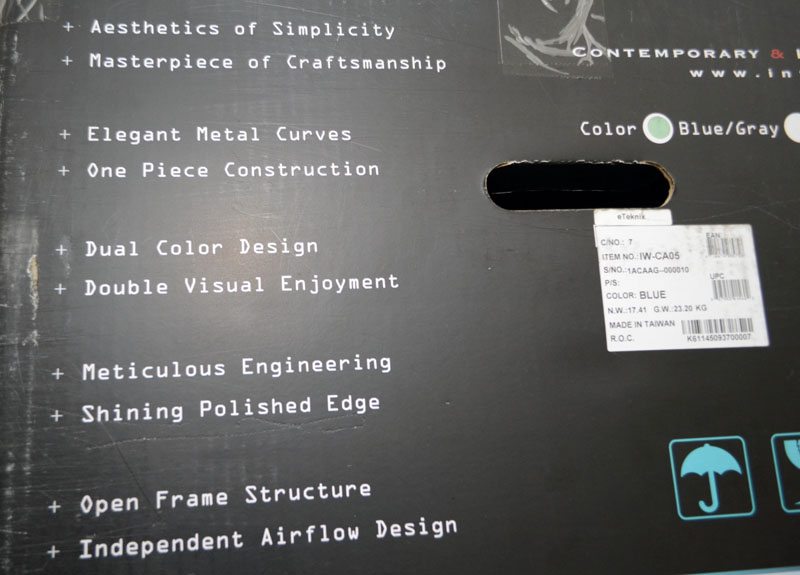 In the box I found a few extra components, including a multi connect SATA cable, 4-from-1 hard drive power cable, motherboard 4+4 pin extensions and a USB 3.0 to USB 3.0 adaptor.