Indie Game Developers Feature Heavily At EGX 2018
---
---
---
Mike Sanders / 4 years ago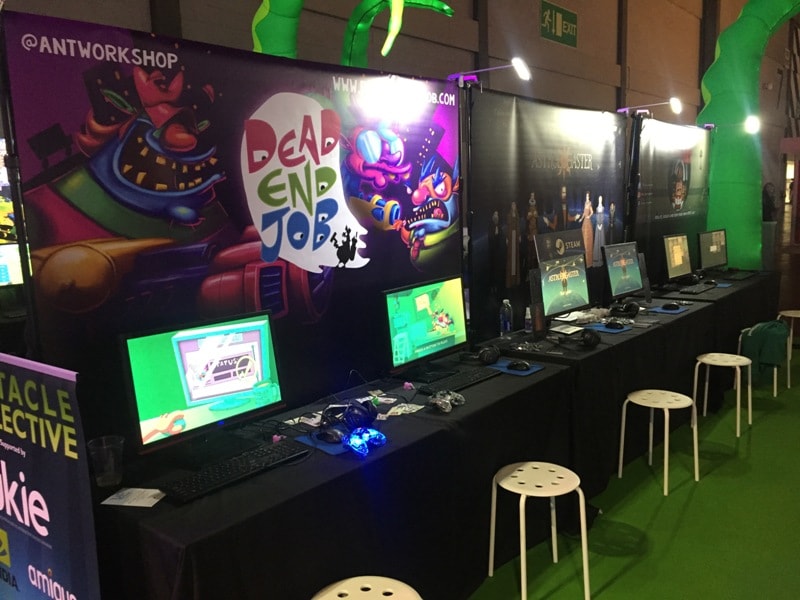 Indie Game Developers Feature Heavily At EGX 2018
Being an independent games developer (indie developer) can be quite a tricky thing. It's not necessarily making the game that's the problem (albeit, that's hardly simple) it's getting the game 'out there' enough to get a real response from the audience.
At EGX 2018 though, there was a large section completely devoted to smaller or indie developers to showcase their games to the thousands of visitors the event draws.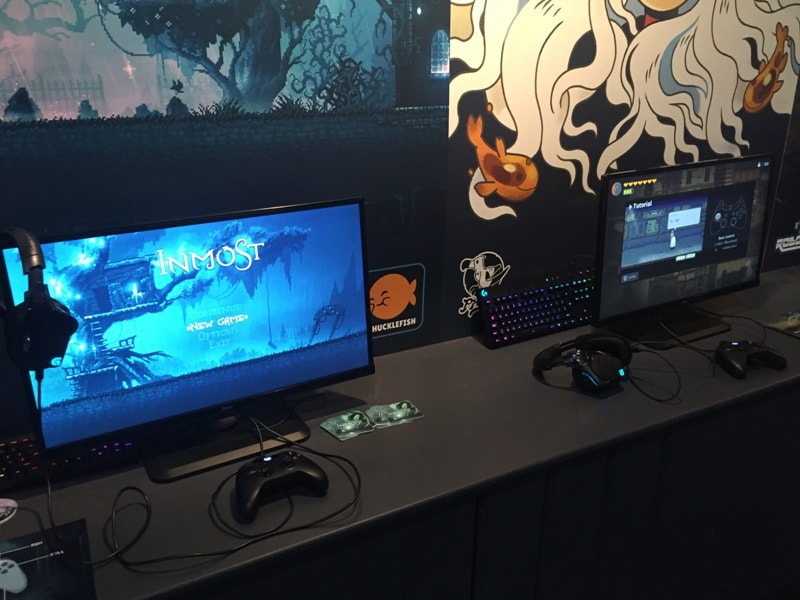 Highlights
There were literally too many games to list or give a full plug here. So if you were one of those developers and you don't get a mensh, sorry!
I will, however, do a quick run down of those I was that piqued my interest or, at the very least, I was able to speak with the developers with a little.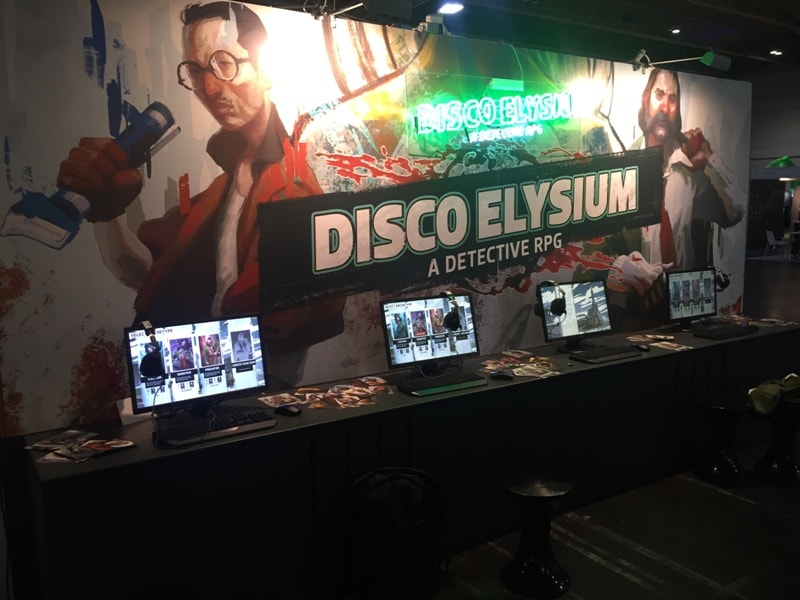 Disco Elysium
One of the more heavily featured games was Disco Elysium which represents itself as a detective RPG. I wish I could've played the game a little longer because on the surface it seemed exceptionally interesting. With several systems running the game though (and it becoming highly popular when the doors opened) this might definitely be one to keep an eye on.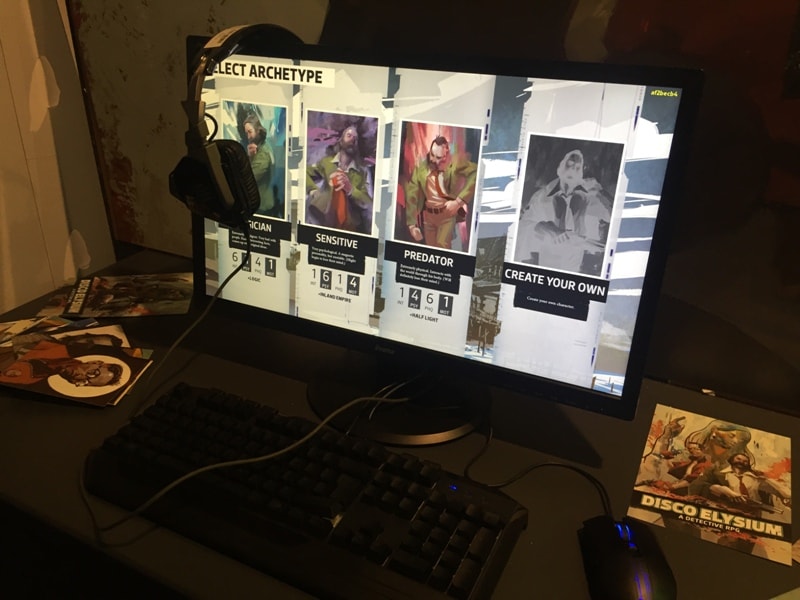 PixArk
Although a little way from the indie developer section, the highly anticipated Pixark was featured. If you're not aware of this game, it's basically a 'take' on Minecraft, but with much stronger survival and RPG/adventure elements.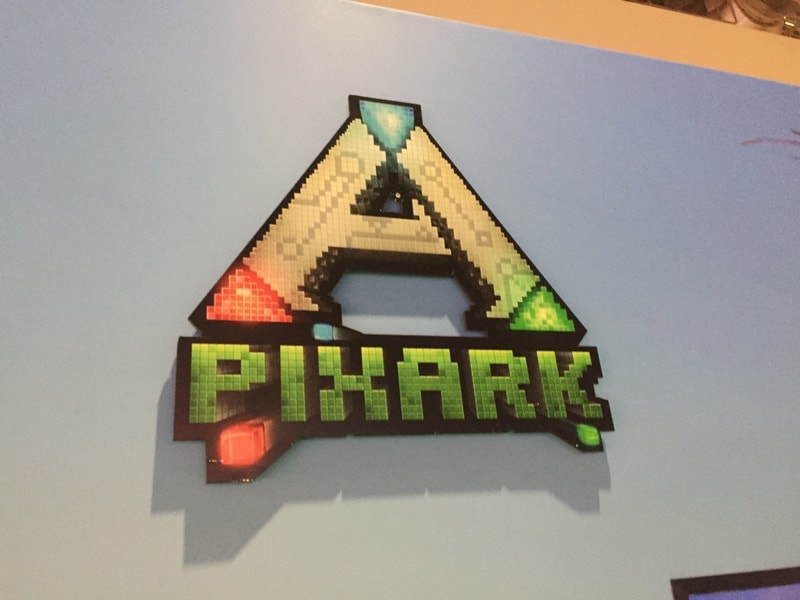 If you're a fan of Minecraft, then this game should definitely be on your radar as it looks to combine several of gamings most popular genres into one!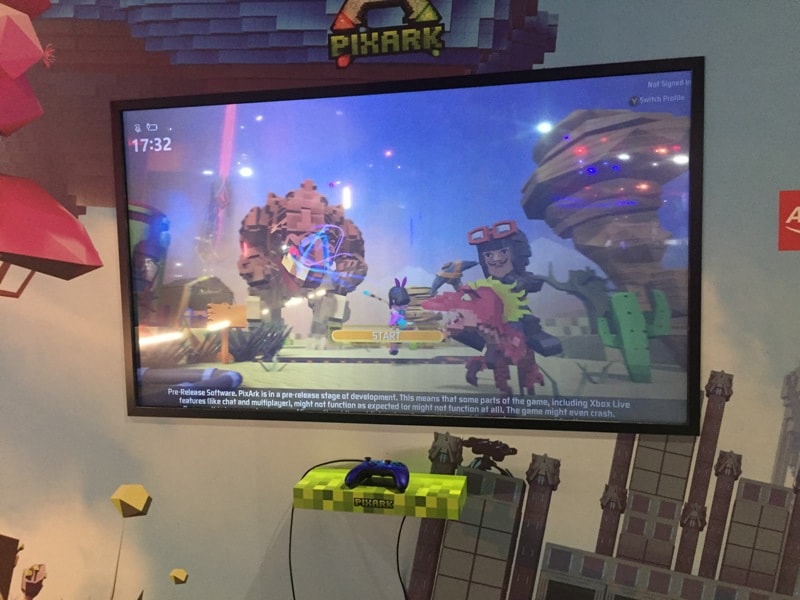 Carried Away
I was able to speak with the developers of Carried Away and play the game for a short time. The game in a nutshell is a building simulator where you must get a ski-slope to carry people up a hill. In brief, I loved it. I (rather innocently) asked the developer if it was inspired by games such as 'Bridge Builder' and the response I got was (paraphrasing a little) "it's like Bridge Builder, but on crack".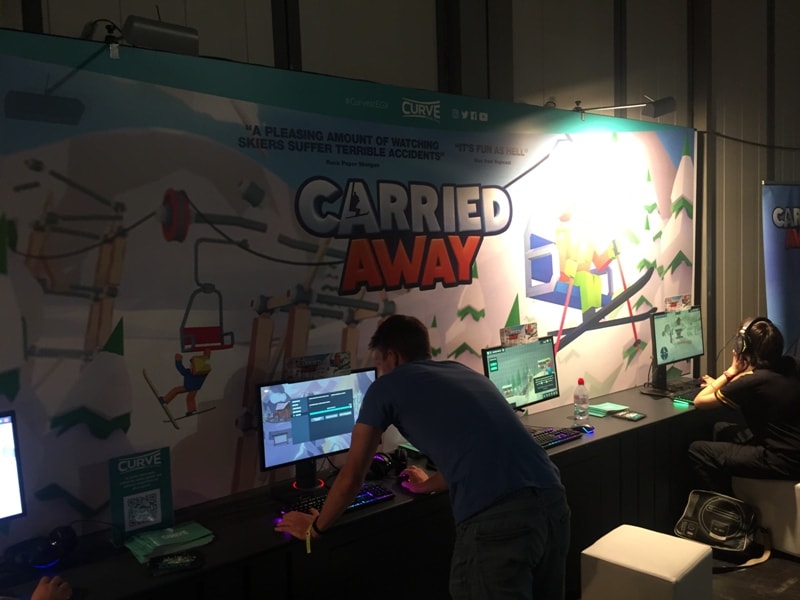 Apologies for the poor lighting, however, by the time I got this section the powers that be at the NEC were tinkering with the lighting in the arena. Having played the game for about 5-minute though, I was deeply impressed. Not by it's graphics, but simply because it's that kind of simplistic game executed well that always hooks me in.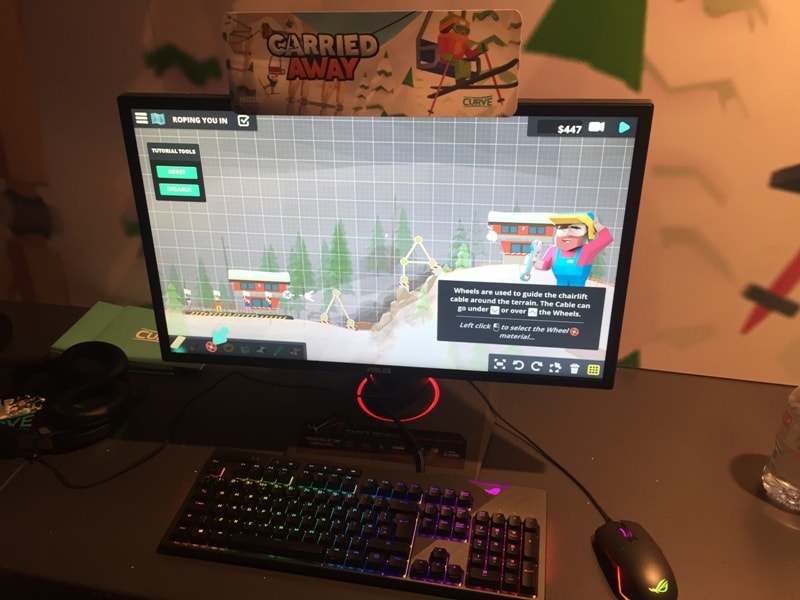 Leftfield Collection
Sega ran a small section devoted entirely to Indie gamers. The area itself was largely trying to push a simplistic attitude with developers having to literally write on the walls what their game/s were. On the whole, I can honestly say that games ranged from the weird to the wonderful, but I was deeply impressed by everything on show!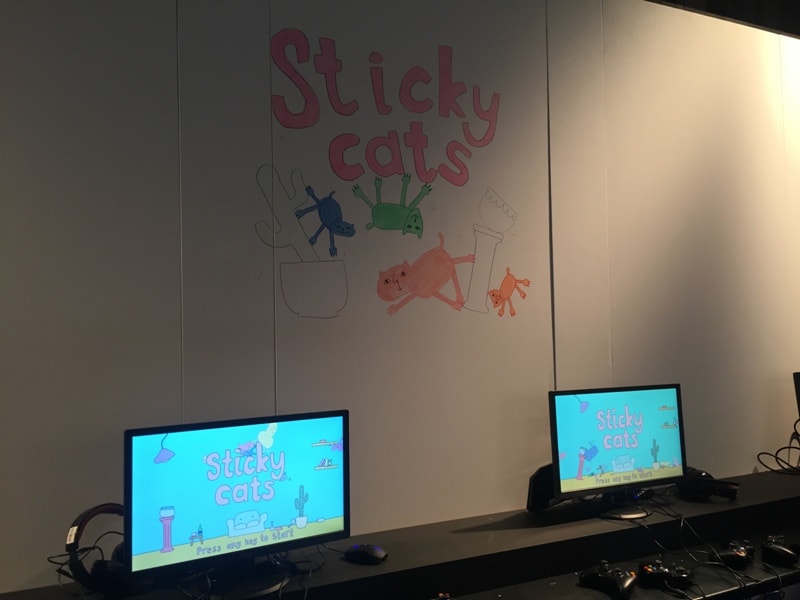 Tony Slopes
Tony Slopes was definitely another game that grabbed my attention. The premise again is rather simple, however, describing it is a bit harder. The best way I could think to put it would Getting Over It With Bennett Foddy, but as a downhill racing simulator where you can pick a whole host of weird and wonderful crafts!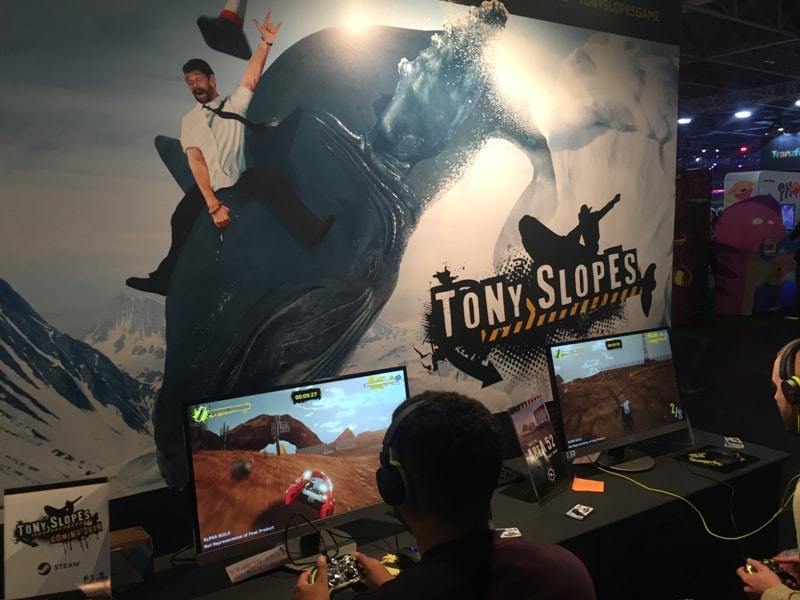 Glyndwr University
Finally, it would be remiss of me if I didn't mention Glyndwr University. Attending as part of the 'Transzfuser' indie game event, the team at the University showed me a working demo of a concept of combining gaming with an exercise machine. While the set-up was a little crude, the team did inform me that there was significant interest in the development from many major companies.
In addition, I did get one of their team to show the game working. As such, I feel I kinda owe them something.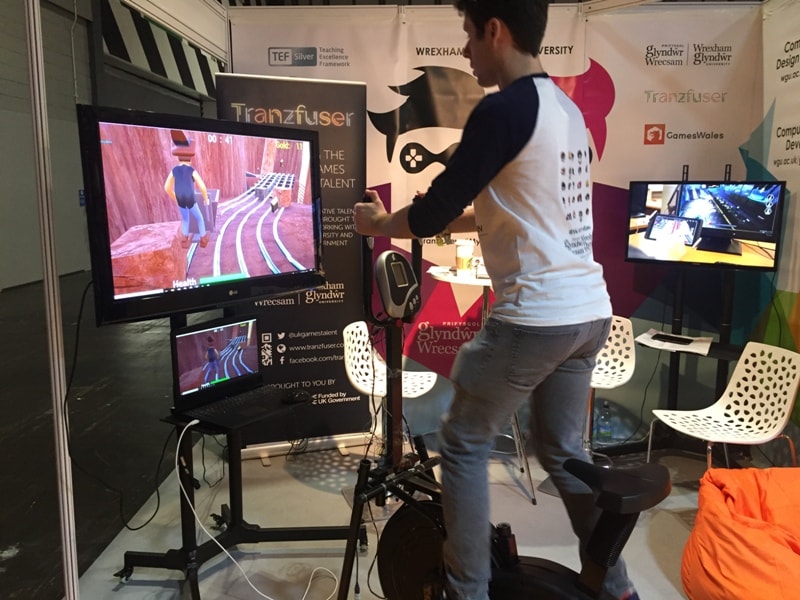 Can I Still Visit?
EGX is on until the 23rd of September at the NEC in Birmingham. Tickets are available at the door or online! Should you wish to attend you'll find a lot of interesting things. Not only in terms of gaming but PC technology in general!
For more details on the show, you can visit the official EGX ticket website here!
If you do visit, please remember to check out the indie developers. They need your love more than the big players in the industry!